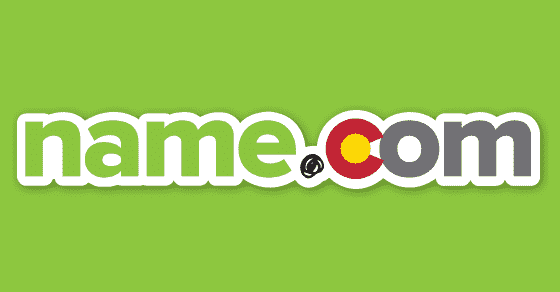 If you register a domain name at Name.com, can be assured of selection policy does not participate in ICANN's new Transfer.
Previously, if you update the information (including First name, Last name, Organization) after 60 days to transfer the domain name away is new.

When ICANN's new policy came into effect, changing any point in relation to the external domain of communication, eg enable/disable domain privacy, you'll have to wait another 60 days. In addition, information must be confirmed via email anymore.
This regulation aims to help ICANN domain name owners more secure when used, to avoid losing the domain. However, it also brings more unnecessary inconveniences.
Recognizing these shortcomings, Name.com has pioneered, allowing customers may choose not to participate in ICANN's new policy.
Once logged into your account, you will see the message below:


Select Yes, opt-out of the 60 day domain contact change transfer lock (Recommended) to avoid domain lock.
If you do not see a message on, also on the Account Settings to install.

Pull down the bottom, under Contact Change Transfer Lock you tick Opt-out of the 60-day domain transfer lock.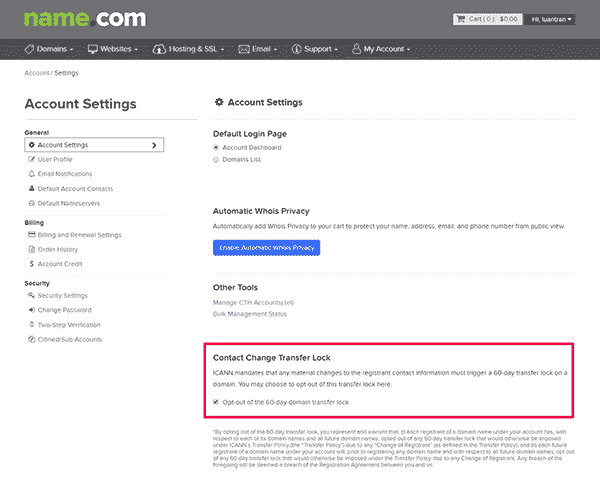 Hopefully in the future the other domain name providers will also have more options, enabling users to manage and use more convenient domain.
See more at Name.com Coupon