Currently
3
active coupons
,
Get 50% Off All Plans at 247-Host.com
more ››
Category: Dedicated Servers, Reseller Hosting, VPS Hosting, Web Hosting,
Tags: 247-Host, 247-Host Hosting, 247-Host VPS, 247-Host.com, Halloween, Labor Day,
Get OpenVZ VPS Specials Up to 8GB Ram from $12.00/year at WootHosting.com OpenVZ VPS Special 1GB just $12.00/year - 2 CPU Core Allocations - 1024MB Dedicated RAM/ 1024MB vSwap - 50GB Secured Disk Space - 3000GB Premium Bandwidth - 1 IPv4 Ad...
more ››
Master Reseller Hosting Plans Up to 250GB in New York from $9/year - cPanel/WHM Control Panel - WHMPHP Reseller Manager - Unlimited Sub Accounts - Softaculous Easy Script Installer - LiteSpeed Web Server Powered - CloudLinux Reliability -C...
more ››
Unreliable Coupons
Currently
6
unreliable coupons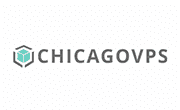 ,
4GB OpenVZ VPS Hosting just $4.50/mo at ChicagoVPS.net2GB OpenVZ SSD Linux VPS Hosting - 2GB RAM - 2x vCPU - 30GB SSD (RAID-10) - 2TB Bandwidth - 1Gbps Uplink - 1x IPv4 - Linux Templates - OpenVZ $3.50/mo – [Order Now] $35/yr –...
more ››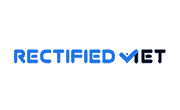 ,
Special 30% Off KVM SSD VPS Hosting + Free DDOS Protection at Rectified.net
more ››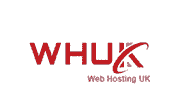 ,
15% Off HDD and SSD Dedicated Servers Special. On Semi-Annual and Annual billing cycle
more ››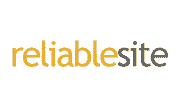 ,
30% Off All Dedicated Servers + Anti-DDoS at ReliableSite.com
more ››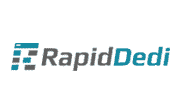 ,
Save Up to 40% with Pre-Pay, To claim this offer, simply reply to this e-mail or open a ticket - 3 Months: Pre-pay for 3 months and save 5%. - 6 Months: Pre-pay for 6 months and save 10%. - 12 Months: Pre-pay for 12 months and save 15%. - 24 M...
more ››
30% off recurring 10Gbps KVM VPS & 1Gbps SSD KVM VPS (except 10Gbps KVM VPS in NL) at GreenCloudVPS.com
more ››
Labor Day Reviews August 2019
Labor Day Unreliable Coupon, It may still work?
This is the last Coupon expires: 30% Off KVM VPS Hosting Lifetime However, you should try it, because this could Coupon remains in force. In some cases, the merchant can reactivate the campaign discounts.
User Guide Labor Day Coupon Code!
To use the discount code at Labor Day, please click on SHOW COUPON. During the payment process at Store, you will see the coupon field, just paste the coupon above and apply, the price will be reduced. For promotions, Labor Day does not require coupons, you just click the REDEEM OFFER button we will take you to the shopping site at a discounted price. Sometimes coupon only work when you pay through a third party. So when you click to view the coupon, a new browser tab will be opened for the payment page. You just enter the code there and make a payment at a discounted price. In some cases outdated discount codes, please report, we will remove it from the booth.