Currently
8

active coupons
Big sales inspection, unprecedented. This time is the best Visit and buy it now! Super valid sale now Plan 512MB 1.5GB 3GB RAM 512MB 1.5G 3G Disk Space SSD 10 GB RAID-10 SSD 15 GB RAID-10 SSD 25 GB RAID-10 CPU 1x In...
Grab your savings today when you with this PacificRack.com promo codes. Save 10% OFF Lifetime on KVM VPS Hosting Plans. Great deals offer amazing save and advantage Plan 512M KVM VPS 1GB KVM VPS 2GB KVM VPS 4GB KVM VPS 6GB KVM VPS 8GB...
We are sure that you will be very happy with this bargain. A fun place for the whole family to shop. 1.5GB KVM VPS: - RAM: 1.5GB - SSD: 20 GB RAID-10 - CPU: 2x Intel Xeon vCore - Transfer: 1TB/mo - Link speed: 1 Gigabit - DDoS Protection: 3...
Get 10% Off all VPS Hosting Packages at PacificRack.com
Let items be yours as soon as this discount expires with PacificRack.com best promotions. Spend much less on your favorite items. Get a SSD VPS Hosting plan with price starting from just $9.99/yr Up to: - 32GB RAM - 480 GB RAID-10 SSD - 8x Int...
Take this amazing products while you can. PacificRack deals - a better way to save more money while shopping. Dedicated Server packages with price starting from just $139/mo Up to: - DUAL Intel Xeon E5-2620 CPU - 32GB RAM - 1TB SATA HDD / 256G...
Want a great bargain- Come and check great services at PacificRack.com today. Shop with promotions - Ways to save money for you. Starting with price from just $41.99/mo on Hybrid Server (SSD) Package PRHR-1: - DUAL E5-2620 (4 Core) CPU - 8GB RA...
Pay less money at PacificRack.com if take and check for your best products today. Starting from $41.99/mo on HDD Hybrid Dedicated Server Packages PRHR-4: - DUAL E5-2620 (4 Core) CPU - 8GB RAM - 1TB SATA Storage SATA - 15TB/mo Transfer - 1 Gi...
Unreliable Coupons
Currently
2
unreliable coupons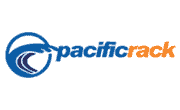 ,
70% OFF lifetime for 1GB & 2GB KVM VPS Plans
Enjoy shopping and save your wallet. Remember to use PacificRack.com best promo codes before this sale is gone. Prices are always unbeatable! Save 70% OFF lifetime for 1GB and 2GB KVM VPS Plans Note: The Coupon apply for Annual and Biennial Billi...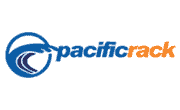 ,
KVM SSD VPS Hosting Offers: 50% Discount For Life
Enjoy great savings from surprises for you today. Great deals offered PacificRack.com coupon are waiting for you. Save 50% OFF Lifetime on KVM SSD VPS Hosting Plans Note: Discount is only valid on Annual prepaid Plan 512M KVM VPS 1GB KVM...