Currently
7

active coupons
Don't leave your shopping cart empty if you have the best RaisingHost.com discount code. Given the great prices of these products, there's no reason to ignore them. Save 50% OFF on All Shared Hosting Plans Plan Name Economy Value Deluxe ...
If you want to save more money, remember to use coupons. Go shopping with us today, great things are waiting for you to welcome. Save 70% OFF for First Month (COUPON 1) or 50% OFF Lifetime (COUPON 2) on Shared Hosting, Reseller Hosting and WordPre...
The prices are always unbeatable! Enjoy shopping and save your wallet. Use this great coupon for your dream products today. Save 50% OFF for Any HDD Shared Hosting Plan at RaisingHost.com Plan Name Economy-HDD Value-HDD Deluxe-HDD Ultim...
Enjoy these great products from the RaisingHost.com and get great savings. That's what everyone wants! Come and get it for yourself today. Starting from just $15/mo on Cheap VPS Hosting Plans Economy-VPS Plan: - Price: $15/mo - 1 GB Memory - V...
Don't let yourself worry about your wallet because this amazing product from RaisingHost.com. Just one click it will be yours. Dedicated Servers Packages at here have price from just $75/mo. Economy-DS: - Price: $75/mo - E3-1240 ( 2 Cores x 3.3...
There is nothing better than buying the essentials for yourself and still saving a lot of money. Enjoy shopping without worrying about prices with the best RaisingHost.com promotions. Starting from just $1.00/mo on Cheap Shared SSD Web Hosting Pla...
Shop with us is huge advantage for you. Wake up! Unbelievable price valid today with RaisingHost.com best products. Starting from just $2.5/mo on Linux Reseller Services Economy-HR - Price: $2.5/mo - 10 cPanel Accounts - 22GB Web Space - 220G...
Unreliable Coupons
Currently
2
unreliable coupons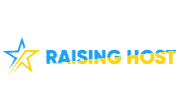 ,
Xmas 2020 Special Offers: Up to 70% OFF
Save Up to 70% OFF on Shared Hosting, WordPree Hosting and Reseller Hosting Plans at RaisingHost.com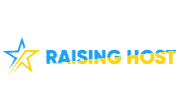 ,
Black Friday Massive 70% OFF
Get 70% OFF on all your multiple purchase with Raisinghost. Final Day | Offers ending soon | Black Friday Massive 70% OFF