Storage VPS Hosting Plans Starting at $4.00/mo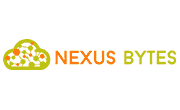 Coupon Details
Promo code is no need for this deal. Nothing better than with NexusBytes products. Storage VPS Hosting Plans Starting at $4.00/mo.
E.U-Storage-Basic Plan:
– Starting from:$4.00/mo
– SPACE 500GB
– RAM 512 MB
– BANDWIDTH 5 TB @1 Gbit
– CPU CORE 2 @3.5GHz+*
– IPv4 1
– Free Webuzo Lite Control Panel*
– Free Blesta Billing Software ($10/month Value)
E.U-Storage-Ultra Plan:
– Starting from:$7.00/mo
– SPACE 1000 GB
– RAM 786 MB
– BANDWIDTH 10 TB @1 Gbit
– CPU CORE 2 @3.5GHz+*
– IPv4 1
– Free Webuzo Lite Control Panel*
– Free Blesta Billing Software ($10/month Value)
E.U-Storage-Mega Plan:
– Starting from:$10.00/mo
– SPACE 2000 GB
– RAM 1024 MB
– BANDWIDTH 20 TB @1 Gbit
– CPU CORE 4 @3.5GHz+*
– IPv4 1
– Free Webuzo Lite Control Panel*
– Free Blesta Billing Software ($10/month Value)
Top 20 Highlights Coupons and Promo Codes!
Hetzner Coupon Code: Cloud Servers Plans from just €2.89/mo
Today is the only time to enjoy huge savings with the best products. You will not regret it if you decide to buy it at this rate. Starting from just €2.89/mo on Cloud Servers Plans at Hetzner.com CX11 Plan: - Price: €2.89/mo - 1 vCPU - 2 GB RA...
Category: VPS Hosting,