What's Unlimited web hosting mean? That is the hosting provider does not limit the amount of storage and bandwidth that customers use, in theory you can use as much hard drive and bandwidth as you want.

Is unlimited web hosting quality as advertised from many providers? How to choose a good hosting? Which providers do offer unlimited web hosting?
Some my idea about Unlimited Hosting
With my idea, Unlimited hosting concept and service is the main purpose of advertising, it helps customers do not feel limited about the service they spend money on, unlimited hard drive, Unlimited bandwidth, unlimited add-on domain, unlimited mysql database, a very free.
A server hard drive usually has a capacity of 500Gb or 1000Gb depending on the type server of hosting provider. If a client runs out of hard drive space, the provider will no longer have the hard drive for the other customers. While to make a profit, a server must consist of several hundreds to several thousands of customers.
That shows that Unlimited hosting and Free Web Hosting is not feasible.
However, this is not entirely false, if a company says you can use unlimited hard drive, it means you can use about 15Gb-20Gb hard drive according, In addition to helping customers feel free, it also allows customers to use a more of the storage they need.
When buying a web hosting to use, the customer should pay attention to the following, and the hosting provider will also limit the following:
Percentage (%) of CPU an account can use.
The amount of RAM an account can use.
Space of storage .
The amount of bandwidth.
Number of files per account (Inodes)
Usually, if the provider says unlimited storage and bandwidth then they will limit CPU, Inodes, RAM.
In case your account does not use too much CPU and RAM but they store too much, they still give some reason to ask you to upgrade to Dedicated server or force you to delete the file if not lock the account.
So Is unlimited hosting good for your site?
Depending on what your needs are, if you have many websites wich does not have alot traffic, you should use Unlimited hosting, or if your website is just HTML, you can also use Unlimited hosting.
It is easy to see the concept of Unlimited hosting aimed at the customer segment is the beginner blogging, web. Sometimes a customer uses less than 100Mb for their website and thousands of customers use only a few dozen Gb, which is a huge profit of the hosting provider.
Here is the best Top 10 Unlimited Hosting on the world:
1. Hawkhost.com
Hawkhost is a company  of Canada that provides hosting services primarily in the US, Europe and Asia. Since Hostgator was acquired by the EIG Group, almost all Hostgator customers have dropped out.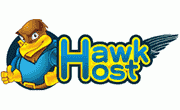 This  company also uses the advanced web server platform, Litespeed and CloudLinux, in addition to free CloudFlash.
2. Godaddy
Godaddy has many services related to domain name and web hosting. They has a strong network infrastructure.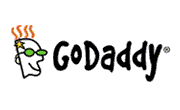 Godaddy also uses CloudLinux and CageFS to increase system stability and security for client websites.
The price is very good, not too expensive and of course not cheaper than Hostgator, also free domain when buying hosting plans.
3. A2Hosting
A2Hosting has services other than shared hosting including, VPS Hosting, Reseller Hosting, Dedicated Server.
They have SSD hard drive, unlimited, CloudFlare's Railgun Optimizer function so the speed is very good, the price is not high. Average $58/year.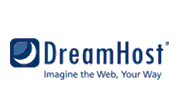 Dreamhost's services include: Shared Hosting, VPS Hosting and Dedicated Hosting.
The advantage of this provider is server terrible, uptime guarantee 100%, free domain, 97 days Money Back Guarantee.
5. GreenValueHost
GreenValueHost has services CloudHosting SSD Hosting, VPS SSD Hosting, Reseller SSD Hosting and Dedicated Hosting.
They offer LiteSpeed web server, Cpanel, CloudLinux, SSD Full, Varnish Cache, 100% Uptime Guarantee, Never Overloaded Servers, 45 Days Money Back Guarantee.
For a price of $7.25 per month you will have a Unlimited hosting. You can use coupon code to save up to 50% Off when buy their hosting packages.
6. Arvixe.com
Arvixe services include: Personal hosting, Business hosting, VPS hosting and Dedicated Servers Hosting.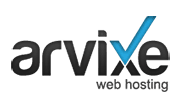 This is really a company with a powerful server configuration. The weakest server is also 92Gb Ram and at most 256Gb Ram, using full SSDs for the operating system, Mysql and PHP.
With a reasonable price of $7/month, You can use the coupon code to save 40% off.
InterServer Services: Shared Hosting, VPS Hosting, Dedicated Server.
The founder of the company is a very good system engineer, InterServer is well known in the WHT forums. InterServer has its own built-in Linux kernel for use on their systems, they also have their own data centers, not hired elsewhere, they have their own national fiber optic lines.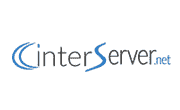 Because of the complete autonomy of many such technology, server services in particular and other hosting services of InterServer are of top grade, good quality and high reputation.
Unlimited all Shared hosting at InterServer only $ 4.45 usd /month ~ $ 53.46/year. They offer open some discount codes for everyone who want to try their services.
8. Just Host
Like other hosting providers. Just Host is always striving to grow for their users. They regularly launch discount codes to help users save money when using their services.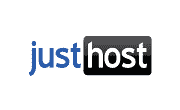 With the cheap price for web hosting package, staring with $2.5/mo. You will get a good Unlimited Web Hosting with good support services.
9. Blue Host
Blue host is one of many famous suppliers with reasonable price and good customer support.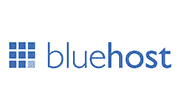 They received a lot of good hosting reviews from their customers in the past year.
Although they do not provide unlimited storage, but with 50GB space on Storage, you can comfortably to use.
10. iPage
This may be one of the best choices unlimited Hosting for you. With staring pakage only $3.25/mo.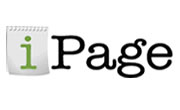 Now, they have some coupon code to save up to 83% off for web hosting + Free Domain.
This is really a Hosting provider which you need to try. If you buy their hosting plans today, you just pay $1.99/mo for starting plan.