If you have a company. The first, you need register a domain for company. This domain is unique and no one will have the same name as your company anymore. The name and address of the company will help people find and contact with you easy.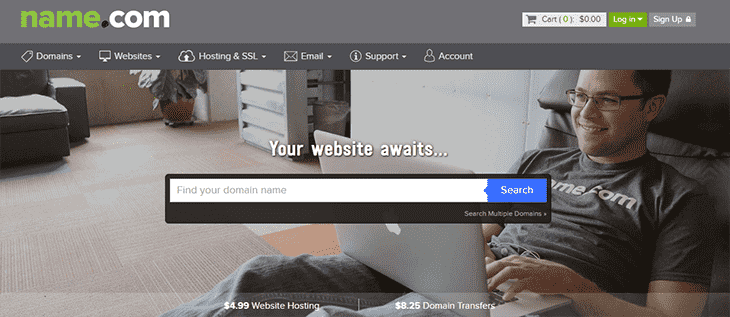 There are so many reliable domain providers that you can buy a domain such as Godaddy, MyDomain, NameCheap, Name.com and more.
Name.com is one of the providers with the most extensive promotions. Except for the unbelievable events, they have a event Domain Happy Hour helps you register .COM, NET or .ORG domains for only $ 0.99.
To buy a domain name at Name.com, please follow these steps:
Visit Name.com Offical Website and type your domain name to search on Name.com:
Click to Name.com Website
On next screen, you choose domain which you want to buy and click "add to cart".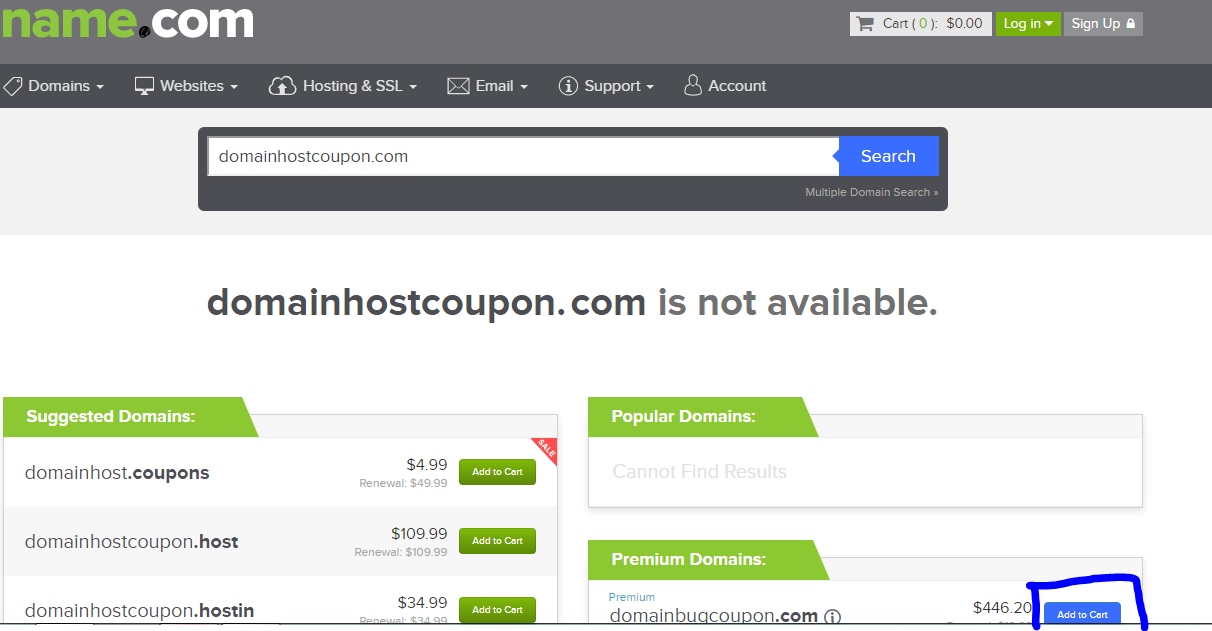 And click gain "Checkout" button. Other screen appear, on this screen, you need read everything again to sure that your domain information is right. If you have a Name.com Promo codes, you can click "Promo Code?" to enter your coupon code and get saving for your orders. Then click "Next Step: Login"

On the next screen, you must login if you have an account. If you don't have an account,  let fill the form to register an account on Name.com.
When you have an account, the next screen will appear. On this screen, you must fill the form including: full name,  Organization, email, phone number, Zip code, Country and more.

Then, click "Next Step: Payment" to continuous. Remember, you need verify your email before click "Next Step: Payment" button.
Finally, you need enter your paypal account or Visa and master Card to finish your payment.
You can read: Top 10 Best Domain Name Registrars in here.