This change marks a significant milestone with RamNode, improving service quality, reducing costs to better compete in the marketplace.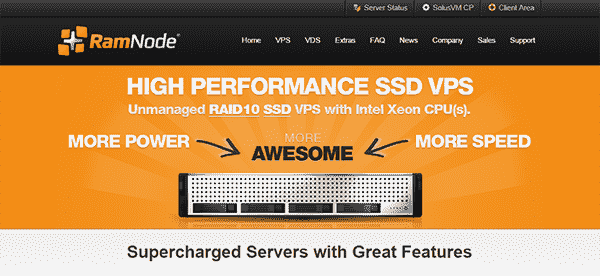 Add VDS – Dedicated Server
RamNode officially added Virtual Dedicated Server option! You will be given a dedicated CPU cores on each KVM SSD server! There are 4 NYC/ ATL/ SEA/ LA locations to choose from when registering.
SKVMS price is ONE MORE
RamNode discounted Standard KVM SSD (SKVMS) VPS is only half! This is a very shocking news! Package 1GB RAM/20GB SSD VPS now only $5/ month only.
This price applies to the old customers too, you quickly open a ticket required if you own a SKVMS VPS offline.
SVZS x2 RAM
Standard OpenVZ SSD (SVZS) VPS packages will now be DOUBLE RAM! 2GB RAM/60GB SSD VPS is now $7/ month only! If you own an SVZS plan, you do not need to do anything because the server has been upgraded automatically.
DDoS-Filtered IPs
If you have an anti-DDoS IP at RamNode, the price is now $3 per month. Automatically applied to old customers then home.
Besides,
Cause of SSD-cached support is due to SSD often crash, while turning off this feature, the average system performance is still quite good compared to before.
Finally, RamNode Coupon is testing the new OpenStack system, so we'll have more information in the near future.