Posts Tagged with "hosting coupon"
Celebrating the launch of a new data center in Texas, HostGator launches a massive promotion – up to 75% off.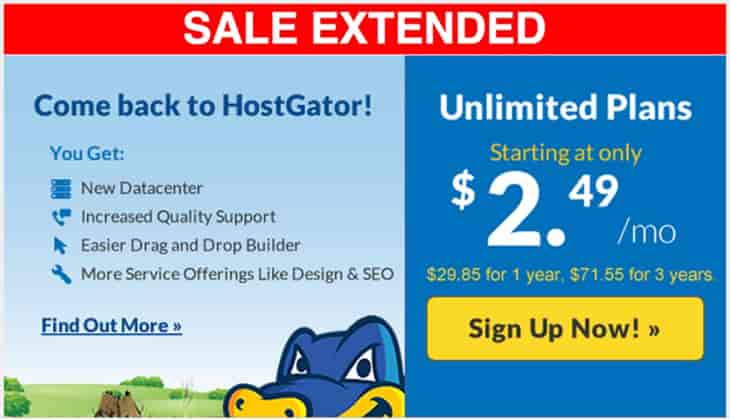 Offer up to 75% off for Shared Hosting packages: Baby, Hatchling and Business and for all payment terms. The lowest Hatchling package is $ 20.85 per year ~ $ 1.7 per month.
Continue reading »