Started its business in 2013, Vpsdime.com is a relatively brand-new company who specializes in VPS hosting service. It is considered as the cheapest self-managed VPS with one of the best values throughout the market. Until now, VPSDime has successfully served thousands of customers worldwide. Although it is a relatively new brand, VPSDime is founded and managed by a team of hosting professionals who have many years of experience and knowledge in the industry.
VPSDime mainly focuses on Linux-based high-RAM and premium VPS hosting, while customers can also get Window VPS solutions, which is operates by Winity, the sister brand of VPSDime. In this review, we will introduce its VPS in detail.

VPSDime Coupon and Review on Hosting Price Value and Features
If customers require high RAM and storage VPS hosting solution, VPSDime can totally meet their needs. VPSDime ensures customers the best VPS price value by offering them feature-rich plans and affordable prices. Each custom node come with different amounts of server resources and features, and can help customers create websites flexibly and easily.
VPSDime has High RAM VPS and Premium VPS two solutions. For its Linux VPS hosting, VPSDime supports these popular Linux distros: CentOS, Debian, Ubuntu, Fedora, OpenSUSE and ScientificLinux. If customers need an operating system that is listed, they can open ticket and get help from VPSDime support.
Based on OpenVZ virtualization technology. VPSDime high-RAM VPS hosting contains 4 vCPU cores, 6GB to 36GB memory, 30GB to 180GB SSD disk space, 2TB to 12GTB traffic limit and 10Gbit connection. While customers can find 1 dedicated CPU, 4GB to 32GB memory, 60GB to 480GB SSD space, 4TB to 32TB traffic limit and 1Gbit connection.
There are some other add-ons that VPSDime offered at affordable prices to make easier and more powerful VPS hosting experience, such as KVM virtualization, extra bandwidth, extra IP address, WHM/cPanel license and etc. Since the VPS is unmanaged, customers will receive an inclusive control panel to check out statistic graphs as well as make convenient management of their VPS's power functions.
At the same time, VPSDime ensures almost-instant provision upon payment. Customers can choose billing cycle from monthly, quarterly, semi-annually and annually. It is also easy to upgrade or downgrade customers' server accounts.. Meanwhile, VPSDime VPS hosting charges at very cheap prices that start from only $7/mo.
VPSDime VPS Hosting Review on Support
Although VPSDime VPS hosting is unmanaged and the offered control panel allows customers to handle majority of tasks, VPSDime technicians is available to offer customers helpful assistance and help resolve the issues of server, resource, hardware, network or billing related. VPSDime ensures an average response time within just 15 minutes.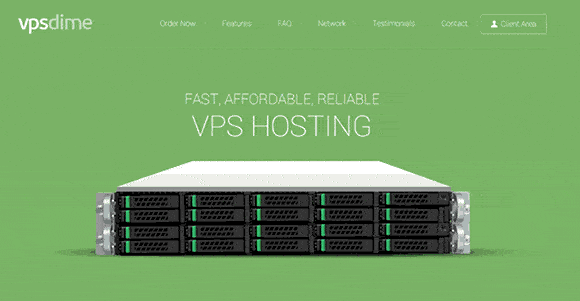 Summary
VPSDime specializes in VPS hosting, and it provides with cheap service for customers on a budget. If people require self-managed VPS hosting with amazing server performance, uptime and effective support service, VPSDime is the web host. More importantly, VPSDime SSD-based VPS hosting charges at only $7 per month, and the host allows very flexible payment terms.
Also, before signing up with any company I strongly suggest to find out the general performance. This can be achieved by looking for some reviews on the internet. Google the company an see what other customer are saying about it – if they are satisfied or not.
The plan
6GB RAM
30GB SSD space
4 vCPU cores
2TB traffic
10Gbps uplink
1x IPv4
OpenVZ/Custom
$7/month
Network information
Incero – Dallas, TX, USA
Test IPv4: 23.227.167.10
Test file: http://23.227.167.10/1000MB.test
Incero – Seattle, WA, USA
Test IPv4: 23.227.163.10
Test file: http://23.227.163.10/1000MB.test
To know more details of VPSDime.