Currently
9

active coupons
Enjoy good prices with quality services now with Pzea.com promo codes today. Take many things as you want and pay for only the lowest price. Save 20% OFF on HongKong (Shatin) Kvm VPS Hosting Plans. HongKong Kvm VPS Hosting Plans Pl...
Save today 30% For Life on Singapore VPS Hosting month plan at Pzea.com. Good prices can end at any time if you forget it. What are you waiting for? The super discounts are available now.
It will be interesting if you take advantage of this discount Pzea.com coupon Do not hesitate because it is yours! Own the service with good prices on Pzea.com Coupon code. Save today 30% For Life on Singapore Kvm VPS at Pzea.com - CPU: 2 cores ...
- Save 20% Off for life VPS Hosting Singapore location and Hong Kong ( COUPON 1) - Save 10% discount for computer rooms in Singapore, Hong Kong, and Osaka, Japan. You can also send work orders for double memory.
30% Recurring Off VPS Hosting Linux and Windows server
HongKong Kvm VPS Hosting Plans from $10/mo Up to: - 4096MB RAM - 100GB RAID10 Disk - 1 IPv4 - 3Mbps out/10Mbps in - Located in China, HongKong
Japan Kvm VPS Hosting Plans from $10/mo Up to: - 4096MB RAM - 100GB RAID10 Disk - 1 IPv4 - 3Mbps out/10Mbps in - Located in Japan
Fremont OpenVZ VPS Hosting from $12/year Up to: - 4 core CPU - 2048M RAM - 100G HDD - 1 IPV4 - 1500G Bandwidth
Los Angeles OpenVZ from $12/year Up to: - 4 core CPU - 2048M RAM - 100G HDD - 1 IPV4 - 1500G Bandwidth
Unreliable Coupons
Currently
1
unreliable coupon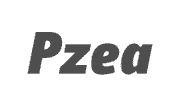 ,
70% Off For Life on VPS Hosting location Singapore
Get 70% Off For Life on VPS Hosting Singapore location, when you pay 1 year at Pzea.com