Home
» Best Cheap Web Hosting Providers of 2023
Best Cheap Web Hosting Providers of 2023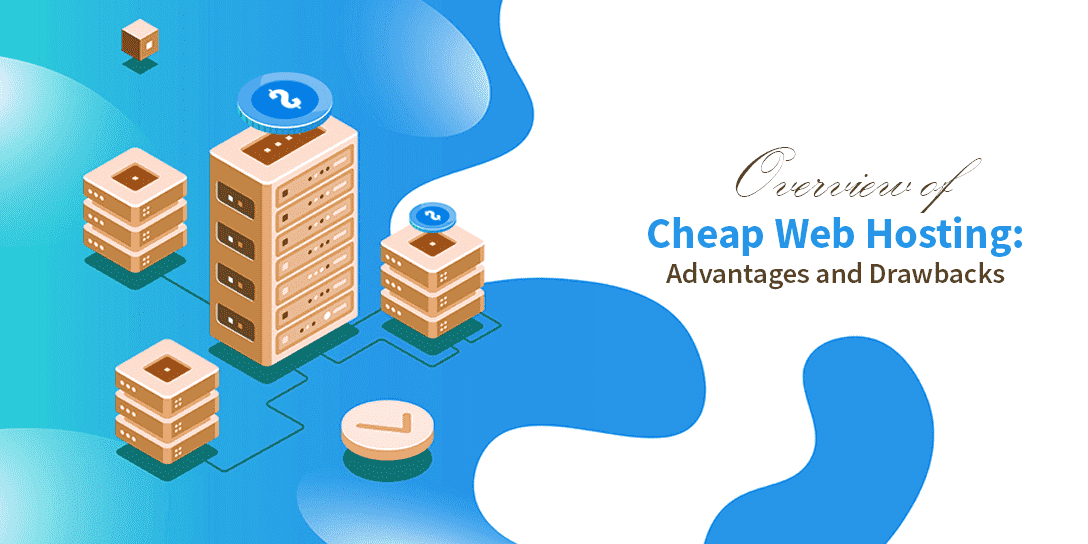 Overview of Cheap Web Hosting: Advantages and Drawbacks
You want to launch a website as quickly as possible from scratch, right? Let's discover the overview of cheap web hosting. For each of the providers we assessed below, we started from zero, created brand-new websites, spent weeks testing performance, corresponding with customer service, and weighing cost versus value.
What is cheap web hosting?
When a hosting firm allots space on a web server for a website to store its data, that website is said to be hosted. Web hosting enables online access to code, pictures, and other website-related content. Every website you've ever visited is hosted by a server.
The amount of server space provided to a website depends on the hosting type. The four fundamental types of hosting are shared dedicated, VPS, and reseller hosting. Regarding server technology, level of management provided, and supplemental services offered, they are different.
Our selection of Best Cheap Web Hosting Providers
PRICING
Web Hosting
$8.95 - $39.95
Reseller Hosting
$15.95 - $99.95
VPS Hosting
$9.99 - $59.99
Dedicated Server
$90 - $1650
SERVER LOCATIONS
KoDDoS with data center
United States, Netherlands, Hong Kong
PRICING
Cloud Hosting
$9.99 - $29.99
WordPress Hosting
$1.99 - $11.59
VPS Hosting
$3.49 - $77.99
Minecraft Server
$6.95 - $77.99
SERVER LOCATIONS
Hostinger with data center
United States, United Kingdom, Brazil, Indonesia, Singapore, Netherlands, Litva
PRICING
Shared Hosting
$1.99 - $5.99
Asia optimized VPS
$3.99 - $15.19
China optimized VPS
$41.99 - $85.99
Dedicated Server
$75.00 - $85.00
SERVER LOCATIONS
HostDare with data center
United States
PRICING
Shared Hosting
$5.15 - $15.90
Reseller Hosting
$6.50 - $39.00
VPS Hosting
$9.38 - $64.99
Dedicated Server
$49 - $2,079
SERVER LOCATIONS
iWebFusion with data center
United States
PRICING
Shared Hosting
$2.99 - $7.99
Reseller Hosting
$12.99 - $45.99
Semi Dedicated
$15.99 - $39.99
Cloud Compute
$5.00 - $160.00
VPS Hosting
$5.00 - $160.00
SERVER LOCATIONS
HawkHost with data center
Canada, United States, Singapore, Netherlands, Hong Kong
PRICING
Shared Hosting
$3.99 - $9.99
WordPress Hosting
$3.99 - $9.99
Dedicated Server
$99.99 - $800
SERVER LOCATIONS
Hostiso with data center
Canada, United States, Germany, France, Singapore, United Kingdom, Australia
SERVER LOCATIONS
WPWebHost with data center
United States, Singapore
PRICING
Shared Hosting
$2.95 - $8.95
WordPress Hosting
$2.95 - $8.95
Reseller Hosting
$19.95 - $34.95
VPS Hosting
$39.95 - $109.95
SERVER LOCATIONS
GreenGeeks with data center
Canada, United States, Netherlands
PRICING
Web Hosting
$5.24 - $12.74
VPS Hosting
$8.24 - $431.24
Reseller Hosting
$5.24 - $8.24
Cloud Hosting
$0.006931/ hr
Dedicated Server
$122 - $1,316
SERVER LOCATIONS
HostWinds with data center
United States, Netherlands
PRICING
Web Hosting
$1.75 - $27.95
Reseller Hosting
$9.12 - $27.45
VPS Hosting
$10.95 - $130.9
Dedicated Server
$145 - $245
Site Builder
$3.50 - $ 27.99
SERVER LOCATIONS
StableHost with data center
United States, Netherlands, Spain, Switzerland, Singapore
PRICING
WordPress Hosting
$5.00 - $29.00
Cloud VPS
$0.015 - $1.034/h
Dedicated Server
$109 - $199
SERVER LOCATIONS
IO Zoom with data center
United States, United Kingdom, Netherlands
KoDDoS - Web Hosting starting at $8.95
KoDDoS is a gathering of the most knowledgeable people in the field of DDoS protection, data security, storage and high risk mitigation, who founded KoDDoS.net over a decade ago and maintain it to this day. See more...
Hostinger - Web Hosting starting at $1.99/mo
Hostinger is a premier web hosting provider that offers an array of hosting services for individuals and businesses. From shared hosting to premium hosting, business hosting, and cloud hosting, Hostinger has a solution to meet your needs. With its combination of cost-effectiveness and superior quality, Hostinger has quickly become a popular choice among small business owners, bloggers, freelancers, e-commerce businesses, non-profit organizations, and web developers alike. The provider's user-friendly website builder, powerful control panel, and advanced security features make it an excellent choice for those looking to take their online presence to the next level. See more...
HostDare - Web Hosting starting at $1.99/mo
For regions in Asia and China, HostDare is a top-tier web hosting provider. It offers all the resources needed for a productive online presence. The organization is aware of your needs whether you are a small business, an entrepreneur, a novice, or a web developer. Customers can select from a variety of shared hosting packages, including SSD or HDD shared hosting, Linux or Windows hosting, and more. See more...
iWebFusion - Web Hosting starting at $5.15/mo
Finding a high-quality cheap web hosting provider that helps Seo reach the top 1 in addition to meta description, SEO optimization is not an easy thing. Each website will have different requirements for hosting. So you need to compare all the features of a hosting company to find yourself a suitable cheap hosting. Currently, Iwebfusion is one of the options that bring many advantages that many people are interested in. Let's find out what this service provider has to offer through the article below. See more...
HawkHost - Web Hosting starting at $2.99/mo
Starting a website can be a great way to reach a wider audience, showcase your work, or even start a business. The first step to launching a successful website is choosing the right web hosting provider. Hawk Host, headquartered in Vancouver, Canada, is a well-established company that has been in business since 2004. They offer various hosting plans, including shared hosting, reseller hosting, VPS hosting, and dedicated server hosting, and provide exceptional customer support to help you get started with your website. See more...
Hostiso - Web Hosting starting at $3.99/mo
First at all, i will talk about Hostiso which was found by the experienced members on hosting market. They have served hosting services to many customers around the world. Today, they have become one of the world's leading hosting service providers. See more...
WPWebHost - Web Hosting starting at $3.00/mo
WPWebhost is designed exclusively for WordPress websites. The server of this unit is located in Singapore and USA. Therefore, WPWebhost's system operates 24 hours a day, 7 days a week and 365 days a year. With enthusiastic staff, modern and high-tech equipment, is WPWebHost the best unit? See more...
GreenGeeks - Web Hosting starting at $2.95/month
GreeGeeks is reviewed 'Web Hosting friendly with environmentally'. Green Geeks are known for their clean energy when their servers get power from wind, this's mean doesn't have any carbon footprints for web sites hosted on greengeeks. Today, we are going to evaluate this hosting services. See more...
HostWinds - Web Hosting starting at $5.24/mo
Are you looking for a quality VPS hosting or Dedicated Servers? You wanna check the quality of hosting providers before deciding use their products or services on long term? There are quite a few high quality hosting providers that allow you to try their one month hosting service for almost free price. See more...
StableHost - Web Hosting starting at $1.75/mo
I've heard about StableHost many times in the past, but I never tried them until late 2013. I was skeptical at first because everyone raved about how great they were despite being cheap. I have no problem with people sharing their positive experiences but I thought something was fishy as their prices seemed too cheap for quality services. I decided to give them a go to find out what the catch was, and surprisingly, after two months of being with them, I found out that there was no catch! See more...
IO Zoom - Web Hosting starting at $5.00/mo
Selecting a suitable VPS hosting for your website or blog can help your website increase the traffic and ranking on Search engine. That motivates them to buy your products or services and boost your profits. See more...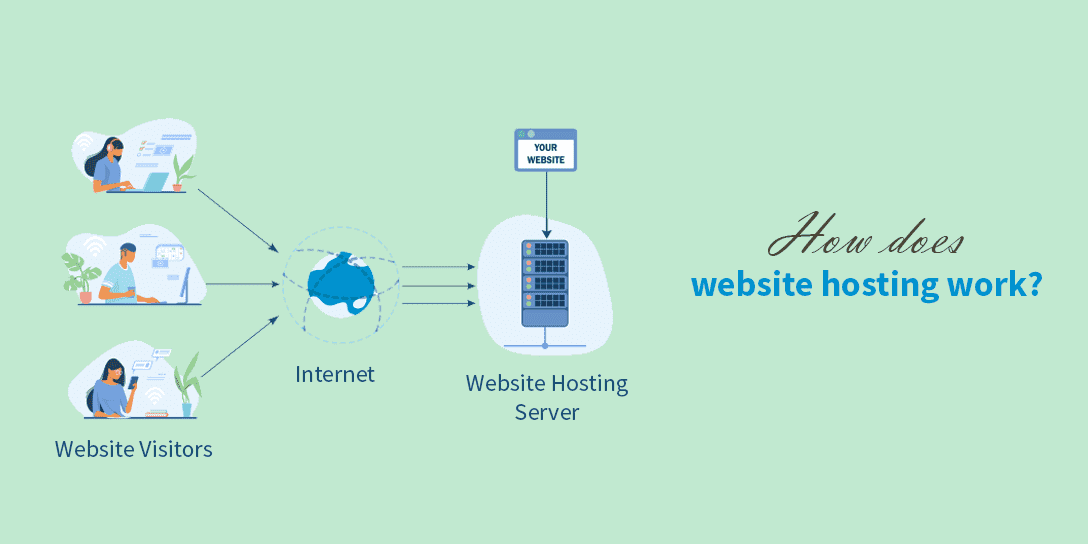 How does Web Hosting usually work?
How does website hosting work?
When a website's files are transferred from a local computer to a web server, web hosting takes place. The server's bandwidth, RAM, and hard drive space are allotted to the websites that use it.
The allocation of server resources varies according to the hosting plan type selected. To choose the ideal hosting service, you must first comprehend how the various plans differ from one another. It doesn't have to be difficult to do this. Let's use a straightforward analogy for the non-technical readers: A comparable process to finding office space is selecting web hosting:
How do you choose the kind of office space that best suits your requirements? Do you intend to grow quickly or do you anticipate a large influx of visitors? Would create your own area appeal to you more than renting a whole building?
There are other factors to take into account in addition to the type of office you utilize. Accessibility, features (extras like a whiteboard, high-speed internet, and other amenities), location, and overall pricing of the rooms are all factors. These factors will help you identify your needs and the best type of workplace for you.
Features of cheap web hosting
A web server should be used to host any websites that will be published online. The hardware or software that contributes to the delivery of content that may be accessed via the internet is referred to as a web server. Clients of web hosting firms may purchase or lease space on the web server for their use. Finding the best web hosting packages can be challenging because there are so many web hosts to pick from.
Prices and features of web hosting plans might vary, including the amount of accessible disk space and bandwidth, data transfers, domains, and email boxes, security and privacy settings, website design and marketing features, technical support, and uptime guarantees. Making a wise decision for website planning requires having a thorough understanding of the requirements.
The following is a list of the features of a reliable web host:
Disk/Storage Space
A server's allocated storage/disk space is available for rent with a web hosting account. All of the web pages' content, any graphics or other media that can be used on the pages, any files that visitors can download, and any email storage space are all included in the storage capacity. The server and/or web application that tracks site visitors and the pages they click on may produce a variety of log files that may need additional capacity. In order to add more content, such as images, music, and movies, or download things that take up more disk space, people can purchase a package that includes extra storage space.
Transfer of Data/Bandwidth
When selecting a reputable web host, these two features are crucial. They are complementary but distinct parts of the same process that are comparable to one another.
Data transfer is the volume of information moved each month. The less monthly data transmission that is allocated, the less likely it is that a website will be available. The website may temporarily shut down or charge you if you go above the allotted limit. Selecting a plan with greater data transfer than is required will enable more traffic and content.
Data transport capacity is measured in bandwidth. Regardless of visitor connection speeds, a website loads more slowly the less bandwidth it has available. Higher bandwidth costs more since it uses up resources on the server and may have an impact on the functionality of websites operated by other clients.
Uptime
One of the most crucial characteristics of a trustworthy web hosting company is this. A website is guaranteed to be up and accessible to visitors for at least 99.9% of the time when it has this promise. This assurance should cover network, server, web server, and service uptime in addition to round-the-clock assistance.
Dot Name
The domain name serves as a distinctive name and web address. Domain registration is the procedure through which a person or business gets a domain for a website. Once the domain name registration process is complete, it is bought and made accessible for usage for a predetermined amount of time, often one year, and can be extended at any time. Prior to the registration expiring, domain owners must renew their names; otherwise, the domain name reverts to being offered for sale to the public.
Shared And Dedicated IP Address
The numerical address of the website that instructs other systems were to reach the server host and the site on the internet is known as an Internet Protocol address, or IP address for short. Both a dedicated IP address and a shared IP address have benefits.
Dedicated And Shared IP Address
A website is said to have a dedicated IP address if it is the only one on the internet using that particular IP address. The benefits of having a dedicated IP address include better SEO (Search Engine Optimization) rankings, which increase a website's visibility and accessibility, as well as improved security and privacy features. A Private SSL Certificate was developed to validate a website's or server's legitimacy and guarantee secure communications between web servers and browsers. A Private SSL Certificate is necessary for e-commerce websites that take online credit card payments in order to protect customer information.
Email Options
Many capabilities are available for both individuals and organizations with email hosting. Customizable email addresses, address book import/export, unlimited storage, webmail accessible from mobile devices, calendar notifications, mail forwarding, autoresponders, anti-virus, and anti-spam email filters, and phone and email tech help are a few of the features available.
Security and Privacy
Communications security, especially when it comes to sensitive or illegal data, is a major concern. A web host may use a variety of security tools, such as SSL secure servers, SSL certificates, software that can block access to databases and files on other websites, antivirus and firewall protection, strong passwords, trustworthy authentication, secure payment processing, email encryption, and stringent privacy policies.
Building Supplies
Website creation tools are frequently included in web hosting packages and can be used even without any prior training or experience. One can learn how to add a photo gallery, guestbook, advertisements, newsletters, blogs, FAQ module, visitor tracker, banner rotator, auto installation software for blogs, forums, galleries, and much more using the more sophisticated website construction tools.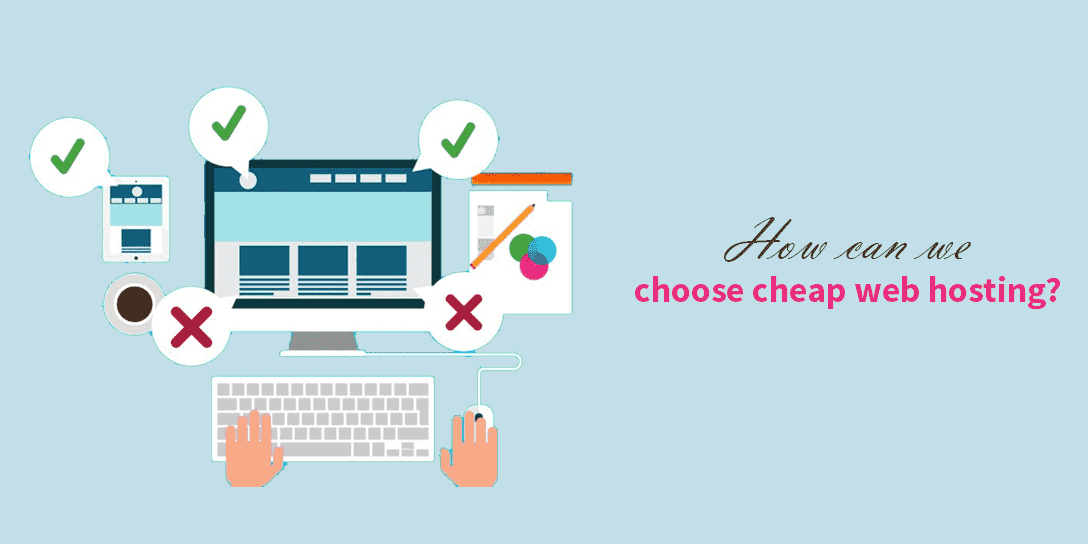 How can we choose cheap web hosting
In what situations to choose cheap web hosting?
Web hosting is a need for any website because it powers and maintains the website. You need a place for your new blog, website, or e-commerce store to live if you want to create one.
There are countless solutions for hosting available. They can cost as little as a few dollars a month or hundreds. Fortunately, shared hosting is frequently affordable and is the ideal starting point for new websites.
When you initially start out in web hosting, keeping your expenses low is crucial. Once your website gains traction and receives a lot of traffic, you may worry about finer, more potent solutions.
Without breaking the bank, you need to dip your toes in the water. The good news is that you could be surprised at how effectively some of these affordable web hosting alternatives work, allowing you to keep saving without having to change as soon as your website becomes popular.
Drawbacks of cheap web hosting
Poor page performance
Cheap web hosting companies typically use shared hosting platforms, which, as their name implies, share resources like CPU, memory, and disk space.
The most appropriate comparison is to a shared apartment. The apartment's residents share the facilities, including the pool, playground, and parking lot. Because they pay the landlord just like you do, you cannot order them to "not use" these facilities.
The majority of them have limitless or free SSD in their price structures. Free or unrestricted access, however, does not always entitle you to the advantages of having exclusive use of the resources.
Negative effects on SEO
The rankings are unaffected by the front-end functionality of the website. The back end is where the server's reaction time and efficiency are important in this situation.
The network latency, web server response (if it's overloaded, remember that other residents are also using the amenities, right? ), and how quickly the site's back-end can generate the page content all have an impact on the TTFB measurements.
Poor customer experience
Although switching or dropping your website hosting provider is simple, it would be wise to come clean for privacy's sake. Let's talk about what can happen when you select a cheap hosting provider and require customer assistance, quoting the marketing cliché "You get what you pay for."
Here is an example of a business constructing a website and having just invested in some of the best web development tools:
It looks that the premium web development tools we utilized can't be accommodated by the shared CPU and RAM when using a drag-and-drop builder to create a website.
What quickly comes to light when said organization tries to contact the other party via live chat to remedy this issue? 45 consumers had to wait before we could speak with the agent. They tried contacting customer support via email instead of standing in line and losing a productive day, and lo and behold, they received a response after five days!
Yes, five days later they informed us that they had looked into the issue and suggested we upgrade to their dedicated server plan because we had just purchased shared hosting.
A web hosting company will be much easier to contact if they invest money in multiple forms of communication (such as live chat, support tickets, email, and telephone). As a result, the response time will be shorter, indicating superior service.
Service issues
Every hosting provider aspires to provide the best service possible, or at the very least the most reliable service.
There is no such thing as a perfect service, just like there is with any technology-based service. Whether it's due to an internal or external factor, there will inevitably come a point when things feel a little shaky.
There are many causes of downtime, ranging from external factors like ISP technical difficulties, to server hardware problems, to sporadic internal circumstances within the servers where a consumer receives a rogue script in one of its web pages that could affect a shared server platform – you remember the shared apartment analogy, right?
Imagine if, during a scorching summer, the pool at the shared apartment was closed for days due to maintenance. Even if they wanted to dive in and unwind, users couldn't. Everyone enters their homes once more, perhaps turning on the air conditioning.
Security
Once you start using the internet, you are no longer immune to security breaches and online crimes. This is a very important factor to take into account, especially if you own an online store. If you haven't thought about your site's security in detail, you need to think about all the potential weaknesses
Cheap website hosting isn't always cheap. Long-term costs are typically higher, particularly when you factor in the difficulty and worry that will harm the reputation of your company.
See more types of web hosting