| | |
| --- | --- |
| Global Performance Grade | Excellent |
| Uptime Guarantee | 99.99% |
| Free SSL | Yes |
| Hosting Types | Shared Hosting, Fully managed VPS Hosting, Fully managed Dedicated Server |
| Basic Plan Features | 100 GB of space, Unmetered bandwidth maximum speed, Free backup service, Free SSL domains and apps, Unlimited Database, free transfer |
| Starting Price | $3.99/mo |
The strengths of this supplier is their commitment to reducing CO2. So, if you are using Hostiso hosting services, you are contributing to protecting the environment.
In addition to hosting services, they also offer domain name registration services. Although this is not their strengt
Their headquartered in Germany. Currently, they have databases in many countries such as USA, Canada, Singapore and France.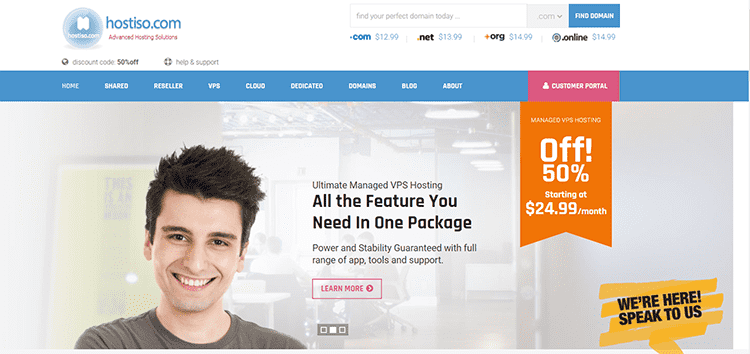 Similarly hosting providers. Hostiso also offers basic hosting packages including: Shared Hosting, Reseller Hosting, VPS and Dedicated Servers.
Their hosting packages are well appreciated by professionals and webmaster communities around the world. Their shared hosting packages are affordable pricing compared to other hosting providers.
At Shared hosting packages, they offer 3 main plans including: basic, business and professional. Their shared hosting packages include features such as: free cPanel, Free SSL, Domain, CDN, DDOS … Unlimited sub domains, email accounts, mysql, daily backup data, 24/7 support.
The price of their  shared hosting from $3.99/mo to $9.99/mo for manual plans. This is a reasonable price for the international users who are looking for cheap hosting with many great features.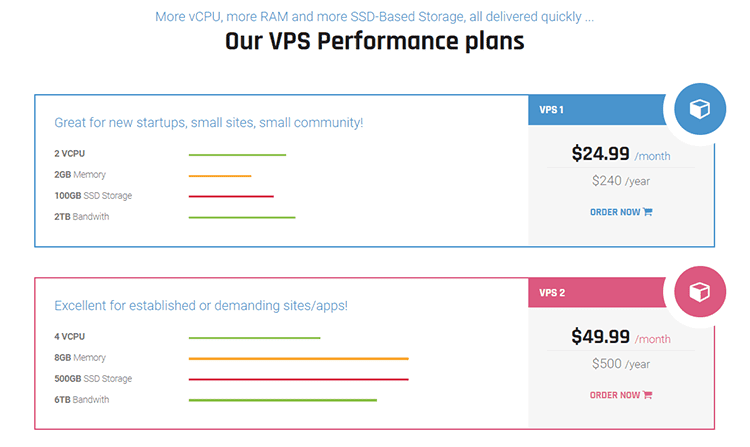 For VPS packages, the customers have two main choices including: Management and Unmanaged VPS.From $14.99/mo, you can own a host VPS package with features including: 2 CPU Cores, 6GB RAM, 500GB HHD Storage, 100 MBit/SPORT transfer.
Customers can easily upgrade their Hostiso VPS packages to 10 CPU Cores, 50GB RAM, 1200GB Storage and 1 GBit/SPORT transfer at $69.99 per month.
If you are looking for a dedicated server package with great features, Hostiso is a good choice for you. They offer you 7 dedicated server packages only from $149 per month. Their dedicated server packages include both Linux and Windows Dedicated Servers.
Customer Services
Hostiso is one of the leading online storage providers. Their customer service is also appreciated by alot of customers who are using Hostiso's services. Similar to other hosting providers, Hostiso also offers basic customer services such as Live Chat, Support Phone, Suppot tickets and email.
Customers will receive excellent and fast support from the technical staff through support tickets and live chat. Their customer support system is always available 24/7 and Hostiso's technical staff are available to help you solve any problem.
Conclusion
If you are looking for a leading web hosting provider then Hostiso is a great choice. They offer hosting services for customers at afforable pricing and quick customer support. You can find a lot of good reviews from customers and partners of Hostiso around the world.
They are always trying to develop their infrastructure and upgrade their hosting packages. Hostiso also offers domain registration services to thousands of customers worldwide at reasonable prices.
Reviews by experts
Summary
As you know, this provider often promotions for their customers. Therefore, customers can own their products and services at low cost by using discount codes, let get the coupon codes on Domainhostcoupon' Hostiso store to get more saving.
Pros
Guaranteed 99.99% network uptime
Fully managed server from the provider
Back up data regularly
24/7 customer support
Cons
Limit remote control hands
Slow email response
No comments found.