Home
» Best Wordpress Hosting Providers of 2023
Best Wordpress Hosting Providers of 2023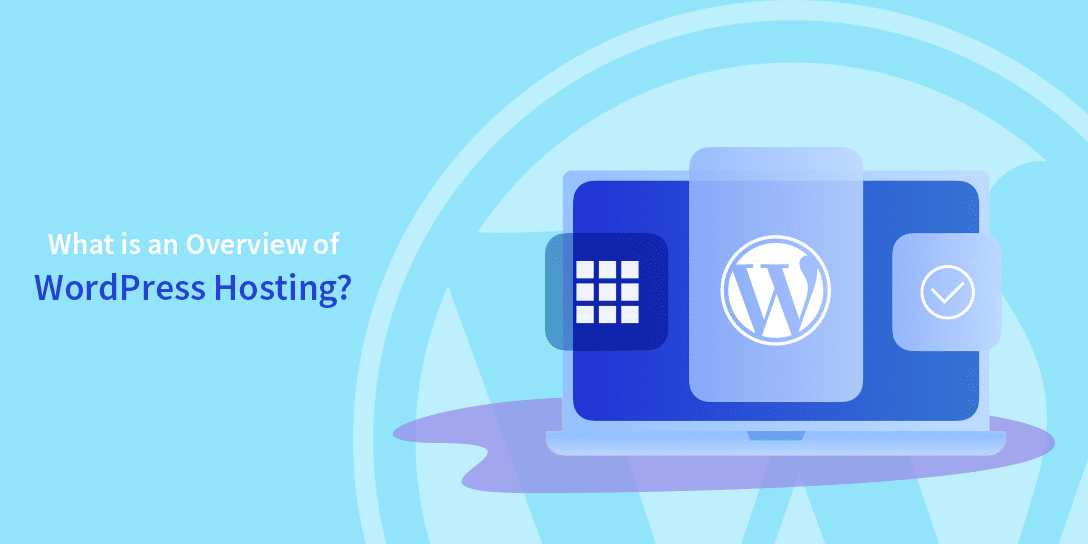 What is an Overview of WordPress Hosting?
High flexibility and security have made WordPress popular among many individuals and businesses. Overview of WordPress Hosting below will reveal its main reasons.
Individuals and businesses have discovered the ease, flexibility, and quality of using WordPress. They use it for their websites and blogs to develop their brand or e-commerce business.
If you are looking to create a website, you will be confused because there are so many types of support tools and types of hosting services. You can learn an overview of WordPress Hosting with lots of interesting information through the article below.
Our selection of Best Wordpress Hosting Providers
PRICING
WordPress Hosting
$13.30 - $699.30
Dedicated Server
$169 - $549
Cloud Dedicated
$149 - $699
SERVER LOCATIONS
Liquid Web with data center
United States, Netherlands
PRICING
Reseller Hosting
£13.19 - £32.99
VPS Hosting
£14.29 - £37.39
Cloud Server
34.79 - £104.45
Dedicated Server
91.64 - £600.78
SERVER LOCATIONS
WHUK with data center
United Kingdom
PRICING
Shared Hosting
$2.95 - $8.95
WordPress Hosting
$2.95 - $8.95
Reseller Hosting
$19.95 - $34.95
VPS Hosting
39.95 - $109.95
SERVER LOCATIONS
GreenGeeks with data center
Canada, United States, Netherlands
PRICING
Shared Hosting
$2.99 - $7.99
Reseller Hosting
$12.99 - $45.99
Semi Dedicated
$15.99 - $39.99
Cloud Compute
$5.00 - $160.00
VPS Hosting
$5.00 - $160.00
SERVER LOCATIONS
HawkHost with data center
Canada, United States, Singapore, Netherlands, Hong Kong
SERVER LOCATIONS
WPWebHost with data center
United States, Singapore
PRICING
Cloud Hosting
$9.99 - $29.99
WordPress Hosting
$1.99 - $11.59
VPS Hosting
$3.49 - $77.99
Minecraft Server
$6.95 - $77.99
SERVER LOCATIONS
Hostinger with data center
United States, United Kingdom, Brazil, Indonesia, Singapore, Netherlands, Litva
PRICING
WordPress Hosting
$2.49 - $4.99
Cloud Hosting
$23.98 - $55.98
Dedicated Server
97.30 - $244.30
SERVER LOCATIONS
FastComet with data center
Canada, United States, Germany, France, Netherlands, Singapore, United Kingdom, Australia, Japan, india
PRICING
Shared Hosting
$3.99 - $9.99
WordPress Hosting
$3.99 - $9.99
Dedicated Server
$99.99 - $800
SERVER LOCATIONS
Hostiso with data center
Canada, United States, Germany, France, Singapore, United Kingdom, Australia
PRICING
Shared Hosting
$5.15 - $15.90
Reseller Hosting
$6.50 - $39.00
VPS Hosting
$9.38 - $64.99
Dedicated Server
$49 - $2,079
SERVER LOCATIONS
iWebFusion with data center
United States
PRICING
WordPress Hosting
$5.00 - $29.00
Cloud VPS
$0.015 - $1.034/h
Dedicated Server
$109 - $199
SERVER LOCATIONS
IO Zoom with data center
United States, United Kingdom, Netherlands
Liquid Web - Web Hosting starting at $13.30 /mo
LiquidWeb is a server hosting company founded in 1997 with three main offices. Their data centers located in Michigan, USA. LiquidWeb focuses on Smart Servers and VPS Hosting. So, their Web Hosting packages are more expensive than other providers. See more...
WHUK - Web Hosting starting at £3.29/mo
WHUK is a big brand on hosting market today. They focus to the pricing of their hosting Plans. With starting Hosting Plan only £3.29 per month. With the discount codes for Web Hosting UK, you will save alot of money when buy or use their services. See more...
GreenGeeks - Web Hosting starting at $2.95/month
GreeGeeks is reviewed 'Web Hosting friendly with environmentally'. Green Geeks are known for their clean energy when their servers get power from wind, this's mean doesn't have any carbon footprints for web sites hosted on greengeeks. Today, we are going to evaluate this hosting services. See more...
HawkHost - Web Hosting starting at $2.99/mo
Starting a website can be a great way to reach a wider audience, showcase your work, or even start a business. The first step to launching a successful website is choosing the right web hosting provider. Hawk Host, headquartered in Vancouver, Canada, is a well-established company that has been in business since 2004. They offer various hosting plans, including shared hosting, reseller hosting, VPS hosting, and dedicated server hosting, and provide exceptional customer support to help you get started with your website. See more...
WPWebHost - Web Hosting starting at $3.00/mo
WPWebhost is designed exclusively for WordPress websites. The server of this unit is located in Singapore and USA. Therefore, WPWebhost's system operates 24 hours a day, 7 days a week and 365 days a year. With enthusiastic staff, modern and high-tech equipment, is WPWebHost the best unit? See more...
Hostinger - Web Hosting starting at $1.99/mo
Hostinger is a premier web hosting provider that offers an array of hosting services for individuals and businesses. From shared hosting to premium hosting, business hosting, and cloud hosting, Hostinger has a solution to meet your needs. With its combination of cost-effectiveness and superior quality, Hostinger has quickly become a popular choice among small business owners, bloggers, freelancers, e-commerce businesses, non-profit organizations, and web developers alike. The provider's user-friendly website builder, powerful control panel, and advanced security features make it an excellent choice for those looking to take their online presence to the next level. See more...
FastComet - Web Hosting starting at $2.49/mo
Are you searching for a hosting provider that offers the perfect balance of reliability, performance, and affordability? Look no further than FastComet! With its cutting-edge technology, 24/7 support, and user-friendly interface, FastComet is a great choice for anyone looking to host their website. Whether you're a blogger, a small business owner, or a web developer, FastComet has a hosting plan that will meet your needs and exceed your expectations. In this article, we'll take a deep dive into what FastComet has to offer, so you can make an informed decision about whether it's the right host for you. Get ready to be impressed! See more...
Hostiso - Web Hosting starting at $3.99/mo
First at all, i will talk about Hostiso which was found by the experienced members on hosting market. They have served hosting services to many customers around the world. Today, they have become one of the world's leading hosting service providers. See more...
iWebFusion - Web Hosting starting at $5.15/mo
Finding a high-quality cheap web hosting provider that helps Seo reach the top 1 in addition to meta description, SEO optimization is not an easy thing. Each website will have different requirements for hosting. So you need to compare all the features of a hosting company to find yourself a suitable cheap hosting. Currently, Iwebfusion is one of the options that bring many advantages that many people are interested in. Let's find out what this service provider has to offer through the article below. See more...
IO Zoom - Web Hosting starting at $5.00/mo
Selecting a suitable VPS hosting for your website or blog can help your website increase the traffic and ranking on Search engine. That motivates them to buy your products or services and boost your profits. See more...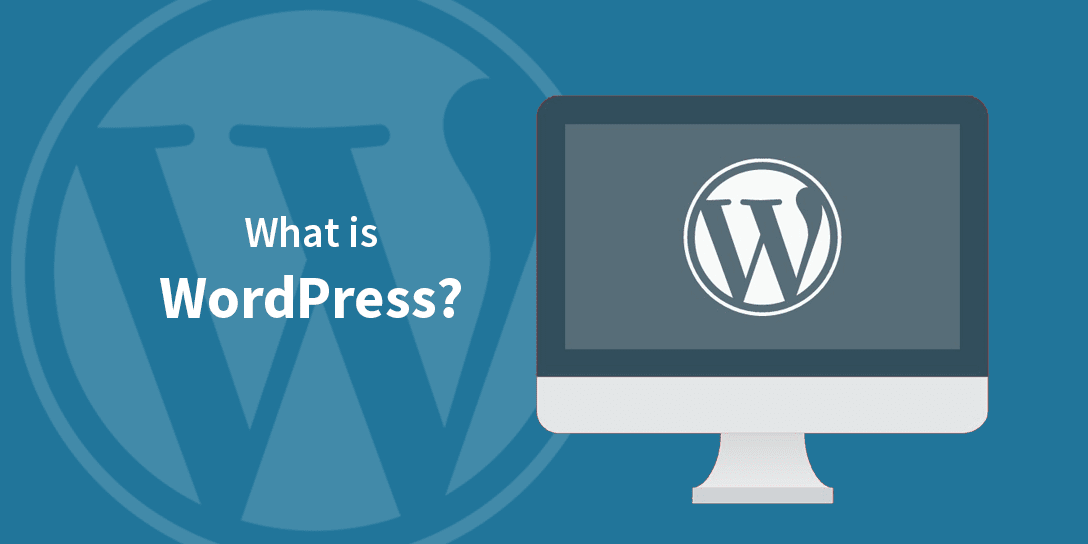 What is WordPress?
About WordPress
The definition of WordPress
Before learning about WordPress Hosting, you need to understand the concept of WordPress. WordPress is a free and open-source software written in PHP and the MySQL database management system. Content management software (CMS) you can use to create different websites. We will talk in a simple way for you to understand better. This is a tool that helps you build your own websites, blogs or news. It is one of the best CMS you can choose to use to create your own website.
The main features of Wordpress
WordPress was born to meet the needs of many objects, especially those who know a lot about programming and website design. Working on WordPress is extremely simple. Its interface is also user-friendly and intuitive, so users will quickly understand the management structure of a WordPress website in a short time.
It is said that WordPress is quite monotonous and less powerful. However, the reality is quite the opposite. WordPress is powerful enough to use and has good customization flexibility. It is suitable for the website creation needs of newbies and those who specialize in information technology.
There are many famous brands that have used Wordpress to build successful websites for them. It brings huge profits and reputation to customers.
However, a good content management system is only the first foundation for building a website. Hosting will be the backbone of the operation. For WordPress, users should use a host that is specifically configured for it, to help the website run smoothly and stably. That is the main function of WordPress Hosting.
What is WordPress Hosting?
WordPress Hosting is a popular type of hosting service built on top of Wordpress software. Of course, your website hosting has built-in WordPress tools.
You just need to sign up for this hosting service and start building your website system on the WordPress platform. Currently, WordPress Hosting will be built on the most advanced hosting, Cloud Hosting. WordPress Plugins and Themes are also always updated for you to use.
Classification of WordPress Hosting
There are two types of dedicated WordPress Hosting you need to know before choosing to buy.
Managed WordPress Hosting
Managed WordPress Hosting is a WordPress Hosting provider that will assist you in managing your hosting and issues with it. They also help you manage your WordPress system efficiently and quickly. The standard criteria of website building is SEO optimization, the criteria of search engines like Google, Bing. You just need to focus on building SEO-standard content for your website. The fee for this type of Wordpress Hosting will be higher than Unmanaged WordPress Hosting. However, it is worth the money you spend because it saves time managing your website.
Unmanaged WordPress Hosting
Unmanaged WordPress Hosting is the type of hosting where you need to put in more time and effort to manage your website. The provider will only support and answer questions about their service when you manage hosting and problems with it. The fee will be cheaper than Managed WordPress Hosting. It is really suitable for those with in-depth knowledge of website design and SEO.
Why should you use WordPress hosting?
There are quite a few reasons why you might decide to use WordPress hosting over other types of hosting for your WordPress site.
Optimized for WordPress
Thanks to the tweaking and optimization of the server, the WordPress site will be better operated.
Auto update
WordPress Hosting provides automatic updates of plugins, themes, for your website. This helps to minimize problems and the risk of being attacked by software security holes.
Fast page loading speed
A website's loading speed greatly affects the visitor's experience. This is also an important factor in customer retention. According to statistics, users only use 3 seconds to stay on the international website's page, and 6 seconds for other websites. Of course, the faster the website loads, the longer they tend to stay on the page.
Besides server optimization techniques, WordPress Hosting also increases caching, browsing speed, and conversion speed. WordPress Hosting also supports Content Delivery Network to help calculate website speed automatically and quickly. Therefore, the user experience is improved and more powerful.
Prevent hackers and DDoS
Providers always update new software versions and improve the special security environment of hosting. Client websites are protected from hacker attacks. This is the improvement of WordPress Hosting compared to another common hosting.
It is set up for security checks and proactively removes all malicious software. However, this feature will depend on the hosting package you purchase.
Therefore, when considering the WordPress hosting price list, you must pay attention to the specifications that come with it to choose the most suitable one for you.
Backup speed
WordPress Hosting provides a daily backup of website data. Therefore, your data loss is almost non-existent.
Flexibility and scalability of traffic
The server is capable of handling heavy traffic, a much larger bandwidth than shared hosting. Therefore, high traffic does not affect the speed and performance of the website. Thus, users will always have a great experience when accessing the website.
Advantages and disadvantages of using WordPress Hosting
You need to weigh up all the pros and cons of WordPress Hosting before you decide to use it.
Advantages of WordPress hosting
Its cost is affordable.
Suitable for many business models, especially small and medium enterprises.
It is suitable for individuals who have just created or managed a website.
No server sharing restrictions.
Unlimited Plugins.
Easy to set up and customize via cPanel.
Cons of WordPress Hosting:
Because there is no restriction on shared servers, the more websites you have on the server, the slower the page will load. The reason behind it is that resources have been distributed to many sites.
If you choose an unreliable and poor-quality service provider, it will be difficult for you to get in-depth technical support from them. However, this disadvantage is easily overcome if you choose to buy WordPress Hosting from the most reputable provider.
Which Hosting Plan is Best for WordPress Website?
I would like to share some information about 2 popular dedicated Hosting packages for WordPress Web today.
Cloud WordPress Hosting
It is the most optimized Cloud Web Hosting service for WordPress Websites. This service is very suitable if you want to create a Website to introduce your company, sales, news, and e-commerce. Complex services will be more easily managed and hosted.
Managed WordPress Hosting (MWP)
It has the ability to help simplify many technical and technological operations of users. As a result, you can save a lot of time and personnel costs. When using this Hosting package, you will get maximum support for technical issues related to WordPress. Your website will be enhanced with security, optimized for loading speed, and optimized for content according to SEO standards.
How much does WordPress Hosting cost?
The price of WordPress Hosting will depend on the type of hosting you want to buy. If you use Shared WordPress Hosting, the price will be very affordable. It will range from 1.99 dollars to 15 dollars per month. This plan is ideal for personal websites and small businesses.
The second plan costs from 20 dollars to 100 dollars per month. It is a form of Dedicated Server Hosting or Cloud Hosting with an integrated WordPress platform. This price is suitable for a mid-range business. Large online businesses that want to use Managed WordPress Hosting will need a budget of more than 150 dollars per month. The price will also depend on the criteria in each Web hosting Provider's plan.
The specifications you need to pay attention to when buying Wordpress Hosting
Every product has important specifications to judge the quality of a product. We will share general information about it so that you know better about WordPress Hosting.
Storage capacity
There are two types of HDD and SSD. SSD will have faster processing speed than HDD. Therefore, the same capacity as SSD will cost more than HDD. This is where the source code and all data of the website are stored.
Operating system
There are two main operating systems, Windows and Linux. If you want to run a good WordPress website, choose Linux.
Bandwidth
Bandwidth is a term used to refer to the amount of data transferred in one second. It will be quantified by month. If you run out of bandwidth, you can contact your provider to extend it.
Besides, it has some other specifications you should know.
Addon Domain is the amount of Addon Domain you can add to the host.
Sub Domain is the number of SubDomains that you can create.
Backup and restore: Make sure you have the function to backup, back up, and restore data when needed.
Hosting supports the PHP programming language.
Uptime (the higher this time, the greater the traffic of the website).
Dedicated IPs.
In addition, you should also check cPanel before choosing to host.
How should you choose a good WordPress Hosting?
You had better consider the information below to choose WordPress Hosting according to your expectations.
Choose a server location
Based on the geographic location of the target customer group and choose a hosting service provider. For example, if the majority of customers are in the US, then you should choose a reputable hosting provider in the US. This helps to increase the speed of accessing the website many times. Even if there is a bad situation with the server, the website still works stably.
If your customers are located in many parts of the world, you can buy hosting from a provider with a multinational server system.
In addition, to speed up the website's page load, you should use more CDN. They are Amazon CloudFront, KeyCDN, Cloudflare, and MaxCDN. These CDNs are very useful in case you rent a host from a foreign provider.
Choose the right operating system for WordPress hosting
For WordPress hosting, most users prefer the Linux operating system because of the following main reasons.
Linux is a cheap, open-source operating system.
No license is required for use.
Easy to change as traffic increases.
Supports most popular programming languages: PHP, MySQL, Perl.
Choose Memcached Function for WordPress Hosting
Memcached is an extremely important function of WordPress. This is the hidden memory, which supports users to transfer and use the memory of RAM across many servers. As a result, the page loading speed of the website will increase 9 times.
Choose a provider with good customer service, available 24/7
They need to be able to provide quick support when users have problems with hosting.
This is quite important, especially with WordPress Hosting. If your website suddenly needs to upgrade its hosting resources, you must immediately contact the provider.
In a nutshell, WordPress Hosting is a service suitable for individuals and businesses who want to build and develop comprehensive websites.
WordPress Hosting will meet the best technical criteria for WordPress content management source code. At the same time, it ensures high performance, integrating many utilities.
Better configuration.
Reasonable operating costs.
Better performance.
Professional customer care system.
All installed software is copyrighted.
Other utilities preferential to customers.
Above is a detailed overview of WordPress Hosting. We hope you will know how to choose the most suitable hosting package for you through this article.
See more types of web hosting