Home
» Best Blog Hosting Providers of 2022
Best Blog Hosting Providers of 2022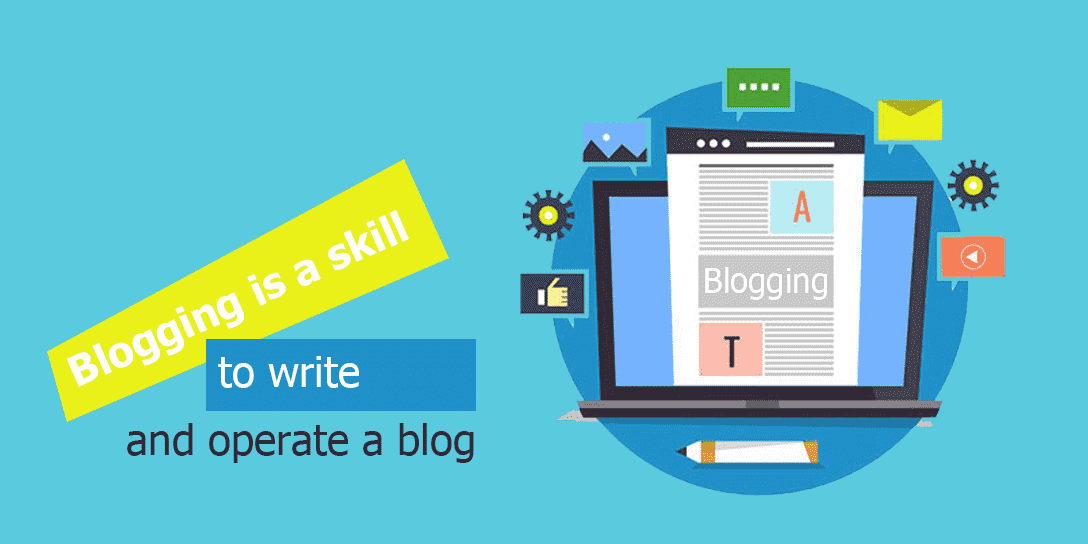 Blogging is a skill to write and operate a blog
Want to create your own blog? Don't know how to choose Blog Hosting?
Nowadays, internet technology is very popular, information will be shared and spread quickly through the system of websites, blogs or social networking sites. Blogs are known as a novel and useful form of information sharing. To set up a blog, you need Blog Hosting. So what is blogging hosting? Read our overview of blogging hosting below for more!
What Is The Blog Hosting?
Blogging Hosting is a type of web hosting. Accordingly, the buyer and its installer can develop their own blog through this hosting. It allows users to install and/or use blogging software.
There are many different blog hosting options on the market today. You can learn and choose a reputable service provider to develop your own blog.
Our selection of Best Blog Hosting Providers
PRICING
Web Hosting
$8.95 - $39.95
Reseller Hosting
$15.95 - $99.95
VPS Hosting
$9.99 - $59.99
Dedicated Server
$90 - $1650
SERVER LOCATIONS
KoDDoS with data center
United States, Netherlands, Hong Kong
PRICING
Cloud Hosting
$9.99 - $29.99
WordPress Hosting
$1.99 - $11.59
VPS Hosting
$3.49 - $77.99
Minecraft Server
$6.95 - $77.99
SERVER LOCATIONS
Hostinger with data center
United States, United Kingdom, Brazil, Indonesia, Singapore, Netherlands, Litva
PRICING
Shared Hosting
$1.99 - $5.99
Asia optimized VPS
$3.99 - $15.19
China optimized VPS
$41.99 - $85.99
Dedicated Server
$75.00 - $85.00
SERVER LOCATIONS
HostDare with data center
United States
PRICING
Shared Hosting
$2.99 - $7.99
Reseller Hosting
$12.99 - $45.99
Semi Dedicated
$15.99 - $39.99
Cloud Compute
$5.00 - $160.00
VPS Hosting
$5.00 - $160.00
SERVER LOCATIONS
HawkHost with data center
Canada, United States, Singapore, Netherlands, Hong Kong
PRICING
WordPress Hosting
$13.30 - $699.30
Dedicated Server
$169 - $549
Cloud Dedicated
$149 - $699
SERVER LOCATIONS
LiquidWeb with data center
United States, Netherlands
SERVER LOCATIONS
WPWebHost with data center
United States, Singapore
PRICING
Shared Hosting
$2.95 - $8.95
WordPress Hosting
$2.95 - $8.95
Reseller Hosting
$19.95 - $34.95
VPS Hosting
$39.95 - $109.95
SERVER LOCATIONS
GreenGeeks with data center
Canada, United States, Netherlands
PRICING
Web Hosting
$5.24 - $12.74
VPS Hosting
$8.24 - $431.24
Reseller Hosting
$5.24 - $8.24
Cloud Hosting
$0.006931/ hr
Dedicated Server
$122 - $1,316
SERVER LOCATIONS
HostWinds with data center
United States, Netherlands
PRICING
WordPress Hosting
$5.00 - $29.00
Cloud VPS
$0.015 - $1.034/h
Dedicated Server
$109 - $199
SERVER LOCATIONS
IO Zoom with data center
United States, United Kingdom, Netherlands
KoDDoS - Web Hosting starting at $8.95
KoDDoS is a gathering of the most knowledgeable people in the field of DDoS protection, data security, storage and high risk mitigation, who founded KoDDoS.net over a decade ago and maintain it to this day. See more...
Hostinger - Web Hosting starting at $1.99/mo
Are you an IT professional? Are you a customer or a user who is in need of information about hosting services? You are coming to the right place. This article will help you learn about one of the hosting provider that are prestigious and highly rated in the hosting market today - Hostinger Review. See more...
HostDare - Web Hosting starting at $1.99/mo
For regions in Asia and China, HostDare is a top-tier web hosting provider. It offers all the resources needed for a productive online presence. The organization is aware of your needs whether you are a small business, an entrepreneur, a novice, or a web developer. Customers can select from a variety of shared hosting packages, including SSD or HDD shared hosting, Linux or Windows hosting, and more. See more...
HawkHost - Web Hosting starting at $2.99/mo
Should buy or not for hosting Hawkhost? When we talk about hosting options: speed and stability are the top priorities. Then, they must have affordable prices for their web hosting packages. If Web Hosting providers has a good price, speed and quality hosting is so great. Let us reviews Web Hosting Packages HawkHost. See more...
LiquidWeb - Web Hosting starting at $13.30 /mo
LiquidWeb is a server hosting company founded in 1997 with three main offices. Their data centers located in Michigan, USA. LiquidWeb focuses on Smart Servers and VPS Hosting. So, their Web Hosting packages are more expensive than other providers. See more...
WPWebHost - Web Hosting starting at $3.00/mo
WPWebhost is designed exclusively for WordPress websites. The server of this unit is located in Singapore and USA. Therefore, WPWebhost's system operates 24 hours a day, 7 days a week and 365 days a year. With enthusiastic staff, modern and high-tech equipment, is WPWebHost the best unit? See more...
GreenGeeks - Web Hosting starting at $2.95/month
GreeGeeks is reviewed 'Web Hosting friendly with environmentally'. Green Geeks are known for their clean energy when their servers get power from wind, this's mean doesn't have any carbon footprints for web sites hosted on greengeeks. Today, we are going to evaluate this hosting services. See more...
HostWinds - Web Hosting starting at $5.24/mo
Are you looking for a quality VPS hosting or Dedicated Servers? You wanna check the quality of hosting providers before deciding use their products or services on long term? There are quite a few high quality hosting providers that allow you to try their one month hosting service for almost free price. See more...
IO Zoom - Web Hosting starting at $5.00/mo
Selecting a suitable VPS hosting for your website or blog can help your website increase the traffic and ranking on Search engine. That motivates them to buy your products or services and boost your profits. See more...
What Is Blogging?
To understand more about blogging and blogging, we will share with you some of the following information.
What Is Blog?
A blog is a private informational website or online diary, with the latest articles presented at the top. Bloggers can be individuals or small groups, expressing their subjective views on a certain topic, and writing about things they like.
People and companies use blogs for a variety of purposes. Here are some specific examples of blogging purposes:
You have a passion for a topic and want to share it with the community.
You are working on an academic project, for example the effectiveness of a sleep test, and want to save this process information.
You are running a business and need it to help you sell your product better, reach more customers by explaining more about the product.
You are looking to turn your blog into a money-making tool.
A blog, like a news website or a subscription site, has its own structure. Depending on the type of blog, the structure will be different, but there are still common standards that you will immediately know when you look at it.
What Is Blogging?
Blogging is a skill to write and operate a blog, combining internet tools to help bloggers write, share and link easily. It has been growing since 2000 when many political bloggers started. Blogs "how" and tips also gradually came into being. The difference between newspapers and blogs, the line between these two types is increasingly blurred year by year.
To better understand blogging, we need to know why it is so popular. Blogging exploded from the very beginning. What is the reason behind?
Blogging developed as an official platform for news and information. Like journalism before, thanks to the convenience, blogging has grown extremely fast. The first reason is that you can read blogs without any cost. Blogs are updated regularly, and you can choose to follow each blog you like without having to skip each section like in newspapers. The growth of blogging has become a new power.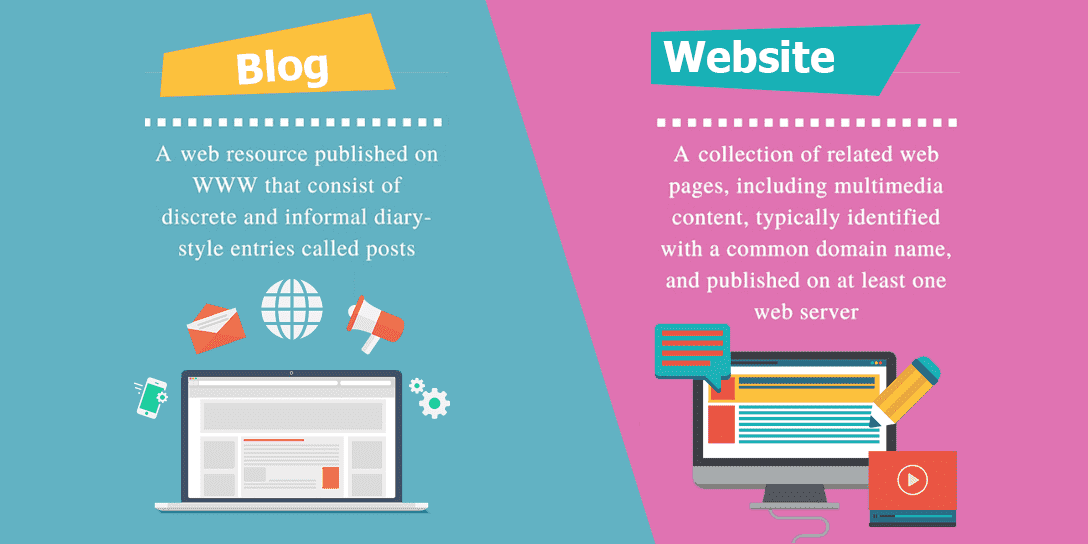 The Difference Between Website And Blog
What's The Difference Between Website And Blog?
Many people think that blogs are like websites, but in fact they are difficult to replace. It can be quite difficult to tell the difference, especially for some companies that use both at the same time, but there are some key differences.
A blog, as we define it above, needs to be updated regularly. Moreover, it is also very important when designing a blog to maximize user interaction. That means letting other visitors express their opinions in the comments section, post sharing, etc. A website, on the other hand, does not need to be updated as often. When you visit a blog you'll see it's always changing, but on a regular website, everything stays the same.
Besides the blog being updated regularly, another way to define it as a blog is to be article-based. Posts will usually have publication date, author, tag, and categories. Of course, not all blogs need these elements, but websites never do. That's it, you probably know the difference between a website and a blog by now.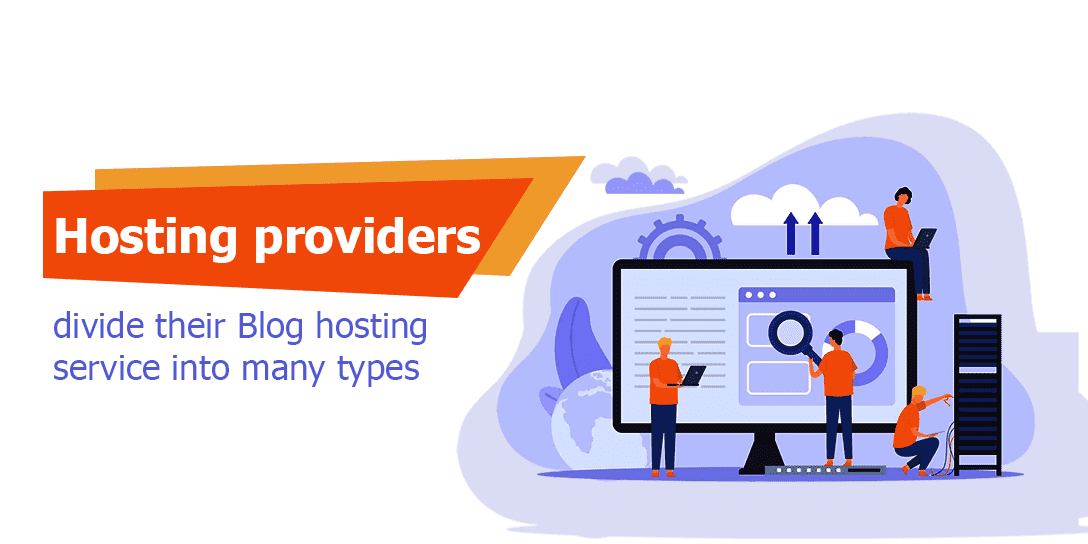 Hosting providers divide their Blog hosting service into many types
What Types of Blog Hosting Are There?
Each website will have different characteristics in terms of traffic, the size of files stored on hosting (also known as website capacity). While blogs have low traffic, small file sizes, others have high traffic, large website capacity and higher requests from the server.
Therefore, hosting providers divide their Blog Hosting service into many types (Hosting types), suitable for the needs of each blog/website. And of course each type of hosting will have different costs.
Here are 4 types of hosting divided by website hosting location on the server.
Shared Hosting
With Shared Hosting, your website is hosted with many other websites on the same physical server (Server).
Shared Hosting is suitable for new blogs/websites, small businesses with low to medium traffic because of its cheap price.
Although it has the cheapest price, Shared hosting still fully meets the requirements for a smooth and reliable website operation. This is also the most popular and widely used hosting package.
If you want to create a blog to make money, then Shared hosting is definitely the #1 choice to start with.
Pros
Price: Cheapest in hosting packages. About $2-7/month.
Easy to operate and use, so it is suitable for newbies / people with little technical knowledge. That way you will save time to focus on the most important thing: Writing articles and creating content.
Cons
May be slow and affect user experience
There are many changes
Not enough privacy and security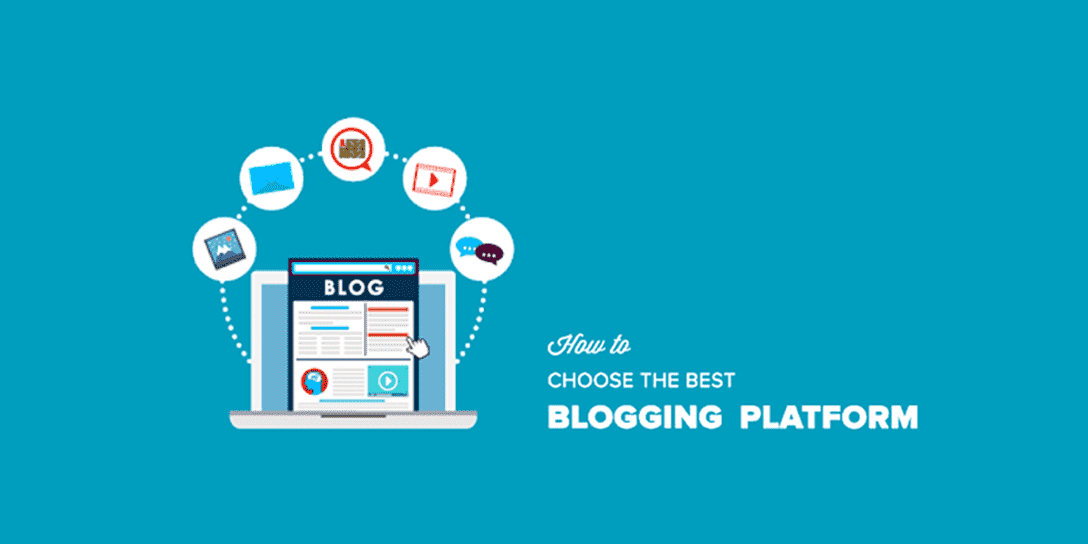 To choose the right type of hosting for your blog, you need to understand the types of hosting
VPS hosting (Virtual Private Server Hosting)
Basically, VPS is an upgrade over Shared hosting. The flexible structure of the VPS also makes it possible to handle a spike in traffic.
With VPS, you still share a server with other websites, but the difference is that this server is divided into many virtual servers. And you will own a virtual server to host your blog on it.
VPS is suitable for blogs/websites with medium-high traffic, medium-sized businesses.
Classification of VPS
Managed VPS – Premium VPS
It is also a regular VPS, but the management, installation and support of software technical issues will be taken care of by the support team of the VPS provider.
This type of service is much more expensive than Unmanaged VPS and it is suitable for those who have the need to use VPS but do not have the time or knowledge about installing, managing and using VPS.
Unmanaged VPS – Cheap VPS
It is a regular VPS Hosting and you only get support for registrations, payments, or when the server has problems.
The issues of installing, customizing, and managing VPS you will do yourself, not supported (although each provider has quite complete documentation for you to do it yourself).
VPS of this type is only a little more expensive than shared hosting, but the power is much more than shared hosting. It is great for those with VPS knowledge.
Pros
You own a virtual server so your website will not be affected by the traffic of other websites.
Highly customizable. However, it also requires you to have technical knowledge of the server.
Dedicated Hosting
With Dedicated Hosting, you own your own physical server to host your website. This means you don't have to share your hosting space with any other website.
With this type of hosting, you can manage the entire server configuration: Install software, operating system…
Dedicated hosting for large websites with "huge" traffic, large e-commerce sites…
Cons
High price, about $80/month
Requires technical knowledge of server management techniques
Cloud Hosting
With the 3 types of services mentioned above: Shared hosting, VPS hosting and Dedicated hosting, although it happens very rarely, there are times when an error occurs in the server leading to your website downtime.
And Cloud Hosting was born to solve this problem. This is currently the Hosting package with the most advanced technology.
Cloud hosting is a technology where data is stored simultaneously on many physical servers that are connected to each other instead of on one server as usual. When one of the servers is overloaded or has an error, your website data will be taken from the other servers. This ensures your website is running smoothly, without downtime.
Pros
Website does not have downtime due to server errors, due to sudden spikes in traffic…
Reasonable price
How to Choose the Right Blog Hosting for Newbies?
Let's list the criteria that a blogger needs in a hosting service for a new blog:
Easy to install and operate
Low monthly cost
Website runs smoothly, no downtime. Generally stable quality (uptime is above 99.9%)
Quick support when having problems
Can upgrade to a higher hosting package simply
And with criteria like these, Shared hosting is the type of hosting that meets all. And since you build your blog on the wordpress platform, look for a shared hosting provider that is specifically designed for wordpress sites.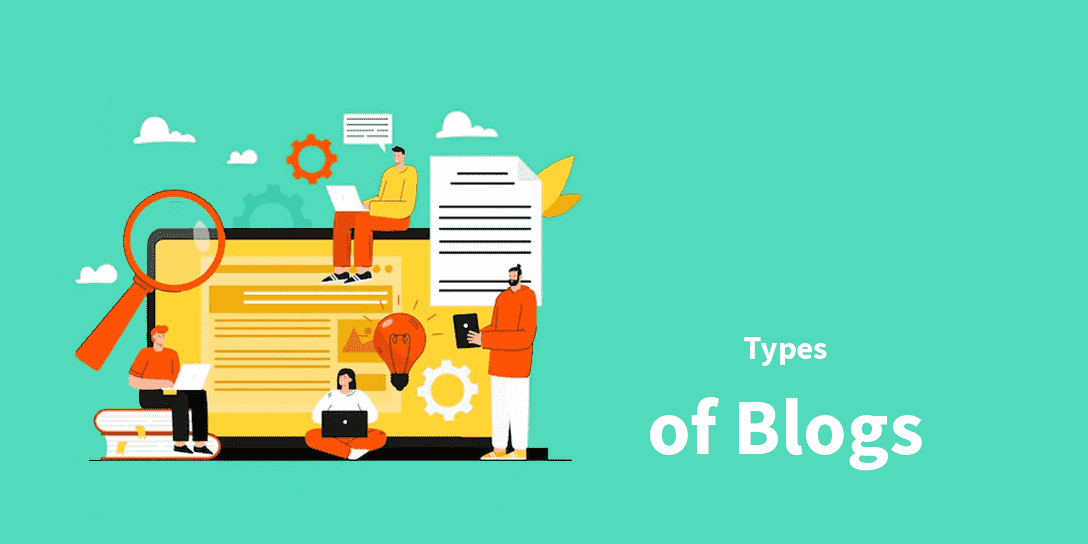 Types of Blogs
Why Choose Blog Hosting?
As a newbie to building a blog, which means your blog has not yet brought in any income, saving operating costs while ensuring good performance for your blog is worth your time. In fact, you can completely spend $15/month instead of just $2-3/month if you don't know how to choose. Besides, here are the benefits that choosing the right hosting service gives you:
Make sure your blog is up and running. Lowest downtime (website down)
Fast page loading speed
Your data is safe
Next, to choose the right type of hosting for your blog, you need to understand the types of hosting.
Types of blogs you can develop
There are different types of blogs, which differ not only in the type of content but also in how it is delivered or written.
Personal blog
What is a personal blog? A personal blog is an ongoing online diary or commentary written by an individual, rather than a company or organization. Many personal bloggers become famous, both in online communities and in the real world.
Collaborative blogs or group blogs
A type of web diary in which posts are written and published by multiple authors. Most popular collaborative blogs are organized around a unified theme.
Microblogging
What is microblogging? Microblogging is the practice of posting small pieces of digital content such as text, images, links, and short videos to the Internet. Microblogging provides a mobile communication method for many users. And is preferred by users for its easy-to-read short posts that can be used to stay in touch, share useful resources, and more.
Company and organization blogs
A blog can be private or it can be for business, nonprofit or government purposes. Blogs that are used internally and only by employees through an intranet are known as corporate blogs. Internal company blogs can be used to announce news about company policies or procedures, building employee team spirit.
General blog
Individuals or organizations can aggregate selected feeds on specific topics, products or services and provide a combined view for readers. This allows readers to focus on reading instead of searching for quality content by topic and managing subscriptions.
By Category
Some blogs focus on a specific topic, such as political blogs, journalism blogs, health blogs, travel blogs, gardening blogs, housework blogs, book blogs, fashion blogs, beauty blogs, lifestyle blogs, party blogs, wedding blogs, photography blogs, etc.
Final Words
Every blogger has their own blogging preferences. Many of them use it as an alternative to journaling or handwriting. Blog sites are the perfect place to share their creativity and ideas with more readers.
Top brands and businesses create blogs to educate customers, share news and reach a wider audience. Blogging is an essential part of many business's online marketing strategies.
Blogging hosting is a decisive and indispensable factor to create a blog. Hopefully, the overview of blogging hosting that we shared in this article can help you better understand how to build a blog and the types of blogging hosting to choose from. Please leave a comment if you want to share anything with us.
See more types of web hosting