Home
» Best Green Web Hosting Providers of 2023
Best Green Web Hosting Providers of 2023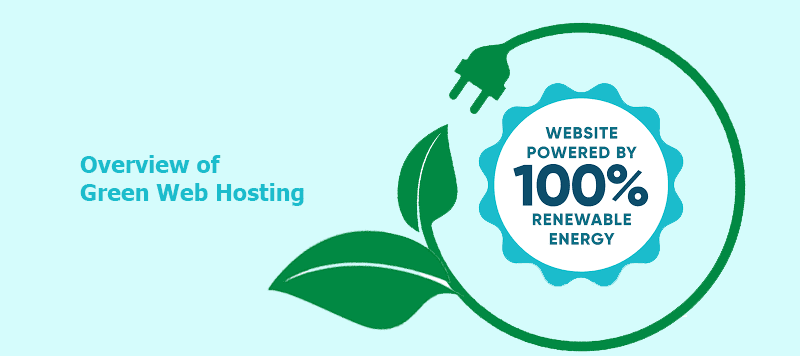 Overview of Green Web Hosting
Green Web Hosting is a relatively unfamiliar concept to many people. Let's find out an overview of Green Web Hosting and these service providers. The internet is far beyond its nascent days and is growing exponentially at a rate never seen before. User-generated content has evolved from plain text into a variety of multimedia formats including audio and video. All of this content is hosted on servers, much of which is located in data centers. To understand more about this, you can check out the overview of Green Web Hosting.
Overview of Green Web Hosting in concept
Surely there are many people who want to know about the concept of Green Web Hosting. Green web hosting refers to web hosts that actively strive to implement eco-friendly initiatives to minimize the impact on the environment.
Unfortunately, even the largest web hosting companies occupy only a small portion of a data center. As such, it is unrealistic to expect them to make claims about eco-friendly related data centers. Thankfully, however, many of them have realized that in this case, there are still ways in which they can contribute to the health of the environment.
The main thing that web hosting means giving back to the environment is through renewable energy or carbon offsetting. Renewable energy is created using natural resources such as sunlight, wind, or even water.
They are naturally replenished and converted for use without burning fossil fuels, resulting in clean, highly efficient energy.
Our selection of Best Green Web Hosting Providers
PRICING
Cloud Hosting
$9.99 - $29.99
WordPress Hosting
$1.99 - $11.59
VPS Hosting
$3.49 - $77.99
Minecraft Server
$6.95 - $77.99
SERVER LOCATIONS
Hostinger with data center
United States, United Kingdom, Brazil, Indonesia, Singapore, Netherlands, Litva
PRICING
Shared Hosting
$1.99 - $5.99
Asia optimized VPS
$3.99 - $15.19
China optimized VPS
$41.99 - $85.99
Dedicated Server
$75.00 - $85.00
SERVER LOCATIONS
HostDare with data center
United States
PRICING
Shared Hosting
$2.99 - $7.99
Reseller Hosting
$12.99 - $45.99
Semi Dedicated
$15.99 - $39.99
Cloud Compute
$5.00 - $160.00
VPS Hosting
$5.00 - $160.00
SERVER LOCATIONS
HawkHost with data center
Canada, United States, Singapore, Netherlands, Hong Kong
PRICING
WordPress Hosting
$13.30 - $699.30
Dedicated Server
$169 - $549
Cloud Dedicated
$149 - $699
SERVER LOCATIONS
LiquidWeb with data center
United States, Netherlands
PRICING
Shared Hosting
$3.99 - $9.99
WordPress Hosting
$3.99 - $9.99
Dedicated Server
$99.99 - $800
SERVER LOCATIONS
Hostiso with data center
Canada, United States, Germany, France, Singapore, United Kingdom, Australia
PRICING
Cloud Server
$6.99 - $39.99
Managed Cloud
$54.99 - $105
Cloud Reseller
$104.99 - $155
Dedicated Server
$62 - $342
SERVER LOCATIONS
TurnKey Internet with data center
New York, Los Angeles, Colorado, United States
SERVER LOCATIONS
WPWebHost with data center
United States, Singapore
PRICING
Shared Hosting
$2.95 - $8.95
WordPress Hosting
$2.95 - $8.95
Reseller Hosting
$19.95 - $34.95
VPS Hosting
$39.95 - $109.95
SERVER LOCATIONS
GreenGeeks with data center
Canada, United States, Netherlands
PRICING
Web Hosting
$5.24 - $12.74
VPS Hosting
$8.24 - $431.24
Reseller Hosting
$5.24 - $8.24
Cloud Hosting
$0.006931/ hr
Dedicated Server
$122 - $1,316
SERVER LOCATIONS
HostWinds with data center
United States, Netherlands
PRICING
WordPress Hosting
$5.00 - $29.00
Cloud VPS
$0.015 - $1.034/h
Dedicated Server
$109 - $199
SERVER LOCATIONS
IO Zoom with data center
United States, United Kingdom, Netherlands
PRICING
Reseller Hosting
£13.19 - £32.99
VPS Hosting
£14.29 - £37.39
Cloud Server
£34.79 - £104.45
Dedicated Server
£91.64 - £600.78
SERVER LOCATIONS
WHUK with data center
United Kingdom
Hostinger - Web Hosting starting at $1.99/mo
Hostinger is a premier web hosting provider that offers an array of hosting services for individuals and businesses. From shared hosting to premium hosting, business hosting, and cloud hosting, Hostinger has a solution to meet your needs. With its combination of cost-effectiveness and superior quality, Hostinger has quickly become a popular choice among small business owners, bloggers, freelancers, e-commerce businesses, non-profit organizations, and web developers alike. The provider's user-friendly website builder, powerful control panel, and advanced security features make it an excellent choice for those looking to take their online presence to the next level. See more...
HostDare - Web Hosting starting at $1.99/mo
For regions in Asia and China, HostDare is a top-tier web hosting provider. It offers all the resources needed for a productive online presence. The organization is aware of your needs whether you are a small business, an entrepreneur, a novice, or a web developer. Customers can select from a variety of shared hosting packages, including SSD or HDD shared hosting, Linux or Windows hosting, and more. See more...
HawkHost - Web Hosting starting at $2.99/mo
Starting a website can be a great way to reach a wider audience, showcase your work, or even start a business. The first step to launching a successful website is choosing the right web hosting provider. Hawk Host, headquartered in Vancouver, Canada, is a well-established company that has been in business since 2004. They offer various hosting plans, including shared hosting, reseller hosting, VPS hosting, and dedicated server hosting, and provide exceptional customer support to help you get started with your website. See more...
LiquidWeb - Web Hosting starting at $13.30 /mo
LiquidWeb is a server hosting company founded in 1997 with three main offices. Their data centers located in Michigan, USA. LiquidWeb focuses on Smart Servers and VPS Hosting. So, their Web Hosting packages are more expensive than other providers. See more...
Hostiso - Web Hosting starting at $3.99/mo
First at all, i will talk about Hostiso which was found by the experienced members on hosting market. They have served hosting services to many customers around the world. Today, they have become one of the world's leading hosting service providers. See more...
TurnKey Internet - Web Hosting starting at $3.49/mo
Are you looking for a website hosting company that provides a perfect balance of reliability, affordability, and top-notch customer support? Look no further than TurnKey Internet! TurnKey Internet's user-friendly website. Don't settle for a mediocre website hosting solution. Take your online presence to the next level with TurnKey Internet and experience the best in reliability, affordability, and customer support. Keep reading to learn more about what sets TurnKey Internet apart from the rest! See more...
WPWebHost - Web Hosting starting at $3.00/mo
WPWebhost is designed exclusively for WordPress websites. The server of this unit is located in Singapore and USA. Therefore, WPWebhost's system operates 24 hours a day, 7 days a week and 365 days a year. With enthusiastic staff, modern and high-tech equipment, is WPWebHost the best unit? See more...
GreenGeeks - Web Hosting starting at $2.95/month
GreeGeeks is reviewed 'Web Hosting friendly with environmentally'. Green Geeks are known for their clean energy when their servers get power from wind, this's mean doesn't have any carbon footprints for web sites hosted on greengeeks. Today, we are going to evaluate this hosting services. See more...
HostWinds - Web Hosting starting at $5.24/mo
Are you looking for a quality VPS hosting or Dedicated Servers? You wanna check the quality of hosting providers before deciding use their products or services on long term? There are quite a few high quality hosting providers that allow you to try their one month hosting service for almost free price. See more...
IO Zoom - Web Hosting starting at $5.00/mo
Selecting a suitable VPS hosting for your website or blog can help your website increase the traffic and ranking on Search engine. That motivates them to buy your products or services and boost your profits. See more...
WHUK - Web Hosting starting at £3.29/mo
WHUK is a big brand on hosting market today. They focus to the pricing of their hosting Plans. With starting Hosting Plan only £3.29 per month. With the discount codes for Web Hosting UK, you will save alot of money when buy or use their services. See more...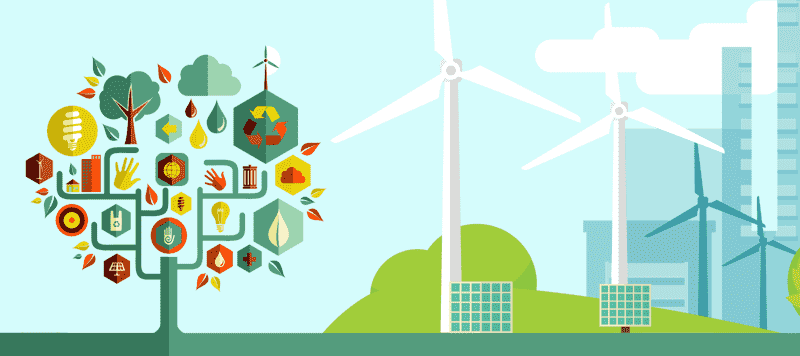 Benefits of Green Web Hosting is very much
Why Green Web Hosting is Environmentally Friendly
It is not natural that people judge that Green Web Hosting is environmentally friendly. This has been verified through some of the certificates it received.
Renewable Energy Certificate (REC)
Of course, since they cannot dictate their data center, the alternative is through Renewable Energy Certificates (RECs), or renewable energy credits.
RECs are created by companies that specialize in generating renewable energy. By purchasing them, a web host can confirm that they have helped in generating a certain amount of renewable energy. In return the company selling RECs receives money to cover operating costs as well as to invest in additional green energy initiatives.
Carbon Offset Certificate (VER)
In addition to REC, another option is to choose either Carbon or VER compensation, which is another type of program. The key difference here is that while REC certifies that clean energy has been generated, VER simply confirms that greenhouse gases have been reduced somewhere in the same amount as certified.
Internet annual CO2 results
Instead of listing everything related to and contributing to the Internet's annual CO2 output, let's consider a few simple examples that might make it equivalent:
31 million cars drive around the world once
The Boeing 747 flew to the moon and back 5,674 times
Sri Lanka, Hong Kong, Singapore, Philippines and Mongolia
According to Environmental Research Letters, based on estimates, data centers in the United States alone will require approximately 135 billion kWh by 2020. However, the growth of data center electricity usage beyond 2020 is yet to be sure.
Beyond data centers, the leading consumer electronics companies are also not doing well enough to address their environmental impacts:
Samsung used more than 16,000 GWh of energy in 2016, with only 1% coming from renewables.
The Chinese smartphone leaders (Huawei, Oppo and Xiaomi) captured more than a quarter of the global market share in the second quarter of 2017, but still lost their commitment to green.
Worldwide volume of e-waste is expected to surpass millions of tons in 6
Benefits of Green Web Hosting
When learning the overview of Green Web Hosting, you should know what benefits it brings. This hosting service gives users a lot of different benefits. The most important thing is that it impacts the environment in which everyone's website was previously equipped.
What's worth loving here is that instead of being a polluter like before, you're now a contributor to a cleaner, safer internet. The reason is because the servers will run on sustainable green energy from Green Web Hosting with sources like wind, solar and water. Green Web Hosting develops sustainably and is also becoming more and more popular with a significant increase in daily visitors. Especially when customers visit here they have also begun to look for signs that can confirm that certain websites are sustainable.
However, no one can be certain that your website will be 100% sustainable. Because you can't control the types of electricity that visitors have previously visited the page you are using. But there is also a big benefit that you can keep your vehicle clean.
Previously, during 2018, the statistics released also showed that if Internet activity were a country, it would certainly be the 7th worst polluter in the world. The internet alone accounts for 3.7% of the measured CO2 emissions occurring globally.
These numbers are not expected to stop there and it is expected to double in the future by 2025 unless it has already started to work with previous changes. One thing you might also note is that its renewable energy only accounts for about 23% of the electricity needed to run the servers coming from all the underlying web sites that pop up in the world.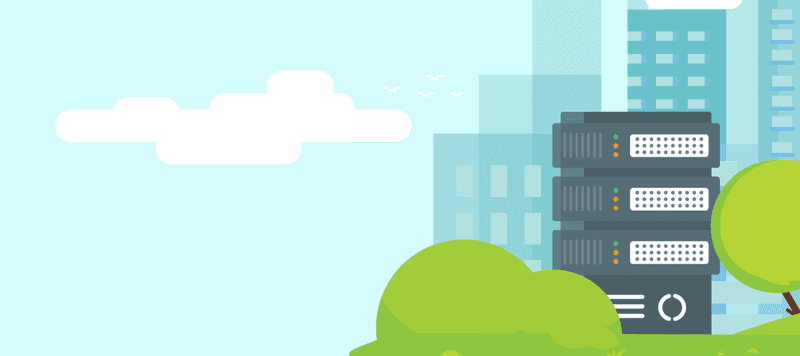 How to know if your server is green
How to know if your server is green?
This is easy to understand, if your host is a Green, they will tell you, loudly and proudly. Green is usually a substantial cash investment for a web host, and you can be sure they'll let you know. While not all will always show their Green certification, the amount of information they give you about their green initiatives often reflects their investment.
Many businesses that provide Green Web Hosting have created a page dedicated to talking about the company's green policy. Some have built an entire web hosting business around the concept of selling green hosting. In fact, they take so much pride in it that they offer a custom green 'badge' to customers who host with them, to let them share with their visitors that they are friendly too. with the environment.
However, the only way to tell for sure is if a server shows its Green certification. Some companies offer services that not only go green, but also incorporate it into their marketing strategy.
As long as you use an eco-friendly web hosting solution, your website is considered "green". One way to quickly check is to enter your website URL on the Green Web Foundation website, which will review and notify you immediately.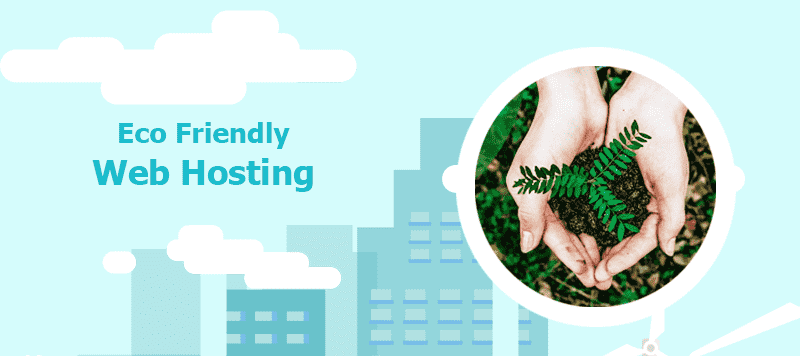 It is environmental friendliness
Why do people choose Green Web Hosting service providers?
It is not natural that people choose companies to grow their business through Green Web Hosting service that has a lot of strengths.
Environmental friendliness
Despite the growing interest in green hosting, many businesses fall short of their eco-friendliness. Sites don't talk about the issue on the homepage, have no obvious relevance or blue 'energy-saving' icon, or really give no indication that the company is thinking about the problem. this topic. . But dig a little deeper and you'll see a very different reality.
Several service providers say their data centers are powered by a grid that draws power from multiple renewable sources. It is a partner in the program "clean wind". Cooling systems are designed for efficiency and evaporative cooling plants use both municipal water and recycled water.
Most companies meet the requirement to provide "300% Green Web Hosting using renewable energy". They are certified for environmental protection by the EPA. In addition, their data centers are moved to Toronto, to take full advantage of the cold climate, for natural cooling. Helps reduce operating costs, the aim is to reduce carbon emissions by up to 50%. This probably doesn't make much sense to most of us. But that is the choice of environmentalists.
Green web hosting makes all sorts of eco-friendly claims, but it's not always easy to figure out what they mean. A supplier may say they use energy efficient cooling, but how does that compare to the rest of the industry and what can be saved?
Some service companies have overcome this by avoiding the usual vague chatter, and instead, presenting a clear and unequivocal green policy in a single sentence: "For every KWH of energy they use, the company purchases a Renewable Energy Certificate to offset that amount with 200% wind power! "
Simple and it works better than most carbon neutral suppliers claim by offsetting twice the energy used.
Free Domain Names
Most reputable service providers are names that are worth choosing. Because in addition to speed and stability, those companies also free domain names for the first purchase. Because not all hosting service providers are easy to get this domain name for free, it is necessary to choose a reputable address.
This is good news for those on a limited budget, saving any or two dollars. If you already have a domain name, just register it. In their spare time, people can create a website to put their personal interests online, for example, or to test any marketing program…
Many offers for customers
In fact, the cost to use Green web hosting at some companies must be said to be quite high, commensurate with the quality of their hosting services. The saying "you get what you pay for" was thus born.
However, in addition to the free domain name, users will receive a discount of up to 70% on the cost of registering for the first time, if there is a purchase coupon, or a valid discount code for them.
Free 1 domain name for new registered customers. This not only saves money, but also helps you skip the complicated nameserver configuration steps for those who are not technically savvy.
Free website migration support
When choosing a new web hosting company. You just eat the popcorn, and wait. Their support team is also happy to do it for free – something many others may charge you extra for. This support is useful, in case you are not technically savvy. SSD storage drive, increased page load speed, unlimited usage.
Free SSL certificate, just a few clicks, and automatically renew after expiration.
Previously in an invitation, I had to work hard all day, learning how to install SSL certificates on Goddady's host myself. And every 3 months email sent to report about to expire is very annoying.
So this can also be considered an advantage, in case you don't know how to install it from the outside. Daily website backup – this is a great value for money feature, few hosting have in this price range. This is also an advantage over other competitors.
This feature in case, messing with something makes the website fail, we can easily restore the web time of the previous day. Has built-in Cpanel. Using cpanel makes it much more convenient to use & manage everything.
Safe Storage
To ensure the safety of user accounts, they talk about the use of isolation methods, and secure VFs. I don't know what that is, but I feel more secure about how they do it. They also say that each account is also scanned and protected by real-time malware scanning software. That ensures your data will be safe from anything, such as preventing hackers from breaking in, or malware.
So through the overview of Green Web Hosting given in the above article, everyone can know the concept and benefits that this service brings. At the same time, the article has also provided you with reputable and quality Green Web Hosting companies. Hopefully through that, everyone will find a company that provides reputable services and ensures high quality.
See more types of web hosting