Home
» Best Game Server Hosting Providers of 2023
Best Game Server Hosting Providers of 2023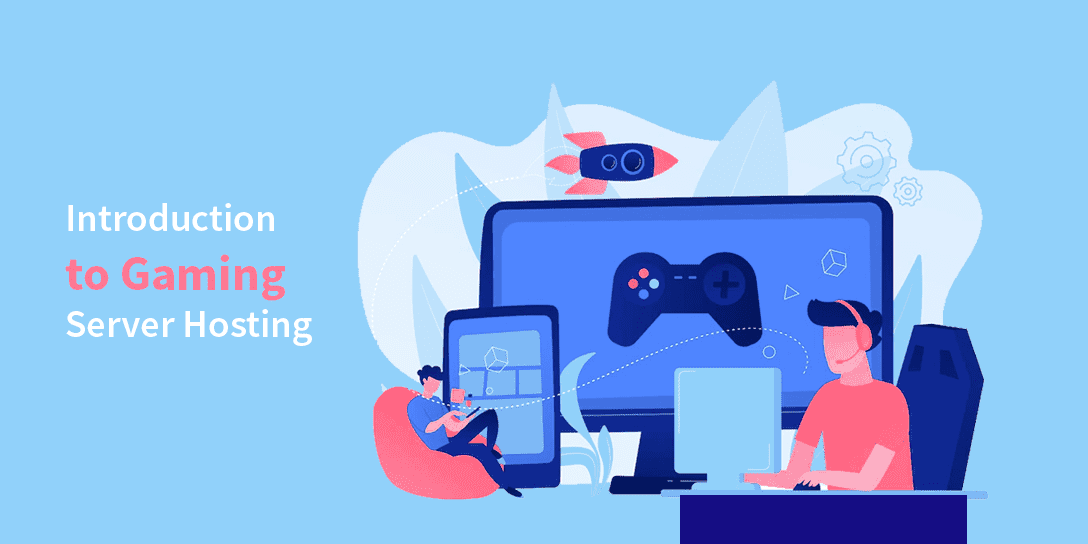 Introduction to Gaming Server Hosting
E-sports and online gaming are extremely well-liked all over the world. These games and events are frequently hosted on gaming hosting servers, which have many advantages. Learn more here.
As the game industry expands, so does the demand for private game server hosting. This growing demand can be met by small businesses that provide this type of hosting. A private gaming server hosting your favorite games is the best way to get the best performance possible for those who take gaming seriously.
There are numerous opportunities, whether you want to provide this type of hosting directly or as a hosting reseller for these servers. Let's find out everything about Game Server Hosting!
Our selection of Best Game Server Hosting Providers
PRICING
Game Server
€2.76 - €723.52
Team Speak
€1.90 - €116.16
VPS Hosting
€7.90 - €98.84
Root Server
€7.90 - €150.54
Dedicated Server
€37.90 - €414.75
SERVER LOCATIONS
ZAP-Hosting with data center
Canada, United States, Germany, Singapore, United Kingdom, Australia, Finland
PRICING
Cloud Hosting
$9.99 - $29.99
WordPress Hosting
$1.99 - $11.59
VPS Hosting
$3.49 - $77.99
Minecraft Server
$6.95 - $77.99
SERVER LOCATIONS
Hostinger with data center
United States, United Kingdom, Brazil, Indonesia, Singapore, Netherlands, Litva
PRICING
WordPress Hosting
$13.30 - $699.30
Dedicated Server
$169 - $549
Cloud Dedicated
$149 - $699
SERVER LOCATIONS
LiquidWeb with data center
United States, Netherlands
ZAP-Hosting - Web Hosting starting at €1.90/mo
Zap Hosting offers many features that are loved and chosen by gamers. This is also one of the game servers that meet the needs of many people in all aspects. The game server plays the role of hosting the game software through its own application. The server then transmits the data to the client and ensures that the interface is displayed correctly to the player. Besides, the server also takes care of receiving and processing input data from players. Zap-Hosting is one of the choices that many people love and choose. So there is notable information related to this server, let's explore through the article below. See more...
Hostinger - Web Hosting starting at $1.99/mo
Hostinger is a premier web hosting provider that offers an array of hosting services for individuals and businesses. From shared hosting to premium hosting, business hosting, and cloud hosting, Hostinger has a solution to meet your needs. With its combination of cost-effectiveness and superior quality, Hostinger has quickly become a popular choice among small business owners, bloggers, freelancers, e-commerce businesses, non-profit organizations, and web developers alike. The provider's user-friendly website builder, powerful control panel, and advanced security features make it an excellent choice for those looking to take their online presence to the next level. See more...
LiquidWeb - Web Hosting starting at $13.30 /mo
LiquidWeb is a server hosting company founded in 1997 with three main offices. Their data centers located in Michigan, USA. LiquidWeb focuses on Smart Servers and VPS Hosting. So, their Web Hosting packages are more expensive than other providers. See more...
About Game Server Hosting
A physical or virtual server that houses a server-side copy of a game is known as a game server host. This enables players from various locations to join the same virtual world and play together by connecting to a hosted server.
Most people prefer to play online games with others in today's social gaming environment. This can mean competing to advance in some games, working together to do so in others, or it can mean both in some games. To control the experience and make sure all players are in sync, the majority of online games require players to connect to a centralized server.
Most of the time, game developers set up multiple servers so that players from around the globe can connect and play together. While this is a fantastic option for some players, more dedicated gamers prefer an accessible private server.
Or to put it another way, a game server is a server that is solely used for the installation of games. Its goal is to host games, game-related programs, and game source code.
What is the role of Game Server?
The Game Server performs the following functions:
As a data processing center (receiving and transmitting data), allowing users to connect between the client and the game server.
Maintain player sessions precisely.
Players should be given complete information about the game world.
Ensure that the connection and interaction are stable.
How many types of Game servers are there?
Currently, there are 2 types game servers:
Online Game Servers
These games must be installed on one or more servers in a flexible manner. Game servers can be found in game rooms. This game room, however, must be linked to leased channels such as FTTH cable or Leased Line. The goal is to ensure a fast and stable Internet connection.
Offline Game Servers
These games are installed in a game room on one or more Game Servers. This offline game's game server can use one computer as the main server to manage an entire game room of any game store… This computer must ensure high configuration or dedicated servers in the form of Servers Tower.
What are the types of game servers?
Dedicated Game Server
A dedicated game server is the best option for centralized hosting. These servers are housed in specialized data centers.
Pros: Reliability and performance exceed expectations. Remote hosting also removes the low latency factor, making it easier to connect to the server from the same computer or local network.
Cons: It is quite expensive.
Listen Server
Listen servers provide live players with a significant latency advantage over other players (maximum storage capacity). The Listen server has the distinct advantage of automatically terminating when a player exits the game.
Pros: It's free to use and requires no complicated infrastructure or transitional plans to install. Therefore, listen servers are very popular among LAN users that do not require too much bandwidth and latency.
Cons: must communicate with the remote player via the hosting player's resident connections.
Peer-to-peer Server
In the client-server model (client/server), the client will normally receive processed data from the server and display it automatically.
There are no servers in this "peer to peer" model. Instead, each peer receives the raw input stream from each player and then determines the outcome.
Listen peer
This configuration avoids the disadvantage of peer-to-peer communication between system clients. When the number of clients grows, this is a better option than a dedicated server.
Is Game Server Hosting really Necessary?
Game servers are critical for businesses in the gaming industry because:
Savings on infrastructure investment: Businesses no longer need to invest in servers, hard drives, or server space…
The transmission is always stable: In order to operate continuously, the game system requires a strong and stable transmission line. As a result, a server with a powerful configuration and plenty of bandwidth will ensure fast transmission speeds and no congestion.
Easy upgrade: The game server has the advantage of being simple to upgrade, allowing it to keep up with the growing number of players and the demands for high-performance machines.
Data security: Data is regularly backed up, and security is enhanced to prevent unauthorized intrusions by hackers.
With the reasons listed above, you have already solved the problem of why businesses need to rent game servers. As a result, you can easily choose the type of server that best meets your needs and saves you the most money.
What Advantages Do Private Gaming Servers Offer?
Low ping times and the capacity to use game mods are just two advantages of playing the game on a private server. The specific benefits vary depending on the game you are playing, but generally speaking, they consist of the following:
Quicker reaction times: Since a properly maintained game server responds very quickly (low ping), player actions are reflected in the game more quickly. In online gaming, even slight improvements in a fraction of a second can have a significant impact on the gameplay experience.
There are no lines: Some games' public servers require players to wait in line before proceeding to the next game. You can always start the game right away with a private server.
Access: You have complete control over who has access to a game if you run a private game server. This means you can stop playing your favorite games with idiots who sully the experience for everyone. Additionally, it implies that you can guarantee that you play exclusively with your friends or in groups, which is necessary for efficient strategies.
Specific Control: You can manage every aspect of your own server, including the games that are offered, the modifications that are permitted, and much more.
Ability to Modify: The majority of public servers do not support game mods, despite being very popular. If you want to participate in the modification of your favorite games, you need access to a private server.
How Does Game Server Hosting Work?
The majority of online games have two sections. A server-side option is followed by the actual game, which is installed on the player's local PC. On the server built with the purpose of enabling anyone to connect to it and coordinate the game, the program is installed. In order for everyone to play in the same environment, this server also creates the game world and makes it accessible to all players.
Everyone participating in a game with multiple players from various locations connects through this server rather than directly to one another. When something happens, the server updates the local copies of the game running on each player's computer.
For instance, if a player clicks a button to fire their gun at a target, the server will use information about where and when the player fired to process the data and determine what was hit, how effectively it was hit, whether it had any effects, and so forth. The information is then made available to all other player systems by the server.
This occurs very quickly. This type of data is accepted and delivered by the server in a split second when everything is running smoothly. The server performs this thousands of times per minute to guarantee that all players are immersed in the same gaming environment, despite the fact that they may be hundreds of miles apart.
Including Private Gaming Server Support When Creating Games
Private Gaming Server is important when creating games. If you are a software developer, Private Gaming Server is the best way to add security when running your games. To have more control over their gaming experience, most serious players prefer to be able to set up their own servers.
You only need to release the developed server-side software in order to add the option for privately hosted servers for games that are already playable online. This makes it possible for players or small companies running game servers to install and use it as necessary.
What games necessitate the use of private gaming servers?
The majority of games can be played without a dedicated server. The developer of the game will grant access to their servers so that anyone can play if the game offers online multiplayer gameplay. For those who want to advance their gaming, the majority of well-known games offer their own game servers. The following are a few of the most played games on private servers: Minecraft, World of Warcraft, ARK: Survival Evolved, etc.
These are merely a few of the most widely used choices. On thousands of private servers, there are more than this, and that number keeps increasing.
Consider carefully about Game Server Hosting
Do you really need Game Serving Hosting? The decision is ultimately up to you, but the majority of people would say yes. You can gain a lot from joining a hosted game server if you said "yes" to any of the following inquiries:
Are you a serious gamer?
Do you participate in eSports?
Do you prioritize fast ping times?
Do you like modifying your favorite games?
Are you sick of standing in lines to play games that are available?
Play your favorite games with the same friends on a regular basis?
To summarize, having game server hosting is just a small investment when you consider all the benefits it offers!
FAQs
01. Do small businesses really need game servers?
With the outstanding development of technology and the outstanding development of games in recent times; with the epidemic's high demand for gaming, it is critical for developers and game service providers to upgrade their servers to ensure stability.
Professional server services for games, of course, will best meet the needs of developing game services.
02. Which hosting service should I use to create a Minecraft server?
You could use Minecraft Server Hosting service to set up a full-fledged Minecraft server for you and your friends to play on.
03. Is it possible to play the game on a regular server?
Have. If you are developing games for a small group of players (fewer than 10,000), the business/vip/pro server packages (names will vary depending on the service provider) are appropriate. However, if you want to create online games with a large number of players, such as Free Fire, professional servers from AWS or Alibaba Cloud will be more appropriate!
04. What programming language should be used for game development?
There are many languages to choose from when developing the game and then uploading it to your service server to make it available to the players! Many factors will influence language selection, but Tino Group will only make recommendations based on game engines (professional software used to develop games) and mobile games:
C# Javascript is used in Unity 2D and 3D games.
Corona (only 2D games): Lua Gamemaker (only for 2D games): Gamemaker Language (similar to C language and used by this developer)
See more types of web hosting