Home
» Best Minecraft Server Hosting Providers of 2023
Best Minecraft Server Hosting Providers of 2023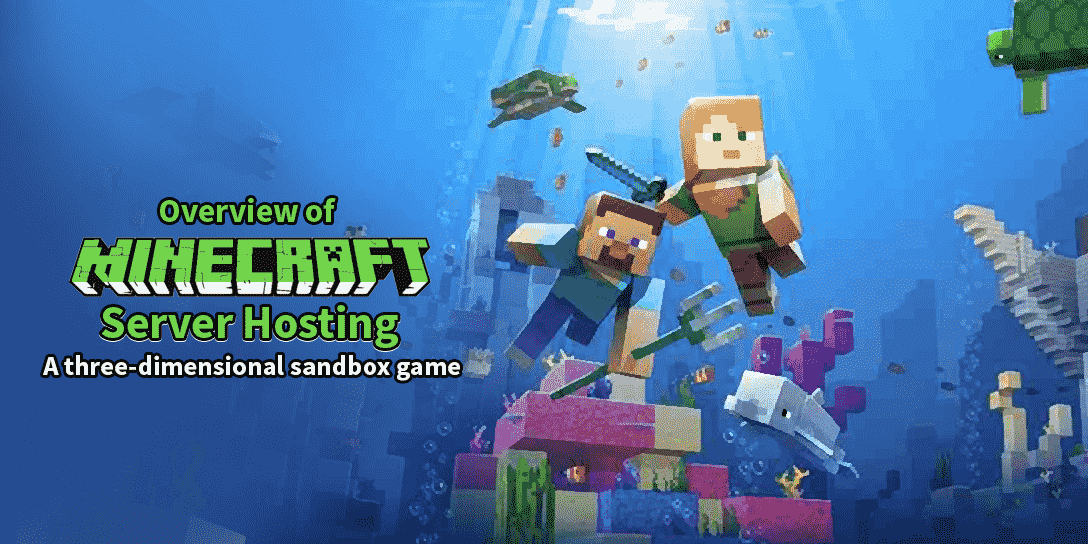 Overview of Minecraft Server Hosting: A three-dimensional sandbox game
Since its debut in 2009, Minecraft has grown in popularity among players of all skill levels. Select the ideal Minecraft server host for your needs.
Every day, millions of individuals play the wildly popular sandbox game. The multiplayer environment that the game encourages while simultaneously giving lone players the chance to have fun is one of its strongest features.
Consider purchasing a hosting service for Minecraft if you prefer to play with other players. Why? Because utilizing a dedicated server host for Minecraft is very similar to using a web host. You pay a monthly cost to use a vendor's servers, which can give you better performance, security, and access to modpacks for individualized multiplayer experiences.
Our selection of Best Minecraft Server Hosting Providers
PRICING
WordPress Hosting
$13.30 - $699.30
Dedicated Server
$169 - $549
Cloud Dedicated
$149 - $699
SERVER LOCATIONS
Liquid Web with data center
United States, Netherlands
PRICING
Cloud Hosting
$9.99 - $29.99
WordPress Hosting
$1.99 - $11.59
VPS Hosting
$3.49 - $77.99
Minecraft Server
$6.95 - $77.99
SERVER LOCATIONS
Hostinger with data center
United States, United Kingdom, Brazil, Indonesia, Singapore, Netherlands, Litva
PRICING
Game Server
€2.76 - €723.52
Team Speak
€1.90 - €116.16
VPS Hosting
€7.90 - €98.84
Root Server
€7.90 - €150.54
Dedicated Server
€37.90 - €414.75
SERVER LOCATIONS
ZAP-Hosting with data center
Canada, United States, Germany, Singapore, United Kingdom, Australia, Finland
Liquid Web - Web Hosting starting at $13.30 /mo
LiquidWeb is a server hosting company founded in 1997 with three main offices. Their data centers located in Michigan, USA. LiquidWeb focuses on Smart Servers and VPS Hosting. So, their Web Hosting packages are more expensive than other providers. See more...
Hostinger - Web Hosting starting at $1.99/mo
Hostinger is a premier web hosting provider that offers an array of hosting services for individuals and businesses. From shared hosting to premium hosting, business hosting, and cloud hosting, Hostinger has a solution to meet your needs. With its combination of cost-effectiveness and superior quality, Hostinger has quickly become a popular choice among small business owners, bloggers, freelancers, e-commerce businesses, non-profit organizations, and web developers alike. The provider's user-friendly website builder, powerful control panel, and advanced security features make it an excellent choice for those looking to take their online presence to the next level. See more...
ZAP-Hosting - Web Hosting starting at €1.90/mo
Zap Hosting offers many features that are loved and chosen by gamers. This is also one of the game servers that meet the needs of many people in all aspects. The game server plays the role of hosting the game software through its own application. The server then transmits the data to the client and ensures that the interface is displayed correctly to the player. Besides, the server also takes care of receiving and processing input data from players. Zap-Hosting is one of the choices that many people love and choose. So there is notable information related to this server, let's explore through the article below. See more...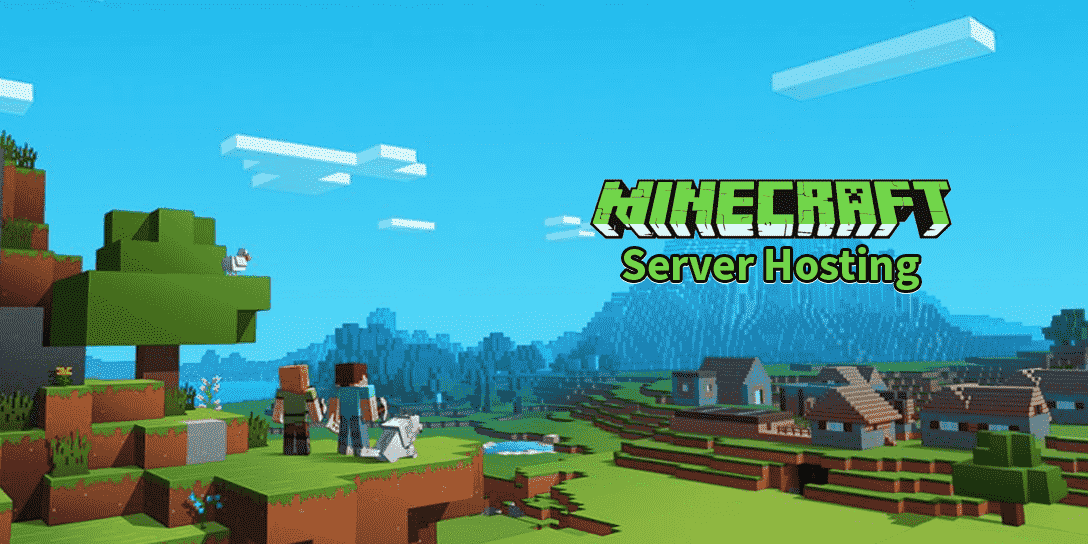 Minecraft server hosting
What is Minecraft?
Consider Minecraft to be the current incarnation of a timeless masterpiece. In fact, I've heard it described as "virtual Lego" in the past. This might not be true, though, considering how well-liked Minecraft has become—a whole Lego theme has been created around it!
This game's popularity has skyrocketed due to its straightforward gameplay and uncomplicated aesthetics, yet nonetheless, allows for a lot of inventiveness.
Thanks to its committed fan base, Minecraft has been able to spread across practically all digital platforms, including controllers, mobile devices, and PCs. Today, players can choose between the original vanilla version of Minecraft and one of the many fans- and developer-created modified builds.
Game Play
A three-dimensional sandbox game like Minecraft gives players an unprecedented amount of freedom to choose how they want to play. Although there aren't any particular objectives for Minecraft players to complete, there is an accomplishment system. Because of its emphasis on versatility, players can play Minecraft in the third person in addition to the first-person perspective that is used by default.
In essence, placing and breaking bricks is what Minecraft is all about. Rough 3D items arranged in a predetermined grid pattern would be present in Minecraft, much like in the real world. These items represent a wide range of substances, including lava, soil, ore, stone, water, and tree trunks.
The only notable limitation that Minecraft may have is that building objects can only be placed in specific locations. Players, however, are able to move around freely.
The Minecraft game world is procedurally generated because it is created at the moment of the world created using a map seed that is taken from the system clock and is recreated while users play. Players can manually adjust this function as well. While there are no restrictions on players' horizontal movement in Minecraft, there are restrictions on their upward and downward motion. On the endless horizontal plane, a game environment that appears to be unlimited can be built, at least until users run into technical difficulties.
The Minecraft game world is divided into discrete units known as chunks, which allows for the development of an infinite number of game worlds. Only when players are close by the moment of creation do these chunks start to form. The energy and boundless innovation that the Minecraft game is founded on make its physics rather implausible. Certain objects defy gravity's laws, sophisticated systems are built with the aid of simple objects, etc.
The goal of Minecraft is fairly straightforward: Eat, Create, and Survive! You only have the clothes on your back when you first start. The first thing you need to do is chop down some trees so you can make the first few simple wooden tools you'll need. Food is your second goal.
You can get meat from animals, apples from oak trees, and if you're lucky, a hamlet with a lot of crops. (Don't forget to politely request permission from the locals to take some).
The night, This raises entirely new issues. If you can, try to avoid the night as much as possible. Stay inside and potentially build on a base's interior. Go outside only if you're ready to get shot in the back by a skeleton or have your limbs severed by a creeper! Once you obtain the necessary resources, such as food, clothing, and armor, you can begin exploring the environment. For those elusive diamonds, explore caves.
The Advantages Of Owning A Minecraft Server
Are you now thinking why on earth you would go through the hassle of finding your own server hosting Minecraft after reading this far into the article? There are a number of highly advantageous aspects of Minecraft hosting to consider, though I wouldn't blame you for backing off at this point.
Create a Community
Humans are social animals, and while spending time with friends can be a lot of fun, it isn't always possible due to time constraints. Fortunately, distance is no longer an issue in the digital world, and using Minecraft to create a little community of your closest pals can be a fantastic idea. So to speak, it's like your own universe within the world.
The heart of Minecraft is frequently regarded as being the online multiplayer mode. However, you require a server that serves as the Minecraft world's entry point if you want to play with others online. The game modes and player counts on the many servers that are available vary.
To select an appropriate game world, users can explore public servers using several Minecraft server directories. The general rules of the game are determined by the server operator, so you have no control over them on other players' Minecraft servers.
Choices Available to Modders
It can be frustrating if you've ever been playing a game and become annoyed because the version you're using doesn't have all of the mods activated. Even though they may be nearby, they may be just out of your reach. You can install everything you want if you run your own Minecraft server.
Free Rules
When a host supports a sizable community, regulations are frequently developed for a broad, advantageous effect.
If you run your own Minecraft server, you only need to think about the regulations that apply to your small community. And what's even better, it will be entirely up to you.
Monetization
Due to the expensive technology and infrastructure involved, hosting is expensive. Depending on your needs, this cost can be split if you host online with a web hosting business, and you pay a more affordable monthly charge.
Over time, Minecraft can get quite pricey, especially if you're hosting more players. Although Minecraft is currently licensed by Microsoft, it is aware that hosting servers would be expensive and that these expenses must be covered.
A tool for teaching
If you're a teacher, you might be surprised to hear that Minecraft can be an excellent teaching tool. Think about social experiments and educating young brains about the value of behavior and judgment in a playful setting that encourages building and exploration.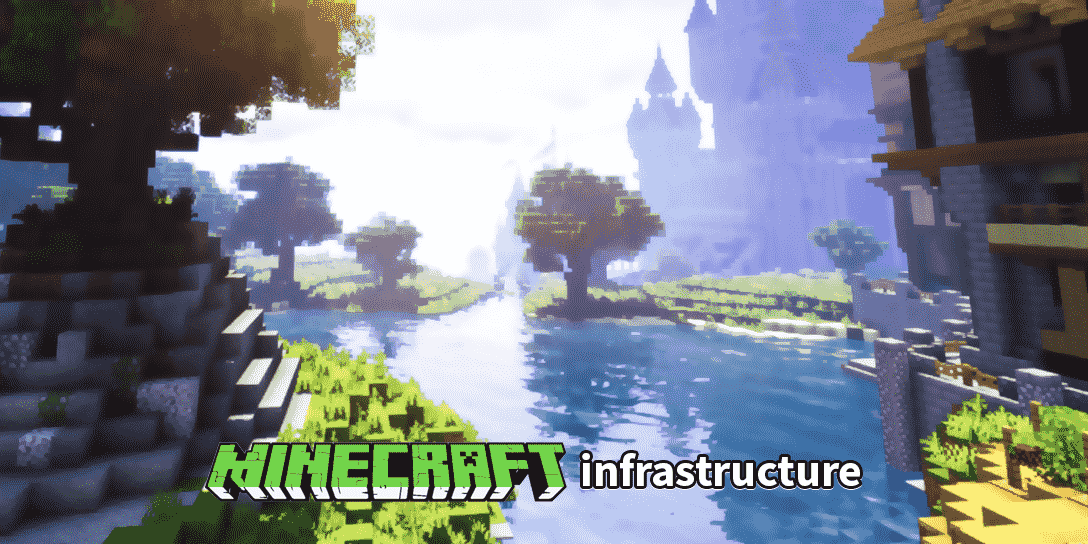 Minecraft infrastructure
What to Look For When Hosting a Minecraft Server?
Minecraft places demands on infrastructure and hardware alike, just like many other apps. On self-hosted Minecraft setups, you must be aware of a few financial and technical considerations if you want to play the game smoothly.
Despite the fact that the majority of these specifics are generally applicable to practically all web hosting alternatives, some web hosts have taken things a step further by providing specialist Minecraft hosting plans that could contain additional Minecraft-specific features.
You'll need the required hardware and bandwidth if you want to manage your own Minecraft server online. Renting space on a server maintained by a web hosting business is the only option unless you own a data center.
Requirements
As you may be aware, hosting games can be challenging because they frequently demand more resources than most online apps. Fortunately, Minecraft isn't exactly a resource hog and can be hosted on web servers with some fairly modest requirements.
You must have the necessary hardware before you can build and manage your own Minecraft server. Theoretically, a home computer can do this, but it also relies on the server configuration and intended player count. The operating system requirements are also present; for Windows 10, these would be an additional one to two GB of RAM (32-bit vs. 64-bit) and 16 to 32 terabytes of hard drive space. (32-bit vs. 64-bit).
These crucial figures already make it clear that the aforementioned PC only serves as a host and cannot run any other apps concurrently with the Minecraft server. In addition to using up your home broadband allowance, buying a second PC on top of your primary device results in higher ongoing operating expenses due to increased power usage. There are probably not many Minecraft fans who have this option.
For these configurations and an average player group of 10, the bare minimum in VPS hosting is sufficient. However, that is only taking into account the most basic Minecraft settings.
If you step it up and take Minecraft hosting more seriously, you'll be dealing with larger numbers for player teams of 50 and above. You could also want to think about other options, such as the use of mods, which will increase the necessary requirements even further.
In these circumstances, I'd advise a VPS that offers 3GB of RAM. As you can see, your potential cost increases with the number of gamers you want to host.
Server environment
One of the most important components of your Minecraft hosting server may be the server environment. It matters where the server is physically located. You may play online multiplayer games without lags and with top-notch security if you use the correct game server hosting. High latency is frequently the result of a server being far from the participants (lag).
It isn't much you can do about this if you are hosting players from all over the world. Choose a web host with servers in or close to that location if you are hosting in a more regional context, such as for players in a certain nation or region. This can significantly lessen lag in video games.
Elements to choose Minecraft Server Hosting
Memory
Processes are run on RAM, which is quick and volatile storage. Your server loads data into memory when a request is made so that it can process it more quickly. If your server has less memory than you need, servers will have to shuffle data in and out of RAM extra frequently, which will impair performance.
Similar to processor time, numerous accounts share a sizable memory pool to power shared hosting. Dedicated memory is available to users of VPS or cloud plans. The host and plan you choose will determine exactly how much.
Processor
The majority of web apps need processing time to function, but gaming environments particularly need this. Processing time in actual usage scenarios is calculated in time steps.
Servers used for online hosting frequently have several strong processors. The amount of processing time you receive will depend on the plans that your web host provides. While VPS or cloud hosting plans give users exclusive access to a set amount of resources, shared hosting splits processor time across all accounts.
Support
As I already indicated, certain web servers provide unique hosting packages specifically for Minecraft hosts. This is important because those who do frequently have extra assistance for your Minecraft hosting plans that may be difficult to get elsewhere.
Examples of this kind of support frequently involve help with setup and installation. Before selecting a plan, it is best to try to get in touch with a host you are considering to see if they can help with this.
Conclusion
As opposed to joining someone else's server, starting your own Minecraft server has a ton of advantages. The biggest benefit is that you have total control over the game. This entails that you can install the modules and plug-ins you desire without giving in to the demands of other gamers.
Building a group of players you spend time with is another benefit of running your own server. This makes it a terrific concept for friends in groups who want to play Minecraft together without having to deal with the complexities of traveling between servers to try to join the same one.
See more types of web hosting