Currently
5

active coupons
No trouble finding great bargains! Let us help you! Enjoy shopping with great deals. Save 20% OFF for 256MB VPS Hosting Plan at WebHorizon.in VPS - NAT256: - 4GB SSD Disk - 256MB DDR4 RAM - 1 vCPU (Fair Use) - /80 IPv6 + 20 IPv4 ports
Want to save more money? Don't miss this great sale ever. Special price for a limited time! Don't forget it. Save 40% OFF for NAT256 VPS Plan at WebHorizon.in Configuration: - 4GB NVMe SSD Disk - 256MB DDR4 ECC RAM - 1 vCPU (Fair Use) - /80 I...
Buy today and save a lot with WebHorizon.in! Don't miss it! Come and enjoy shopping for great products here before it's too late. At here, Singapore Web Hosting Plans from just $5.00/yr Minimal Hosting (Singapore): - 1GB NVMe SSD Disk - 10 Doma...
All the great products here will definitely not let you down. Hurry up and own them! Starting from just $12/yr on Dedicated Email Hosting Plans at WebHorizon.in Email - 4 GB: - 4GB Storage Space - Unlimited Domains - Unlimited Email Accounts ...
Its price was great. The limited sale! Go shopping today and remember to use this deals. VPS Hosting Plans at WebHorizon.in have price from just $1.00/mo VPS - VZ 256MB: - 256MB RAM (Dedicated) - 1 CPU Core(s) - 5 GB NVMe/SSD Disk - 200 GB Pr...
Unreliable Coupons
Currently
1
unreliable coupon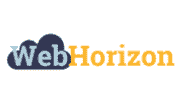 ,
$8.00 OFF for 512MB VPS Plan
With just one click, wonderful surprises will be for you. Looking for more information? Please visit and view our website. Get 512MB VPS Hosting Plan with $8.00 Discount at WebHorizon.in VPS - VZ 512MB: - 512 MB RAM (Dedicated) - 1 CPU Core (Sh...