Black Friday 2021: 50% OFF on Dedicated Servers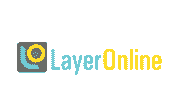 Coupon Details
The best time to use the LayerOnline.com promo code is today. Please restrain yourself, because you will have to be happy and smiling when you see these amazing products. Save 50% OFF on Dedicated Servers Packages
Unmetered Dedicated Server Special 1:
– Intel Xeon E3-1230 CPU
– 8GB 16GB RAM
– 2 x 4TB SATA or 2 x 1TB SSD
– 10TB 1Gbps Unmetered Bandwidth
– 100Mbps 1Gbps Port
– 1Gbps Private Network
– 10Gbps DDOS Protection
– Special Price $199/mo
Unmetered Dedicated Server Special 2:
– Intel Xeon E7-1270 CPU
– 8GB 32GB RAM
– 2 x 4TB SATA or 2 x 1TB SSD
– 10TB 1Gbps Unmetered Bandwidth
– 100Mbps 1Gbps Port
– 1Gbps Private Network
– 10Gbps DDOS Protection
– Special Price $250/mo
Unmetered Dedicated Server Special 3:
– AMD EPYC 7281 CPU
– 32GB 256GB RAM
– 4 x 8TB SATA or 4 x 2TB SSD
– 10TB 1Gbps Unmetered Bandwidth
– 100Mbps 1Gbps Port
– 1Gbps Private Network
– 10Gbps DDOS Protection
– Special Price $850/mo
Plus Our Best Selling Dedicated Server 50% Off Promo:
– QuadCore Intel Xeon E3-1230 CPU
– 4GB 16GB RAM
– 2 x 1TB SATA or 2 x 128GB SSD
– 10TB 100TB BandWidth – Unmetered incoming
– 1Gbps DDOS Protection
– 1Gbps Private Network
– Special Price $150/mo
Top 20 Highlights Coupons and Promo Codes!
Confirm Host Coupon: Reseller Hosting Service from just $6.94/mo
Great opportunities are only for those who know how to seize them. Use ConfirmHost.com best deals to get the things you love at the cheapest prices. Starting from just $6.94/mo on Reseller Hosting Service R 01: - 25 GB SSD - 50 GB Bandwidth - ...
Category: Reseller Hosting,