Cheap Cloud Managed VPS Starting from just $12/mo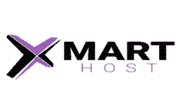 Coupon Details
Great discount is yours if you don't miss this deals. Check it now. Starting from just $12/mo on Cheap Cloud Managed VPS at XMartHost.com
Cloud VPS Plan 1:
– Price: $12/mo
– 1GB RAM
– 25GB SSD Storage
– 1TB Monthly Bandwidth
– 1vCPU
– Free 15 Days Linux Trail License
– Cloud Technology
– Fully Managed VPS
– 99.99% Service Uptime
– 24/7 Best Support
Cloud VPS Plan 2:
– Price: $20/mo
– 2GB RAM
– 50GB SSD Storage
– 2TB Monthly Bandwidth
– 1vCPU
– Free 15 Days Linux Trail License
– Cloud Technology
– Fully Managed VPS
– 99.99% Service Uptime
– 24/7 Best Support
Cloud VPS Plan 3:
– Price: $35/mo
– 4GB RAM
– 80GB SSD Storage
– 4TB Monthly Bandwidth
– 2vCPU
– Free 15 Days Linux Trail License
– Cloud Technology
– Fully Managed VPS
– 99.99% Service Uptime
– 24/7 Best Support
Cloud VPS Plan 4:
– Price: $55/mo
– 8GB RAM
– 160GB SSD Storage
– 5TB Monthly Bandwidth
– 4vCPU
– Free 15 Days Linux Trail License
– Cloud Technology
– Fully Managed VPS
– 99.99% Service Uptime
– 24/7 Best Support
Cloud VPS Plan 5:
– Price: $105/mo
– 16GB RAM
– 320GB SSD Storage
– 6TB Monthly Bandwidth
– 6vCPU
– Free 15 Days Linux Trail License
– Cloud Technology
– Fully Managed VPS
– 99.99% Service Uptime
– 24/7 Best Support
Cloud VPS Plan 6:
– Price: $199/mo
– 32GB RAM
– 640GB SSD Storage
– 7TB Monthly Bandwidth
– 8vCPU
– Free 15 Days Linux Trail License
– Cloud Technology
– Fully Managed VPS
– 99.99% Service Uptime
– 24/7 Best Support
Top 20 Highlights Coupons and Promo Codes!
Heber Domaine Promotion: Price from just 299 Dhs/mo on VPS Hosting Plans
Shop happily, pay less and get the biggest savings today. Special prices for a limited time! Don't forget it. At HeberDomaine.com, VPS Hosting Plans have price from just 299 Dhs/mo. Perso Cloud / VPS NG: - Disk space: 300 Gb - Memory: 4 Gb RAM ...
Category: VPS Hosting,