Cheap Cloud Managed VPS Starting from just $12/mo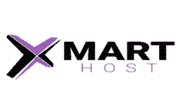 Coupon Details
Great discount is yours if you don't miss this deals. Check it now. Starting from just $12/mo on Cheap Cloud Managed VPS at XMartHost.com
Cloud VPS Plan 1:
– Price: $12/mo
– 1GB RAM
– 25GB SSD Storage
– 1TB Monthly Bandwidth
– 1vCPU
– Free 15 Days Linux Trail License
– Cloud Technology
– Fully Managed VPS
– 99.99% Service Uptime
– 24/7 Best Support
Cloud VPS Plan 2:
– Price: $20/mo
– 2GB RAM
– 50GB SSD Storage
– 2TB Monthly Bandwidth
– 1vCPU
– Free 15 Days Linux Trail License
– Cloud Technology
– Fully Managed VPS
– 99.99% Service Uptime
– 24/7 Best Support
Cloud VPS Plan 3:
– Price: $35/mo
– 4GB RAM
– 80GB SSD Storage
– 4TB Monthly Bandwidth
– 2vCPU
– Free 15 Days Linux Trail License
– Cloud Technology
– Fully Managed VPS
– 99.99% Service Uptime
– 24/7 Best Support
Cloud VPS Plan 4:
– Price: $55/mo
– 8GB RAM
– 160GB SSD Storage
– 5TB Monthly Bandwidth
– 4vCPU
– Free 15 Days Linux Trail License
– Cloud Technology
– Fully Managed VPS
– 99.99% Service Uptime
– 24/7 Best Support
Cloud VPS Plan 5:
– Price: $105/mo
– 16GB RAM
– 320GB SSD Storage
– 6TB Monthly Bandwidth
– 6vCPU
– Free 15 Days Linux Trail License
– Cloud Technology
– Fully Managed VPS
– 99.99% Service Uptime
– 24/7 Best Support
Cloud VPS Plan 6:
– Price: $199/mo
– 32GB RAM
– 640GB SSD Storage
– 7TB Monthly Bandwidth
– 8vCPU
– Free 15 Days Linux Trail License
– Cloud Technology
– Fully Managed VPS
– 99.99% Service Uptime
– 24/7 Best Support
Top 20 Highlights Coupons and Promo Codes!
CentrioHost LLC Promo Codes: 12% OFF For Life on All Shared Hosting Plans – Free Domain
Buy now when you use CentrioHost.com coupon code before the sale ends to receive amazing savings. There are many ways you can save money when buying this service. Note: The offer Free Domain applies for Annual Billing Cycle Only Starte...
Category: Web Hosting,
This offer has expired.
Click to copy & open site