Cheap Directadmin Reseller Hosting Just from $10, 50/mo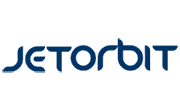 Coupon Details
We are always ready to help you find the best deals and save money. Starting Just from $10, 50/mo on Directadmin Reseller Hosting Plans at Jetorbit.com
DIAMOND Plan:
– 10 GB SSD
– Unlimited Bandwidth
– 50 accounts
– DirectAdmin
SAPPHIRE Plan:
– 35 GB SSD
– Unlimited Bandwidth
– 100 Accounts
– DirectAdmin
RUBY Plan:
– 50 GB SSD
– Unlimited Bandwidth
– 150 accounts
– DirectAdmin
EMERALD Plan:
– 75 GB SSD
– Unlimited Bandwidth
– 200 Accounts
– DirectAdmin
Top 20 Highlights Coupons and Promo Codes!
Mojo Host EU Coupons: Price from just €10/mo on VPS Hosting Plans
Don't forget to check out the best Shop deals! The best way to save money. Buy today to save even more money. VPS Hosting Plans starting from just €10/mo at Mojohost.eu VPS1: - 1 CPU Cores - 1 GB RAM - 30 GB SSD Storage - 10,000 GB Included T...