Cheap RDP Plans from just $5.99/mo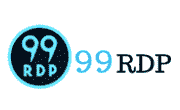 Coupon Details
Visit the 99RDP.com and save your wallet today. 99RDP.com that gives you a great shopping experience. Enjoy Cheap RDP Plans at here with price from just $5.99/mo
Startup Cheap RDP #10 Available:
– Xeon® E3-1246 v3 Quad-Core 3.50Ghz
– 32GB DDR4 RAM
– 1Gbps Internet Speed
– 50 GB HDD Storage
– Unlimited Bandwidth
– Pre-Installed Apps
– Windows Server 2019 (64-Bit)
– No Admin Access
– Location Europe
– 24/7/365 Support
– 99.9% Service Uptime
– Botting Strictly Not Allowed
– Activation Within 2 hours
Startup Cheap RDP #2:
– Xeon® E3-1246 v3 Quad-Core 3.50Ghz
– 32GB DDR4 RAM
– 1Gbps Internet Speed
– 100 GB HDD Storage
– Unlimited Bandwidth
– Pre-Installed Apps
– Windows Server 2019 (64-Bit)
– No Admin Access
– Location Europe
– 24/7/365 Support
– 99.9% Service Uptime
– Botting Strictly Not Allowed
– Activation Within 2 hours
Startup Cheap RDP #3:
– Intel® Core™ i7-7700 Quad-Core 3.60Ghz
– 64GB DDR4 RAM
– 1Gbps Internet Speed
– 100 GB NVMe SSD Disk
– Unlimited Bandwidth
– Pre-Installed Apps
– Windows Server 2019 (64-Bit)
– No Admin Access
– Location Europe
– 24/7/365 Support
– 99.9% Service Uptime
– Botting Strictly Not Allowed
– Activation Within 2 hours
Startup Cheap RDP #4:
– Intel® Core™ i7-7700 Quad-Core 3.60Ghz
– 64GB DDR4 RAM
– 1Gbps Internet Speed
– 150 GB NVMe SSD Disk
– Unlimited Bandwidth
– Pre-Installed Apps
– Windows Server 2019 (64-Bit)
– No Admin Access
– Location of Europe
– 24/7/365 Support
– 99.9% Service Uptime
– Botting Strictly Not Allowed
– Activation Within 2 hours
Top 20 Highlights Coupons and Promo Codes!
Ha Bang Net Coupon Code: 20% OFF For Life on All USA/Europe Shared Hosting Plans
Spend more money or save amazingly. With this great coupon, it's no exaggeration to say now is the best time to buy the things you love and save big. Save 20% OFF Lifetime on All USA and Europe Shared Hosting Plans at HabangNet.com Plan Nam...
This offer has expired.
Click to copy & open site