Email Hosting Plans from just £1.49/mo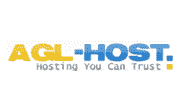 Coupon Details
Visit the Agl-host.co.uk now to enjoy the product's difference. Definitely, don't waste time discovering amazing discounts here. Starting from just £1.49/mo on Email Hosting Plans
iMail One Plan:
– 1GB inbox space
– 2 email accounts
– Online webmail
– POP/IMAP enabled
– Private email address @yourtsite.com
iMail Two Plan:
– 10 GB inbox space
– 10 email accounts
– Online webmail
– POP/IMAP enabled
– Private email address @yourtsite.com
iMail Three Plan:
– 25 GB inbox space
– 25 email accounts
– Online webmail
– POP/IMAP enabled
– Private email address @yourtsite.com
iMail Four Plan:
– Unlimited inbox space
– Unlimited email accounts
– Online webmail
– POP/IMAP enabled
– Private email address @yourtsite.com
Top 20 Highlights Coupons and Promo Codes!
Cyclone Hosting Coupon: Dedicated Servers Packages from just $59/mo
With Cyclone-Hosting.com, no need to worry about the price. Hurry up, time is limited. Starting from just $59/mo on Dedicated Servers Packages Configuration Up to: - Intel Xeon D 1540 64 GB (PNJ) - 8 Core Intel Xeon D 1540 - 64 GB DDR4 ECC Reg...
Category: Dedicated Servers,