Encoding RDP Plans from just $12.99/mo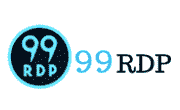 Coupon Details
This deal – your chance to have your favorites at a better rate. Come and enjoy it. Starting from just $12.99/mo on Encoding RDP Plans at 99RDP.com
Encoding RDP #1:
– Intel® Core™ i7-6700 Quad-Core 3.40Ghz
– 64 GB DDR4 RAM
– 1Gbps Internet Speed
– 150 GB Minimum Storage
– Unlimited Bandwidth
– Pre-Installed Apps
– Windows Server 2016 (64-Bit)
– No Admin Access
– Location Europe
– 24/7/365 Support
– 99.9% Service Uptime
– Botting Strictly Not Allowed
Encoding RDP #2:
– Intel® Core™ i7-6700 Quad-Core 3.40Ghz
– 64 GB DDR4 RAM
– 1Gbps Internet Speed
– 200 GB Minimum Storage
– Unlimited Bandwidth
– Pre-Installed Apps
– Windows Server 2016 (64-Bit)
– No Admin Access
– Location Europe
– 24/7/365 Support
– 99.9% Service Uptime
– Botting Strictly Not Allowed
– Bluestacks Strictly Not Allowed
Encoding RDP #3:
– Intel® Core™ i7-8700 Hexa-Core 3.60Ghz
– 64 GB DDR4 RAM
– 1 Gbps Internet Speed
– 200 GB NVMe Storage
– Unlimited Bandwidth
– Pre-Installed Apps
– Windows Server 2019 (64-Bit)
– No Admin Access
– Location of Europe
– 24/7/365 Support
– 99.9% Service Uptime
– Botting Strictly Not Allowed
– Bluestacks Strictly Not Allowed
Encoding RDP #4:
– Intel® Core™ i9-9900K
– Octa-Core – 16 Threads
– 64 GB DDR4 RAM
– 1 Gbps Internet Speed
– 200 GB NVMe SSD
– Unlimited Bandwidth
– Windows Server 2019
– No Admin Access
– 2 Obs Instance Allowed
– Pre-installed Encoding Apps
– 99.9% Service Uptime
– Botting Strictly Not Allowed
Top 20 Highlights Coupons and Promo Codes!
Apollo IO Coupon: Starting from just $39/mo on Annual Plans
Miss This Huge Savings - You are wasting both time and money. Buy what you like at the best price and keep your wallet safe now. Annual Plans at Apollo.io have price from just $39/mo.