Hong Kong VPS Hosting Plans from just $9.00/mo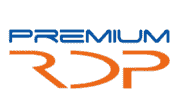 Coupon Details
Incredible savings for you at the PremiumRDP.com when shopping today. There's no reason to decline this offer, we know it. Starting from just $9.00/mo on Hong Kong VPS Hosting Plans
Hongkong Plan 1:
– Price: $9/mo
– 1 vCPU
– 512 MB ECC RAM
– 20 GB SSD Disk Space
– 1 TB Bandwith
– 1 Gbps Network Port
– 1 Free Dedicated IP
– Free Linux OS
– Windows License Extra $9
Hongkong Plan 2:
– Price: $15/mo
– 1 vCPU
– 1 GB ECC RAM
– 30 GB SSD Disk Space
– 1 TB Bandwith
– 1 Gbps Network Port
– 1 Free Dedicated IP
– Free Linux OS
– Windows License Extra $9
Hongkong Plan 3:
– Price: $28/mo
– 2 vCPU
– 2 GB ECC RAM
– 50 GB SSD Disk Space
– 1 TB Bandwith
– 1 Gbps Network Port
– 1 Free Dedicated IP
– Free Linux OS
– Windows License Extra $9
Hongkong Plan 4:
– Price: $40/mo
– 2 vCPU
– 4 GB ECC RAM
– 100 GB SSD Disk Space
– 1 TB Bandwith
– 1 Gbps Network Port
– 1 Free Dedicated IP
– Free Linux OS
– Windows License Extra $9
Top 20 Highlights Coupons and Promo Codes!
Host Factor Coupon: Price from just €8,99/mo on Game Virtual Server
Cheap prices for orders. Shop and save big with the best at your favorite store. Game Virtual Server Service from just €8,99/mo at HostFactor.eu Gaming #1: - Price: €8,99/mo - 4883 Geekbench 4.3.3 - 1 Intel vCore CPU - +3.8 Ghz CPU Speed - 3...