Just $153.85/mo on Dedicated Server HongKong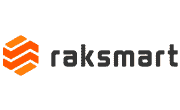 Coupon Details
Just $153.85/mo on Dedicated Server Location HongKong at RAKsmart.com
E3 1230 Server:
– E3 1230 CPU
– 16G RAM
– 1x1TBHDD
– 5Mpbs/Unlimited
– 2Usable IPs
– Dedicated Port
Top 20 Highlights Coupons and Promo Codes!
Komputerking Coupon: Premium Dedicated Servers just from $99.99/mo
If you like big bargains, we've got you covered. No chance to save big if you hesitate and come here tomorrow. Starting just from $99.99/mo on Premium Dedicated Servers Packages at Komputerking.com Zimbra: - Price: $199.99/mo - Professional Ema...