Premium Minecraft price Starting just from $2.25/mo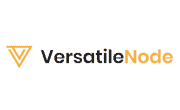 Coupon Details
This is shopping as it should be. The most attractive offers available at VersatileNode.com! Enjoy and act!
Plan
Ram
Price
P-MC 1GB
1GB DDR4 RAM
$2.25/mo
P-MC 2GB
2GB DDR4 RAM
$4.50/mo
P-MC 3GB
3GB DDR4 RAM
$6.75/mo
P-MC 4GB
4GB DDR4 RAM
$9.00/mo
P-MC 5GB
5GB DDR4 RAM
$11.25/mo
P-MC 6GB
6GB DDR4 RAM
$13.50/mo
P-MC 7GB
7GB DDR4 RAM
$15.75/mo
P-MC 8GB
8GB DDR4 RAM
$18.00/mo
P-MC 12GB
12GB DDR4 RAM
$27.00/mo
P-MC 16GB
16GB DDR4 RAM
$36.00/mo
Features that come in every package
Intel i9-9900k @ 4.7Ghz
1Gbps Uplink
30Gbps DDoS Protection
Unmetered NVMe SSD Storage
Optional Dedicated IP
Powered by Pterodactyl
Unlimited Slots
NA Location
Top 20 Highlights Coupons and Promo Codes!
The best products - symphony for extra great life. Come and be amazed by the amazing discount with this great offer. Starting from just £10/mo on NVME VPS Hosting Service at DevonWebs.co.uk Single Core: - Price: £10/month - CPU 1 Core - RAM 1G...