Price from just £1.99/mo on Personal Web Hosting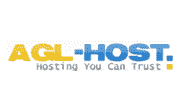 Coupon Details
Find the hottest deals at Agl-host.co.uk and you'll be a happy shopper. Just add it to your cart and pay, that's great. Personal Web Hosting at here price from just £1.99/mo.
Personal One:
– 250 MB storage space
– 10 email accounts
– 2 MYSQL database
– 2 FTP accounts
– Unlimited bandwidth
Personal Two:
– 1 GB storage space
– 20 email accounts
– 5 MYSQL databases
– 5 FTP accounts
– Unlimited bandwidth
Personal Three:
– 2 GB storage space
– 40 email accounts
– 6 MYSQL databases
– 8 FTP accounts
– Unlimited bandwidth
Personal Four:
– 4 GB storage space
– 50 email accounts
– 10 MYSQL databases
– 10 FTP accounts
– Unlimited bandwidth
Personal Five:
– 10 GB storage space
– Unlimited email accounts
– Unlimited MYSQL databases
– Unlimited FTP accounts
– Unlimited bandwidth
Top 20 Highlights Coupons and Promo Codes!
Dijaminmurah Promotional Codes: Indonesia/Singapore Reseller Hosting from just Rp.27,500/mo
Starting from just Rp.27,500/mo on Reseller Hosting Plans in Indonesia and Singapore. Help your wallet by grabbing this special offer right now. Maybe it will save you a lot. Package Features RES 5 RES 10 RES 15 ES 20 RES 30 ES 40 ...
Category: Reseller Hosting,