KVM 1 and KVM 2 VPS Hosting from $3.00/mo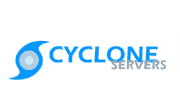 Coupon Details
Save 23.25% Off on KVM 1 and KVM 2 VPS Hosting
KVM – 512MB LET PLAN
1 vCPU Cores
10 GB Disk Storage
512 MB RAM
1TB Bandwidth
100 uplink
North Carolina, Seattle , Los Angeles
Only $3.00/mo Where can you order? Here
KVM 1 PLAN
2 vCPU Cores
30 GB Disk Storage
1 GB RAM
2 TB Bandwidth
1 IPv4 Address
/64 IPv6
1Gbps uplink
North Carolina, Seattle , Los Angeles
Only $3.84/mo Where can you order? Here
KVM 2 PLAN
4 vCPU Cores
(LET Only) 45GB Disk Storage
2GB RAM
2TB Bandwidth
1 IPv4 Address
/64 IPv6
1Gbps uplink
North Carolina, Seattle , Los Angeles
Only $5.76/mo Where can you order? Here
Top 20 Highlights Coupons and Promo Codes!
Powernet Coupons: Email Business Plans from just VND 17K/mo
Amazing deals ends soon! Hurry and shop your favorite things at Powernet.vn. If you don't believe it - check it out for yourself. Starting from just VND 17K/mo on Email Business Plans BUSINESS EMAIL DOMAIN: - 5 GB space / account - Paid service...
Category: Email Marketing,