Semi-Dedicated Servers from just €49.99/mo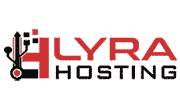 Coupon Details
Discount codes are not required for this promotion. Hurry up! Be the first to experience great savings for your favorites. Starting from just €49.99/mo on Semi-Dedicated Servers plans at LyraHosting.com
SMD1 Plan:
– IntelXeon E5-2640v4@2.40GHz (2 Dedicated Cores)
– 8GB of RAM
– 240GB SSD
– 1 Ipv4
– Unlimited Bandwidth
– full Root Access
– Price: €49.99/mo
SMD2 Plan:
– IntelXeon E5-2640v4@2.40GHz (4 Dedicated Cores)
– 16GB of RAM
– 480GB SSD
– 1 Ipv4
– Unlimited Bandwidth
– full Root Access
– Price: €98.00/mo
SMD3 Plan:
– IntelXeon E5-2640v4@2.40GHz (8 Dedicated Cores)
– 32GB of RAM
– 960GB SSD
– 1 Ipv4
– Unlimited Bandwidth
– full Root Access
– Price: €196.00/mo
SMD4 Plan:
– IntelXeon E5-2640v4@2.40GHz (16 Dedicated Cores)
– 64GB of RAM
– 1TB SSD
– 1 Ipv4
– Unlimited Bandwidth
– full Root Access
– Price: €299.00EU
Top 20 Highlights Coupons and Promo Codes!
SMV Host Coupon: VPS Hosting Service starting from just $6.38/mo
Don't worry too much when shopping on a low budget. It not is problem with this great products. Starting from just $6.38/mo on VPS Hosting Service Plans at SMVHost.in VPS Small 1GB: - Price: $6.38/mo - 1 vCPU - 1GB vRAM - 25GB SSD - 1TB Band...