SSD VPS Hosting Plans Starting from just $25/mo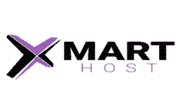 Coupon Details
Let the price drop aside, with great prices like this one, it's unnecessary. Get SSD VPS Hosting Plans Starting from just $25/mo at XMartHost.com
| | | | | |
| --- | --- | --- | --- | --- |
| PLAN | PLAN 1 | PLAN 2 | PLAN 3 | PLAN 4 |
| Price | $25/mo | $27/mo | $30/mo | $35/mo |
| Ram | 2GB | 4GB | 8GB | 16GB |
| Disk Space | 20GB SSD | 40GB SSD | 80GB SSD | 160GB SSD |
| CPU | 1v CPU | 1v CPU | 2v CPU | 4v CPU |
| Bandwidth | 2TB | 4TB | 8TB | 16TB |
| Create Unlimited cPanel Accounts | Free cPanel License | Free cPanel License | Free cPanel License | Free cPanel License |
| Softaculous License | Free | Free | Free | Free |
| Port Speed | 1 Gbps | 1 Gbps | 1 Gbps | 1 Gbps |
| Storage | Fast SSD | Fast SSD | Fast SSD | Fast SSD |
| IPv4 Address | 1 | 1 | 1 | 1 |
| Backups | Daily & Weekly | Daily & Weekly | Daily & Weekly | Daily & Weekly |
| Operating System | CentOs 7 | CentOs 7 | CentOs 7 | CentOs 7 |
| Service Uptime | 99.9% | 99.9% | 99.9% | 99.9% |
| Best Support | 24/7 | 24/7 | 24/7 | 24/7 |
Top 20 Highlights Coupons and Promo Codes!
TGS Vietnam Promo Codes: Dedicated Servers Packages from juts VND 5,900K/mo
Take action or you will have to cry due to regretting. You only have one chance in a short period of time, don't waste. Starting from juts VND 5,900K/mo on Dedicated Servers Packages at TGS.com.vn DEDICATED SERVER HP Packages: SERVER HP 1: - CP...
Category: Dedicated Servers,