Starting from just 1750BDT/mo on NVMe Business Hosting Plans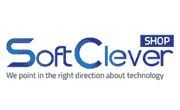 Coupon Details
Become a smart shopper with help from SoftClever.com. Don't ignore it if not you've lost a great opportunity to save. NVMe Business Hosting Plans from just 1750BDT/mo
Silver (UHP):
– Website Storage 30 GB
– Bandwidth 350 GB
– Full Control Panel YES
– E-Mail Accounts 350
– FTP Accounts 350
– Parked Domains 30
– Addon Domains 30
– SQL Databases 350
– Server Uptime 99.99%
– Price: 1750.00BDT/mo
Golden (UHP):
– Website Storage 50 GB
– Bandwidth 500 GB
– Full Control Panel YES
– E-Mail Accounts 500
– FTP Accounts 500
– Parked Domains 50
– Addon Domains 50
– SQL Databases 500
– Server Uptime 99.99%
– Price: 2500.00BDT/mo
Premium (UHP):
– Website Storage 70 GB
– Bandwidth 750 GB
– Full Control Panel YES
– E-Mail Accounts 750
– FTP Accounts 750
– Parked Domains 70
– Addon Domains 70
– SQL Databases 750
– Server Uptime 99.99%
– Price: 3000.00BDT/mo
Top 20 Highlights Coupons and Promo Codes!
Discover the differences at our site. Build your cart and get great discounts. Save 50% OFF Lifetime on All VPS Hosting Plans at VPSWebServer.com. Linux VPS Plans Vps 1024 Vps 2048 Vps 4096 Vps 8192 Vps 16384 Dedicated RAM 10...
Category: VPS Hosting,
This offer has expired.
Click to copy & open site