VPS Hosting Plans starting from just R76/mo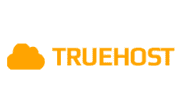 Coupon Details
Don't worry so much for money. No retailers offer cheaper price than what Truehost.Africa is offering. Starting from just R76/mo on VPS Hosting Plans
| | | | | | |
| --- | --- | --- | --- | --- | --- |
| Name | CPU Speed | RAM | Storage | Bandwidth | Price |
| VM1 | 1 CPU | 1 GB (DDR4) | 25 GB SSD | 2 TB | R76.00 |
| VM3 | 1 CPU | 2 GB (DDR4) | 55 GB SSD | 2TB | R152.00 |
| VM5 | 2 CPU | 4 GB (DDR4) | 80 GB SSD | 3 TB | R380.00 |
| VM8 | 4 CPU | 8 GB (DDR4) | 160 GB SSD | 4 TB | R684.00 |
| VM11 | 6 CPU | 16 GB (DDR4) | 320 GB SSD | 5 TB | R1292.00 |
| VM12 | 4 CPU | 16 GB (DDR4) | 384 GB SSD | 5 TB | R1520.00 |
| VM14 | 8 CPU | 32 GB (DDR4) | 640 GB SSD | 6 TB | R2508.00 |
| VM16 | 16 CPU | 64 GB (DDR4) | 1280 GB SSD | 10 TB | R6080.00 |
| VM17 | 32 CPU | 96 GB (DDR4) | 1600 GB SSD | 15 TB | R10640.00 |
| | | | | | |
| --- | --- | --- | --- | --- | --- |
| Name | CPU Speed | RAM | Storage | Bandwidth | Price |
| VM2 | 1 CPU | 1 GB (DDR4) | 32 GB SSD | 2 TB | R91.20 |
| VM4 | 1 CPU | 2 GB (DDR4) | 64 GB SSD | 2TB | R182.40 |
| VM6 | 2 CPU | 4 GB (DDR4) | 128 GB SSD | 3 TB | R395.20 |
| VM9 | 3 CPU | 8 GB (DDR4) | 256 GB SSD | 4 TB | R760.00 |
| VM13 | 6 CPU | 32 GB (DDR4) | 512 GB SSD | 6 TB | R3040.00 |
| VM15 | 8 CPU | 48 GB (DDR4) | 768 GB SSD | 8 TB | R4104.00 |
Top 20 Highlights Coupons and Promo Codes!
Where there is financial difficulty, there we are. Promotional code is about to run out, come quickly to apply. Save 20% OFF on SSD Hosting Plans (Applies when DirectAdmin is selected) at Superhost.vn Plan Name CPS-ONE CPS-TWO CPS-THREE ...
This offer has expired.
Click to copy & open site