9 Active Veesp.com Coupons, Voucher codes
Don't want to miss out on deals - remember to apply Veesp.com best discount code. Come and be the first to experience it. Save 5.00% OFF on Linux VPS Hosting and Windows VPS H, ...
Tags: Veesp , Veesp VPS Hosting , Veesp.com ,
Choose and use Veesp coupons and buy this product. Need to buy save? Don't worry! Veesp best promo code here for you. Promotion up to 65% OFF for Any SSD and HDD VPS Hosting P, ...
Tags: Veesp , Veesp VPS Hosting , Veesp.com ,
50% OFF + EXTRA 20% for 3 mos on Dedicated Servers
How to save? Spend less when using coupons when shopping at LiquidWeb.com. Save 50% OFF + EXTRA 20% for 3 mos on Dedicated Servers Packages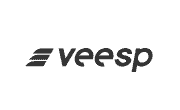 9 coupons found
at
Veesp.com
Get 65% Off!
About Veesp.com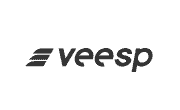 Brand Veesp
Veesp's wide range of hosting solutions, robust infrastructure, and responsive customer support make them a reliable choice for individuals and businesses seeking high-quality hosting services. Their competitive pricing, user-friendly interface, and extensive resources further enhance the overall customer experience, making Veesp a strong contender in the hosting market.
While no hosting provider can cater to every possible need or requirement, Veesp's commitment to performance, security, and scalability ensures that they can meet the demands of many clients seeking reliable and cost-effective hosting solutions.
About our Veesp coupons
We currently have 9 active coupons & deals for Veesp.com. Enjoy top deals and save you 65% Off at Veesp.com. We've also found discount codes for 50% Off Storage VPS Hosting.
Our latest discount code was discovered on December 2023. At domainhostcoupon.com we always update and share the latest promo codes of Veesp promo codes. On average we discover a new Veesp discount code every 5 days.
Recent shoppers have saved an average of 20% when they used our coupons to shop online at Veesp.com
Our Veesp Coupons & Promo Codes
⏰ Last updated:
December 2023
More Veesp Discount codes & Coupons
Save 5% Off Dedicated Servers at Veesp.com
Save 5% discount for VPS Hosting at Veesp.com
Veesp Dedicated Servers from $120/mo Up to: - Intel Xeon L5640 x2 - 12c/24t 2.2/2.8Ghz - 128GB DDR3 - 256GB SSD / 4TB SAS HDD x4 + RAID
Starting from $20/mo on Windows VPS Hosting Packages at Veesp.com Up to: - CPU 8 vCores - RAM 16GB - Storage 800GB - Traffic Unlimited - Bandwidth 200Mbps
Tags: Veesp , Veesp VPS Hosting , Veesp.com ,
Starting from $4.00/mo Linux SSD VPS Hosting at Veesp.com Up to: - CPU 4 vCores - RAM 4GB - SSD 60GB - Traffic Unlimited - Bandwidth 200Mbps
Tags: Veesp , Veesp VPS Hosting , Veesp.com ,
Linux HDD VPS from $3.00/mo at Veesp.com Up to: - CPU 2 vCores - RAM 4GB - HDD 200GB - Traffic Unlimited - Bandwidth 200Mbps
Tags: Veesp , Veesp VPS Hosting , Veesp.com ,
Popular Veesp Coupons & Promo Codes
Explore a world of unbeatable savings with the latest and most popular coupons and promo codes from Veesp. Elevate your product experience while ensuring your budget stays intact – Veesp brings you a variety of sought-after deals that redefine both quality and affordability. Get ready to step into a realm where seamless products meet exclusive discounts. Let's explore the offerings of Popular Veesp Coupons & Promo Codes!
| Discount | Description | Type |
| --- | --- | --- |
| $20 From | Starting from $20/mo on Windows VPS | DEAL |
| $3.00 From | Linux HDD VPS from $3.00/mo | DEAL |
| 50% Off | 50% Off Storage VPS Hosting | COUPON |
| $120 From | Veesp Dedicated Servers from $120/mo | DEAL |
| 65% OFF | 65% OFF for Any SSD & HDD VPS Hosting Plans | COUPON |
| 5% Off | 5% Off Dedicated Servers | COUPON |
| 5% Off | 5% discount for VPS Hosting | COUPON |
| 5.00% OFF | 5.00% OFF on Linux & Windows VPS Plans | COUPON |
| $4.00 From | Starting from $4.00/mo Linux SSD VPS | DEAL |
Veesp Review: A Comprehensive Look at Their Hosting Solutions
Veesp, a hosting provider founded in 2010 and operated by SIA "VEESP", offers a range of products and services catering to the needs of individuals, small businesses, and large enterprises. With its headquarters located in Liepaja, Latvia, the company has built a reputation for providing reliable and affordable hosting solutions. In this comprehensive Veesp review, we will examine their product offerings, performance, security features, and customer support to help you determine if Veesp is the right choice for your hosting needs.
Veesp Products Overview
Veesp offers three main hosting solutions:
Virtual Private Servers
Veesp's Virtual Private Servers provide a cost-effective solution for those who need to host a website, set up a VPN, create a development environment, or design corporate IT infrastructure. With a VPS, you only pay for the resources you use, making it an affordable and scalable option.
Some key features of Veesp VPS include:
Unlimited traffic with a 400 Mbit/s connection
RAID10 architecture for data storage, ensuring fault tolerance and speed
API for developers
One-click installation of a wide range of operating systems, including Ubuntu, Debian, CentOS, AlmaLinux, and Windows
Full range of features, such as KVM virtualization, reverse DNS support, DNS-parking, HTML5 VNC, client's ISO deployment, and 24/7/365 technical support
Dedicated Servers
Veesp's Dedicated Servers cater to businesses with high-performance requirements, offering customizable physical servers dedicated solely to the user's needs. These servers are ideal for organizations with heavy I/O demands or those that require efficient database processing.
Key features of Veesp Dedicated Servers include:
Instant delivery and customizable configurations
Full server power at your disposal, without co-inhabitants
Unlimited traffic with 1 Gbps of unmetered bandwidth, upgradeable to 10 Gbps
Sophisticated infrastructure, including hardware load balancers, firewalls, and switches
Full range of features, such as 1 IPv4 address, DNS-parking, network speed up to 10 Gbps, IPv6 support, reverse DNS support, load balancer/firewall on demand, and free IP-KVM
Acronis Backup
Veesp Acronis Backup is a hybrid cloud backup solution designed for businesses of all sizes. This service protects more than 20 platforms, including virtual, physical, and cloud-based servers, endpoints, Office 365, and mobile devices.
Some benefits of Veesp Acronis Backup include:
Superior data protection expertise
Easier management and scalability
Enhanced data safety with off-site backup storage
Customizable policies with backup schedule/frequency and retention rules
Hosted self-service management portal
Proactive anti-ransomware protection for Windows machines
Full image and file-level backups
Customizable compression levels for data being backed up
AES-256 encryption of backups in transit and at rest
Veesp Network Infrastructure
Veesp's network infrastructure is built on Brocade and Cisco equipment, with a core throughput capacity of 1.6 Tbit/s and more than 30 points of presence (PoP) worldwide. The network is designed to provide at least 99.99% uptime, with advanced security features such as an IDS/IPS system based on the Suricata project and optional Palo Alto network security products for more demanding customers.
Veesp's network offers low latency, with connections ranging from 13 ms in Finland to 170 ms in Los Angeles, USA. They also provide test files and looking glass tools for customers to evaluate the network performance.
Additionally, Veesp blocks certain ports and IP addresses for security reasons, ensuring a safer hosting environment for their clients.
Veesp Infrastructure
Veesp's data center employs an integrated approach to design, utilizing modern equipment and the expertise of their qualified staff. The data center corresponds to the Tier II level by classification of Uptime Institute and is certified according to the ISO 27001 standard.
Key infrastructure features include:
Dual power supply from the city substation and FG Wilson diesel power station
Eaton BladeUPS modular system providing N+1 uninterruptible power supply
Lessar industrial split system air conditioning and Munters Humimax HM3 adiabatic humidifier maintaining a controlled microclimate
2N network architecture with Brocade MLXe core switches and Juniper MX border routers
24/7/365 monitoring by qualified staff and experienced specialists
Veesp's data center is located in a secure area with round-the-clock access monitoring, biometric and smart card authentication, and video surveillance.
User Experience and Interface
Veesp's website and customer portal are designed to offer a user-friendly experience, making it easy for clients to navigate and manage their services. The site provides clear and detailed information about their products, features, and pricing, enabling customers to make informed decisions.
Their management portal allows customers to access and manage essential account details, server configurations, and billing information with ease. The portal also offers a straightforward interface for deploying and managing virtual and dedicated servers, as well as managing backups and other add-on services.
Pricing and Payment Options
Veesp offers competitive pricing for their Virtual Private Servers, Dedicated Servers, and Acronis Backup services. They provide a range of plans to suit various budgets and requirements, making it easy to find the right solution for your needs.
Their flexible billing options allow customers to choose between monthly, quarterly, semi-annual, and annual billing cycles, offering discounts for longer-term commitments. Veesp accepts a variety of payment methods, including credit cards, PayPal, and several cryptocurrencies, making it convenient for customers to pay for their services.
Community and Resources
Veesp has an active community of users and developers, fostering a collaborative environment where clients can share knowledge, ask questions, and receive support from their peers. The company also provides an extensive knowledge base, featuring articles, guides, and tutorials on various topics related to their services, as well as general server administration and management.
For developers, Veesp offers an HTTP RESTful API, enabling clients to manage their services programmatically and integrate them with other applications and systems.
Customer Support
Veesp provides 24/7/365 technical support, ensuring that help is always available when needed. The company also offers server deployment and software configuration assistance, taking essential tasks off your plate so you can focus on your core business operations.
For self-service management, Veesp provides a hosted management portal, allowing customers to handle various aspects of their accounts and services.
Save Big with Veesp Promotions and Coupons
When it comes to web hosting, finding a provider that offers both quality services and affordable prices can be a challenge. However, with Veesp promotions and coupons, you can have the best of both worlds. These promotions and coupons are designed to help you save big on the VPS, RDP, and dedicated server services offered by Veesp.
VPS Promotions: With Veesp VPS promotions, you can save on the cost of your virtual private server, without sacrificing any of the features or benefits. Whether you are looking for a more affordable solution for your personal website or need a VPS for your business, Veesp VPS promotions are the perfect way to save.
RDP Promotions: If you need a remote desktop protocol (RDP) solution, Veesp RDP promotions can help you save on the cost of this service. With full admin access, the ability to work with all operating systems, and unmetered traffic, Veesp RDP services are an excellent choice for anyone looking to establish a secure and reliable remote desktop connection.
Dedicated Server Promotions: For those who need a dedicated server solution, Veesp dedicated server promotions can help you save on the cost of this service. With unlimited traffic, 99.99% uptime, and the option to choose between Windows or Linux operating systems, Veesp dedicated servers are designed to meet the needs of even the most demanding websites.
Coupons: In addition to promotions, Veesp also offers coupons for its web hosting services. These coupons can help you save even more on the cost of your VPS, RDP, or dedicated server. Simply enter the coupon code during checkout to take advantage of these savings.
In conclusion, if you are looking for a way to save on your web hosting expenses, Veesp promotions and coupons are the perfect solution. With a wide range of promotions and coupons available for their VPS, RDP, and dedicated server services, there is something for everyone. So why wait? Start saving with Veesp promotions and coupons today!
Conclusion
Veesp offers a comprehensive range of hosting solutions, catering to a variety of needs and budgets. Their Virtual Private Servers, Dedicated Servers, and Acronis Backup services provide reliable and cost-effective options for individuals and businesses alike. With a robust network infrastructure, modern data center facilities, and responsive customer support, Veesp is a strong contender for your hosting needs.
While their services may not suit every possible scenario or requirement, Veesp's combination of performance, security, and scalability make them a compelling choice for many customers seeking high-quality hosting solutions.
Veesp FAQs
🙌 Does Veesp have working discount codes?
We currently have 9 discount codes in active with Veesp, access and enjoy saving money at Veesp.com, discount opportunities now with Veesp Coupon Codes. You can see more of these promotional offers:
📩 Can I add a discount code to Veesp?
💵 How much money can I save on purchases at Veesp.com?
You can save 65% Off with the latest Veesp discount codes, find this promotion content: 50% Off Storage VPS Hosting at Veesp.com
🤑 Are Veesp.com Coupons Reserved for New Users?
Experience unbeatable discounts tailored for new plan sign-ups with Veesp coupons. Even if you're transitioning from a free plan or trial, you still qualify to apply a Veesp coupon code. These exclusive codes are crafted for newly-registered users, ensuring you get the most out of your hosting experience. Need help deciding? Explore our curated list of the top website hosting services to make an informed choice.
💴 Seamless Savings Process: Mastering the Art of Redeeming Your Veesp Coupon!
Elevate your savings game effortlessly with Veesp's straightforward coupon redemption process. Simply navigate the checkout process, locate the discount code input box, and unleash the power of your Veesp coupon. Watch as the discount seamlessly applies to your total bill. Still undecided? Dive into our carefully curated list of the best affordable, high-quality web hosting providers for added assurance.
💰 Can I Stack Multiple Veesp Coupons?
Unleash the full potential of savings with Veesp.com by understanding the coupon stacking dynamics. While Veesp.com typically doesn't allow coupon stacking, our product coupon page is your go-to source for the latest and greatest deals. With one input field for each order, ensure you don't miss out on the unbeatable discounts waiting for you right now.
Veesp Promotions or Discount Codes has expired
Currently
1
unreliable coupon
If you encounter issues while attempting to apply your Veesp promo code, please consider the following possibilities:
Code Usage Limit: Ensure that you haven't used the promo code before. Veesp promo codes are designed for single use, and if the code has been used previously, it won't be valid for use again.

Item Eligibility: Review the terms and conditions associated with the code. Confirm that the items in your shopping cart meet the code's criteria and that there are no exclusions. Common exclusions may include sale or clearance products.

Case Sensitivity: Be cautious with the code's entry, as it is case-sensitive. Ensure that you input the code exactly as provided, respecting upper and lower case characters.

Code Expiry: Check the expiry date of the code. Some codes have a limited timeframe or expire after a specific duration. Verify the code's validity to ensure it is still within the active period.
5% discount for VPS Hosting
Get recurring 5% Off for Linux SSD/HDD VPS and Windows VPS Hosting Plans at veesp.com
Top 5 Latest Coupons
Don't skip it and then regret it. Want to save more money? Don't miss this big sale. Save 50% OFF on Web Hosting (COUPON 1) and VPS Hosting (COUPON 2) at HZone.ro