Currently
8

active coupons
Why don't you use CloudSpaceUK.co.uk coupon? Now is time for it! We think that this great savings is something everyone wants. Get Additional 7.00% OFF For Life on Linux Cloud and Windows Cloud Plans
Save 50% OFF for 6 months on Any Service. CloudSpaceUK.co.uk- the best place to get the things you love best
Are you finding the best time to shopping? Yes, it is right now. Save Up to 50% OFF on Dedicated Servers packages CloudSpaceUK.co.uk E3-1220 v3 E3-1230 v6 E5-2620 v3 E5-2650 v4  Disk Space 1TB SATA 250GB SSD 2 X 250...
Get 10% Off ALL Dedicated Servers at cloudspaceuk.co.uk Note: - Discount Applies to Lifetime of Contract - Excludes Add-Ons
Get £5 Off your First Month for Linux or Windows at cloudspaceuk.co.uk
Save today 30% Dedicated Servers DS1016 - 16GB RAM £49/ Month (Coupon 1) - E3-1220 v3 CPU - 16GB RAM - 1TB Hard Drive - 1Gbps Unmetered Connection - 1 x IPv4 Address DS1032 - 32GB RAM £69/ Month (Coupon 2) - E3-1220 v3 CPU - 32GB RAM ...
Pay 12 months up front and get 10% off all Dedicated Servers
Pay 3 months up front and get 5% off all Dedicated Servers
Unreliable Coupons
Currently
2
unreliable coupons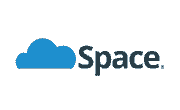 ,
Free Reactive Management
Free Reactive Management at cloudspaceuk.co.uk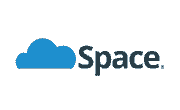 ,
Management INCLUDED FREE on all Servers
Management INCLUDED FREE on all Servers at cloudspaceuk.co.uk