Currently
13

active coupons
Shop more, save more - don't forget to check your cart when it's over. Treat yourself to a happy feeling when shopping with DediPath.com. Save 35% OFF on Web Hosting and VPS Hosting Plans
Come to DediPath.com now to enjoy the difference of products. Now is the best time to go shopping! Super discount in effect right now. Save $79 OFF Lifetime for Intel Xeon E3-1270v3 Dedicated Servers Packages
Using this best discount codes to spend less on dream items. Enjoy great savings now before the deal ends. Save 20% OFF on All Products for new order at DediPath.com
Save your wallet using the best DediPath.com discount codes. This amazing product is not found often! Don't miss them! Save 35% OFF Lifetime for All VPS Hosting, Hybrid Servers and Dedicated Servers Packages
Amazing discounts apply if you use DediPath.com best promo code. With a special price like this, don't miss it. Save 60% OFF Lifetime on VPS Hosting and Hybrid Servers Services Hybrid Servers Intel Xeon E3-1270v2 Intel Xeon E3-1270v2 Int...
With this coupons, there's no need to spend a lot of money. While it's available, come and grab these amazing products right away. Save 50% OFF Recurring on All VPS Hosting, Hybrids Servers and Dedicated Servers at DediPath.com
Get rid of the worries of shopping with discounts from big promotions. DediPath.com coupons help you become wise shoppers. Save 50% OFF on All KVM VPS Hosting Plans
Why spend more money on the same product with the same quality? This is the best time to go shopping! Super discounts in effect now. Save 50% OFF on All Pure SSD OpenVZ VPS Hosting Plans at DediPath.com Cores RAM Storage IPv4 Port Speed...
DediPath Chinese New Years Special! 50% Off Recurring on VPS, Hybrids, and Dedicated Servers! Save Now! DediPath is having a Chinese New Years sale we would like you to know about: - All Dedicated Servers 50% Off Recurring Using Coupon Code...
Save All Hybrid Servers, Pure SSD VPS 45% Off Recurring at DediPath.com
Want to save money? Don't let this chance over. Missing these best offer, you will have to cry for regretting. Save Up to 50% OFF for 2GB E5-2620v2 Server Package and SSD (KVM or SSD) OpenVZ VPS Packages at DediPath.com Configuration of Intel Xeo...
Do not waste time wandering around to find the products you like. This here - where you find amazing discounts for your things. Save 35% Lifetime Discount on Hybrid Servers packages at DediPath.com Server Name Cores CPU RAM Storage BW ...
Check best promotions and save money at DediPath.com. Don't worry if no promo code in hand! No need to apply it. DediPath Dedicated Server Offers: Up to 512GB - Starting from $128/mo. Intel Xeon Dual E5-2620v2: - 12 x 2.10GHz Cores - 24 x 2.60G...
Unreliable Coupons
Currently
2
unreliable coupons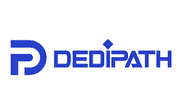 ,
75% OFF First Month
Coupons are still valid - don't miss your chance to save money with them. Save 75% OFF on VPS Hosting Plans at DediPath.com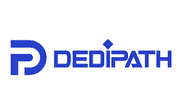 ,
New Year Offers: Huge Discount for Hosting & Servers
Do not waste time! The best products available. At checkout, use DediPath.com best promo code to save