Currently
8

active coupons
Just take a moment to follow us, surprises will come to you. No retailers offer cheaper price than what DhyHost.com is offering. Save 50% OFF on Semi-Dedicated Cloud Hosting Plans Note: This Coupon Apply for a minimum order subscription of 1 year...
What can you do to save money? Our answer is this coupon. All you need to do is check out the active promotions. Save 61.05% OFF Lifetime for 1GB, 2.5GB, 5GB and 10GB Hosting Plans at DhyHost.com Plan Name Dhy-4 Bis-1 Bis-2 Bis-4 S...
Buy and get happy with many great deals. No reason to miss this deals! So many advantages for you. Features MVPS-1 MVPS-2 MVPS-3 Disk Space (SSD) 25 GB 50 GB 80 GB Bandwidth 1 TB 2 TB 3 TB CPU 1 Core 1 Core 2 Core...
Are you sure you have found the right product with the right price? Use this best promo codes and get surprised with major savings. Save 72.82% OFF on Cloud Hosting Plans at DhyHost.com Plan Name SEMI-CLOUD 2 GB SEMI-CLOUD 6 GB SEMI-CLOU...
Shopping without being worried about money with DhyHost.com great products. Amazing thing is waiting for you. Starting from just Rp.175K/mo on KVM Linux VPS Indonesia SSD Storage CPU RAM Bandwidth IPv4 Price / month 20 GB 1 C...
These great products available - Why do you have to worry while shopping? Don't miss chance to this save money. Indonesia Dedicated Server Packages at DhyHost.com starting from just Rp.1,250K/mo. CPU Storage RAM Bandwidth IPv4 Setup P...
We understand what our customers love - it is good bargains. Why don't you come and enjoy it. Starting from just Rp.60K/yr on Web Hosting Plans in Indonesia and Singapore. Personal Hosting Plans: Dhy-1 Plan: - Price: Rp.60K/yr - 250 MB SSD Spa...
Coupon is good, but these products are examples of coupon not always needed. We offer what everyone love - the best bargains for all orders. Starting from just Rp.125K/mo on cPanel Reseller Hosting Plans at DhyHost.com ResCP-1 Plan: - Starting f...
Unreliable Coupons
Currently
1
unreliable coupon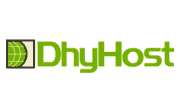 ,
57.81% OFF Recurring for DirectAdmin Hosting Plans
Forget to use this DhyHost.com best promo codes, you will regret much. Why don't you go with us and check out those products but at a better price? Save 57.81% OFF Recurring for DirectAdmin Hosting Plans Note: Coupon apply for Annual Billing cycle