Currently
8

active coupons
Select & use the best Dotzo.net promo code before the sale ends to save. This is a great shopping suggestion for you, don't miss it. Save Up to 20% OFF on VPS Hosting and Dedicated Servers Services
SALE 15% Onetime OFF On Netherlands Servers at dotzo.et
Dotzo.com coupons turn you into happy shopper with big savings. Shop with best discount codes - the right way to save money. Save 40% OFF on USA KVM Linux and Windows VPS Plans Plan Name KLSSD-2G KLSSD-3G KLSSD-4G KLSSD-6G KLSSD-8G ...
Save 30% OFF on Netherlands KVM VPS Plans. Hard to beat prices for your items by using Dotzo.com discount codes. Shop the right way for your deal
This shop where you find amazing discounts for your things. Don't hesitate to enjoy this amazing products. Starting from just $9.99/mo on SSD VPS Hosting Plans at Dotzo.com
No reason to refuse amazing products at this Dotzo.com before the sales end. Starting from just $39.99/mo on Cloud VPS Plans. Cloud Windows VPS: WCSSD-4G: - SSD: 60 GB - vCPU: 2v Core - vRAM: 4 GB DDR3 - Bandwidth: 8 TB - Network: 1 Gbps -...
Starting from just $27.99/mo on Managed VPS Plans at Dotzo.com. Amazing sale now! Shop quickly and get great prices for items
Starting from just $46.99/mo on Dedicated Servers Packages at Dotzo.net Configuration Up to: - 2x Intel E5 2699 V4 - 44 x 2.2 GHz - RAM : 64 GB DDR3 - Disk : 2 x 500 GB SSD - Port : 1 Gbps - 20TB - DDOS Protection: 5 Gbps - Dedicated IP : 1...
Unreliable Coupons
Currently
1
unreliable coupon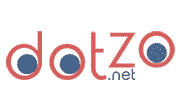 ,
Christmas 2020 VPS Offer with 40% OFF
Santa is offering with the best treat of 40% on Netherlands KVM VPS Hosting Plans for Your Business.