Currently
6

active coupons
Choosing a quality supplier is always not easy. Come and use the best here coupons to save on your wallet. Save 15% OFF on I, II and III Web Hosting Plans at Easyhost.pk Plans Unlimited I Unlimited II Unlimited III Disk Space U...
Forget check out the discount - You will miss big savings while shopping at Easyhost.pk coupons. Many deals at here for your choice! Come and get it. Save 10% OFF on Unlimited Hosting Plans
Your items can have better prices if you check out the best deals. Check it today - Great savings opportunity will be yours. Starting from just Rs.4,000/yr on SSD Web Hosting plans at Easyhost.pk SSD I Plan: - 2 GB SSD Disk - 25 GB Bandwidth -...
Save big for your wallet with offers at checkout. Chance to get discount on selected items right now! Web Hosting Plans at Easyhost.pk price from just Rs.2,500/yr. Plans Budget I Budget II Budget III Unlimited I Unlimited II D...
The best deals at Easyhost.pk valid now! Check it out now. Don't miss this chance to save your wallet! Business Hosting Packages price from just PKR 2,000/mo Business Pro: - 20 GB SSD Disk - 100GB/month Bandwidth - 2 GB RAM, 2 CPU Core - Free...
Have a new look when buying: Used Promotions & Deals to get the best price. Big savings at Easyhost.pk are yours with the best promotion! Remember to check it out! Starting from just Rs.6,000/yr on Reseller Hosting Plans Plans RI RII ...
Unreliable Coupons
Currently
2
unreliable coupons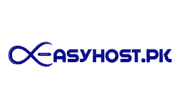 ,
20% OFF on Budget/Unlimited Hosting Plans
Save 20% OFF on Budget Hosting and Unlimited Hosting Plans with End Year promotions at Easyhost.pk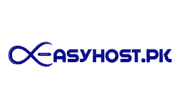 ,
22% Off All Web hosting plans
22% Off All Web hosting plans - include FREE Domain & SSL