Currently
7

active coupons
FSData.se seems to be born to help you solve problems at work. At the time of checkout use this best promo code to get the savings.
Save 50% OFF First Year for Premium Plan on Web Hosting or Site Builder and Cloud-based Web Host at FSData.se. Without a lot of time, the chances of getting this deal probably won't be there if you wait for a decision. Web hHosting Premium Plan: ...
Special products are always available at FSData.se! Get your things at the best level right now! VPS Hosting Plans at FSData.se Starting from just SEK 299/mo VPS Bas Plan: - 50GB Hard Disk Drive - 1st cores - 1TB in, 1TB out - Own IP number ...
Come to FSData.se today. Here budget is no longer an issue that you need to worry about. Starting from just SEK 1495/mo on Dedicated Server Packages Server Model 1 - Refurbished: - At least Intel Xeon E3-1220v3 3.1 GHz 4C - At least 8 GB of RAM...
Coupons are definitely essential every time shop, especially with the growing online shopping era. But for this case it's not necessary, the price is great. Get Web hosting Plans with price starting from just SEK 169/mo at FSData.se Premium Plan:...
No need promo code for this amazing products and Services, chance to get the deals is still available. Starting from just SEK 169/mo for Site Builder and Cloud-based Web Host plans at FSData.se
SSL Certificate Service Plans at FSData.se with price from just SEK 1295/yr. Prices as low as this can only be found here. Come and get it today.
Unreliable Coupons
Currently
2
unreliable coupons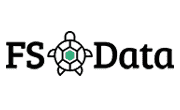 ,
Halloween 2021: Hosting + 2 domains for Free just SEK 1.00/mo
Shopping is known to everyone, but not everyone can become a savvy shopper. Get this great deal with FSData.se discount code to save more money.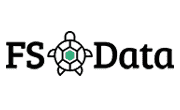 ,
Cyber Monday 2020: 80% OFF on Web Hosting Premium
Save 80% OFF for first year on Web Hosting Premium at FSData.se