Currently
7

active coupons
This great promos at GreenCloudVPS.com will give you chance to have big save . Best service at bargain prices at shop. NVMePromo-1: - Special Price: $30/year - 2048MB RAM - 1 core - 15GB NVMe RAID-10 - IPv4: 1 - IPv6: /112 - Network: 1Gbps...
Check the steep discounts at Green Cloud VPS to get the big saving. Very good discount and you should take advantage of this offer with this GreenKVM discount codes. Save 10% OFF Lifetime on Storage KVM VPS Hosting packages. KNVMeLA-1 Plan: - 20...
Come and take all the items to home! Right now! Not tomorrow! Best service at affordable prices. Save today 30% Recurring on all NVMe Windows VPS Hosting Plans (Apply for Quarterly Or more)at GreenCloudVPS.com NVMe-1 Plan: - Location: Los Angele...
Get instant access and enjoy the thrill of being saved at GreenCloudVPS Best promotion we have. Reasonable price with great products. Save 10% Off For Life on Normal Budget VPS Hosting, SEO Hosting, Optimized & KVM VPS Hosting at GreenCloudVPS.com
These attractive offers are yours to use it at GreenCloudVPS promo codes. Sign up and buy the service today at GreenCloudVPS.com and save money. Save 10% Off For Life on CloudXMAC Packages MAC-1: - 2GB RAM - 2 cores - 40GB SSD Flash SSD - IPv...
Exclusive: Save 10% Off All Products
Save 10% Off For Life on VPS Hosting Plans at GreenCloudVPS.com
Unreliable Coupons
Currently
3
unreliable coupons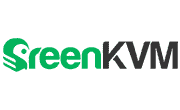 ,
Black Friday 2022 Special Offers: Up to 80% OFF
There are not many opportunities to get great deals like this. Listen to me! GreenCloudVPS.com will be the place you must go - One of the top suppliers. Save Up to 80% OFF for Your Orders
9th Birthday Sale: Up to 50% OFF Lifetime
If you need a quality supplier - Why not try visiting the GreenCloudVPS.com. Price will be changed soon, don't be late. Save Up to 50% OFF Lifetime on VPS Hosting Plans
Extra 5.00% OFF for Your Orders
Let us save you money with this great coupon. This amazing product is not found often! Don't miss them! Save Extra 50% OFF for Your Orders at GreenCloudVPS.com