Currently
6

active coupons
Come and take all the items to home! Right now! Not tomorrow! The joy of your purchase is the driving force for us to operate. Save 30% OFF Lifetime for VPS Hosting in Korea (Apply for Plan 2 and Plan 3 Only). Plan Name KR-Plan 2 KR-Plan ...
The best way to save your wallet: use promo codes. Take action right now at HostKVM.com, if not - this deal will gone. Save 30% OFF Recurring for Hong Kong VPS 2GB and 4GB Plans Plan Name HKGL-Plan 1 HKGL-Plan 2 HKGL-Plan 3 Ram 2G ...
How to shop economically? Apply HostKVM.com best coupon codes. Go shopping and make items be yours before last chance is over. Save 20% OFF For Life on Hong Kong KVM VPS Hosting HKGL-1G Plan: - Virtual architecture: Kvm - CPU core: dual-core ...
Just get this coupon through a click and use it. Huge savings available for you at HostKVM.com at check out time. Save $4.50 OFF Lifetime for VPS 2Gb Plan in Singapore, Japan and Mountain River Singapore SG-Plan1: - Memory: 2GB - CPU: 1 core -...
Our HostKVM.com coupons offer great discounts on your dream items. Check and use it for enjoy huge savings for your order. Save 30% OFF Recurring for Hong Kong KVM VPS 2 and 3 Plans Plan 2: - CPU: Intel Xeon dual core - Broadband: 5Mbps peak -...
Enjoy great discounts with this coupon code for a limited time. HostKVM.com offers the best products at the best prices, don't forget it. Save 30% OFF For Life on Singapore VPS Hosting Plans. Singapore VPS  RAM CPU Hard Disk Flow B...
Unreliable Coupons
Currently
2
unreliable coupons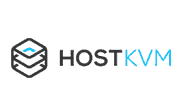 ,
New Year Lifetime Offers $15 OFF 4GB VPS or 30% OFF for 2GB VPS
Save $15 OFF Lifetime for Hong Kong 4GB VPS Hosting Plan (COUPON 1) or 30% OFF Recurring for Singapore 2GB VPS Hosting Plan at HostKVM.co Hong Kong International HKGL-PLan4GM: - Memory: 4G - CPU: 1 core - Hard Disk: 30G - Flow: 750G/month - ...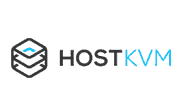 ,
Hong Kong KVM VPS Hosting 20% OFF Lifetime with HostKVM Coupon
Awesome deal like this at HostKVM only! Come and enjoy it! Apply now with this coupon codes for receive huge price discounts during this sale. Save 20% OFF For Life on Hong Kong KVM VPS Hosting