Currently
8

active coupons
Now is right time to apply Host4.biz coupon for your items. No way to find the lowest price except for now!!!! Save up to 30% OFF on Web Hosting and VPS Hosting Plans - 30% OFF for Web Hosting and WordPress Hosting with 1 year order period - 20%...
If you skip good this chance to save, you have to regret. When checkout, remember to check the promotions. VPS Hosting Plans at Host4.biz Starting from just $5.00/mo Linux VPS Plans: NVME-1: - Price: $5.00/mo - 1 CPU core (Expandable) - 1 Gb ...
Purchasing your loved items at Host4.biz and get huge save. No reason to skip this chance to save money. Starting from just $316/mo on Hong Kong Dedicated Servers DS-HK-1: - Price: $316 - CPU: Intel Xeon E3-1230v5 - RAM: 64Gb - Drives: 2x4Tb ...
Flash sale has already started! Build your cart and save wallet now. Regret if missing out this special today. Starting from just $69/mo on Dedicated Servers Packages at Host4.biz Configuration of Servers Packages in Poland Up to: - CPU: Intel X...
Unbeatable price! Why don't you place your order and save money? Not many chance to receive amazing deals like this. Price of Web Hosting Plans Starting from just $1.80/mo at Host4.biz START-20: - Price: $1.80/mo - 10 Gb NVMe SSD Drive - 10 Ma...
Save more money with discounts at the time of checking out your order. Come here and get these items - super sale just today!!!! Starting from just $2.40/mo on WordPress Hosting Plans at Host4.biz WP-1: - Price: $2.40/mo - 10 GbNVMe SSD drive ...
Love these things? Do not hesitate to get them. Chance to save as much as possible when check out order. Get Backup Hosting plans at Host4.biz from just $3.00/mo
The price is good as it gets, no reason to not purchase it. Shop your favorite items with happiness now. DNS Hosting Plans at Host4.biz Starting from just $0.50/yr NS-1: - Price: $0.50/yr - 1 Domain - DNSmanager control panel - Master/slave z...
Unreliable Coupons
Currently
2
unreliable coupons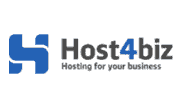 ,
15% OFF on Web & VPS Servers
Worried about the cost? Let Host4.biz products help you. Best promo codes here for you. Save 15% OFF on Web Hosting and VPS Servers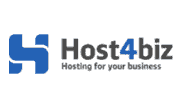 ,
Free 3 Months on Web or WordPress Hosting
How to be a happy shopper? Be the first to discover this great offer. We are always ready to stand by you in every transaction. Enjoy 3 Months on Web Hosting or WordPress Hosting for Free at Host4.biz