Currently
6

active coupons
Save 20% Off For Life on All VPS Hosting Packages at HostFlyte.com. All things in best rate available for you to get them. This best deal for you to save.
Click to copy & open site
Starting from $11.00/yr on VPS-2019 Package at HostFlyte.com. Want to save more money? Don't miss out this big sale ever. Use HostFlyte deals and save money. OpenVZ-1 Plan Just $11.00/yr: - 2 vCPU - 4096MB Memory - 20GB Pure SSD Disk - 4TB Ba...
OpenVZ VPS Hosting starting from $5.00/mo at HostFlyte.com. Very good discount and you should take advantage of this offer with this HostFlyte promotions. Help your wallet by grabbing this special offer right now. Up to: - 8 vCPU - 8GB Memory ...
KVM VPS Hosting plans from $5.00/mo at HostFlyte.com. Apply HostFlyte deals or miss the chance to save money. Register your favorite products with HostFlyte promotions as soon as this discount expires. KVM-512MB plan just $6.00/Quarterly: - 1 CP...
Starting from $11.99/mo on CN2 GIA-2019 package at HostFlyte.com. Buy on HostFlyte promotions right now or cry later. because they always have good prices. KVM-256MB-GIA Plan just $11.99/mo: - 1 CPU - 256MB Memory - 10GB Pure SSD Disk - 256GB...
Resource Clouds package starting from $10.00/mo at HostFlyte.com. Come and use HostFlyte promotion to save your wallet. Click test product at HostFlyte deals To be able to choose the best service. RC-5 Package Just $10.00/mo: - 5 Max Instances ...
Unreliable Coupons
Currently
1
unreliable coupon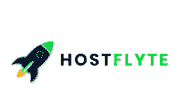 ,
20% Off For Life on Any Products
Shop at HostFlyte Enjoy promotions today while the program is in effect! If you want to save more money, remember to use HostFlyte coupon. Save 20% Off For Life on Any Products at HostFlyte.com
Click to copy & open site