Currently
6

active coupons
Don't be afraid to shop when your budget is tight. Use OperaVPS.com coupons - a smarter way to shop and save wallets. Save 15% OFF Lifetime on All Windows VPS Hosting Plans
Choose your dream items, check out and get big savings. Come and enjoy it. Save 25% OFF Recurring on All RDP Hosting Plans at OperaVPS.com Plan Name RDP 1024 MB RDP 2048 MB RDP 4096 MB RDP 6144 MB RDP 8192 MB RAM 1024 MB 2048 MB...
No need for a lot of time and money to shop for your family if you are here. With such a preferential price, what are you waiting for? At OperaVPS.com, Linux VPS Hosting Plans have price from just $7.7/mo. Linux 512 MB: - RAM: 512 MB - CPU: 1 C...
Find everything you need for yourself here at the best price. With just one click, it doesn't take you long to get a chance to enjoy huge savings. Starting from just $14.99/mo on Forex Windows VPS Plans at OperaVPS.com Forex VPS 1024MB: - RAM: 1...
Shop with happiness at the OperaVPS.com right now. There's no reason to worry at this great price. Starting from just $169/mo on Dedicated Server Packages E-2136 Package: - E-2136 3.3GHz Coffee Lake (6 cores + HT) - 32GB RAM - 480GB SSD - IP4...
Hurry up, time is limited. Shop at the OperaVPS.com for the best products to get amazing discounts in today. Starting from just $17.99/mo on RDP Hosting Plans RDP 1024MB Plan: - Price: $17.99/mo - 1024MB RAM - 1 Core Intel Xeon CPU - 40GB SSD...
Unreliable Coupons
Currently
1
unreliable coupon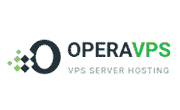 ,
15% OFF Life time on All RDP Hosting Plans
Buy your stuff and don't miss the advantage of this deal. This promotion is great. Save 15% OFF For Life on All RDP Plans at OperaVPS.com