Currently
11

active coupons
Don't worry about the price! Enjoy incredible prices on PanamaServer.com products. The price will be changed soon, so don't delay to buy now, or you will regret it. Save 50% OFF for 2GB OpenVZ VPS Plan Configuration: - Disk Space: 20 GB Disk Spa...
Save your wallet using the best SHOP discount codes. Follow us to come and experience these amazing products at competitive prices. Save 40% OFF on Dedicated Servers Packages at PanamaServer.com Xeon Server: - 12 cores @ 3.06GHz12 cores @ 3.06GH...
Having a coupon is a huge advantage for you when shopping. Let the items be yours for the cheapest price using PanamaServer.com best promo code. Save 50% OFF for 25GB SSD Shared Hosting Plan Feature of Plan: - 25GB SSD Storage - 250GB Bandwidth...
Chance to possess best sellers at bargaining price now. Don't skip a good chance to save. Save Up to $100 OFF on Dedicated Servers packages at PanamaServer.com Processor Cores Memory Storage Bandwith Special Price/mo Intel i7-...
Please keep in mind this site PanamaServer promo codes before the deal ends. With PanamaServer best deal, you can shop big at your favorite store. Starting from $5.00/yr on Managed Services at PanamaServer.com
Use PanamaServer best discount codes at check out and get great deals. Very good service will beat every user PanamaServer deal. Linux Hosting Directadmin Just $24.96/6 mo at PanamaServer.com
The only chance to buy it. You don\'t have much time until this plan expires. This is where shopping meets fun. OpenVZ Servers packages from $10/mo at PanamaServer.com
Select your favorites and apply PanamaServer best discount codes before it's too late. Get this product right away and it will be yours. Starting from $20/mo on Cloud Servers Plan at PanamaServer.com
Stack deal to get the savings. save money. Bare Metal Dedicated Servers from $200/mo at PanamaServer.com Up to: - CPU Xeon(R) CPU E3-1220 4 CORE - RAM 32 GB - STORAGE 1 x 480 GB + 1 x 2TB 7.2K rpm - BANDWIDTH 5.0 TB
Only available for a limited time. Enjoy this great offer, use PanamaServer promo codes. Starting from $4.00/mo on Shared Hosting Plans at PanamaServer.com Up to: - 50 GBof SSD Storage - From 500 GB of bandwidth - CpanelControl Panel - + 150 ...
Apply PanamaServer promo codes. Come check it out. Starting from $35/yr on SSL Certificate at PanamaServer.com
Unreliable Coupons
Currently
2
unreliable coupons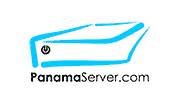 ,
30% OFF Lifetime on Offshore VPS or Dedicated Servers
Limited time for enjoy huge discounts with promo codes PanamaServer.com. People can't stop choosing items because of the price - they're too cheap to pay. Save 30% OFF Lifetime on Offshore Panama Based VPS or Dedicated Servers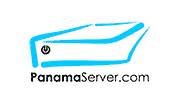 ,
30% OFF for Any New VPS & Dedicated Server Orders
This coupon helps you shop wisely. So it would be a mistake if you choose to ignore it. Save 30% OFF for Any New VPS Server and Dedicated Server Orders at PanamaServer.com