Currently
10

active coupons
With this coupons, have fun shopping and save your wallet. Save 20% OFF for Any Monthly Billing cycle (COUPON 1) or 30% OFF with Annual Billing Cycle (COUPON 2) on All VPS Hosting Plan in Singapore. Access and check the service now. Note: All Cou...
Find yourself something you love. Enjoy fun shopping today. Starting from just $21/mo on Singapore VPS Hosting Plans at OnliveServer.com Singapore VPS Server X: - Processor: 1 Core - Memory: 1 GB RAM - Storage: 30 GB Space - Bandwidth: 1 TB D...
Save 40% Windows KVM-VPS Hosting- Support latest Plesk 12 / WebsitePanel - Standard Managed Services included - 2 vCPU, scale up to 8vCPU - 2GB memory, scale up to 8GB - 80GB disk space, scale up to 300GB - 1TB monthly traffic, scale up t...
20% Off Fully Managed SSD VPS 4GB RAM, Paya Lebar, SingaporeUp to: - Git & Docker Integration - 4GB RAM - 2 vCPU - 80GB SSD Disk Space - 4TB Monthly Data Transfer - 10Mbps Bandwidth
20% Off SSD VPS Hosting SingaporeUp to: - Git & Docker Integration - 4GB RAM - 2 vCPU - 80GB SSD Disk Space - 4TB Monthly Data Transfer - 10Mbps Bandwidth
Get started with $25 in credits on Cloud Servers
Free VPS 2GB 14 days Linux/Win instant activation
Singapore VPS KVM $10.00/moUp to: - 4096MB RAM - 100GB RAID10 Disk - 6 Core CPU - 1 IPv4 - 1400GB Bandwidth - Located in Singapore
Singapore KVM SSD VPS Hosting from $5.00/mo at IndoVirtue.com - Singapore Budget KVM SSD VPS Hosting - Singapore Premium KVM SSD VPS Hosting
Singapore SSD VPS Hosting from $5.00/mo at IndoVirtue.com - Singapore OpenVZ SSD VPS Hosting - Premium Singapore OpenVZ SSD VPS Hosting
Unreliable Coupons
Currently
1
unreliable coupon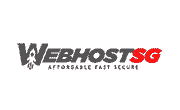 ,
40% Off SG SSD VPS
40% Off SG SSD VPS Hosting - The Promo code entitles user to a 40% discount for a twelve (12) month period when ordering any of the following: SG SSD VPS 1, SG SSD VPS 2, SG SSD VPS 4, SG SSD VPS 8. The order