Currently
3

active coupons
Prices are subject to change! Don't miss this sales time now. Do not hesitate any longer, the opportunity probably will not come to you the second time. Save $20 OFF for Intel Xeon E3-1271v3 and Dual Intel Xeon X5650 Dedicated Servers at SSDBla...
There is no doubt that right now is the best time to get the best prices. Why don't you use the coupon to save money? Save $20 OFF for Intel E3-1271v3 and E3-1275v2 Dedicated Servers Packages at SSDBlaze.com Intel Xeon E3-1271v3: - 16GB DDR3 RAM...
Get $20 Discount on Dallas Dedicated Servers Packages. Deals on your dreams items, select and use SSDBlaze.com best promo codes. Grab this offer before it's gone! Package Name Dual Intel Xeon X5650 Dual Intel Xeon X5650 Intel Xeon e3-127...
Unreliable Coupons
Currently
2
unreliable coupons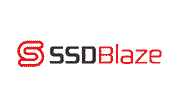 ,
Black Friday 2020 Offers: 50% OFF for 8GB VPS
Save 50% OFF for 8GB VPS Hosting Plans at SSDBlaze.com - 3 x E5-2690 CPU - 8GB DDR3 RAM - 25GB SSD - 1 IPv4 - 1TB Bandwidth @ 1Gbps - Location: NYC (Real New York City, not Buffalo or New Jersey)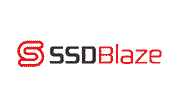 ,
SSDBlaze Black Friday: $25 OFF or 10% OFF For Life on Dedicated Servers
It's time to shop with coupon! You will pay for order at SSDBlaze.com in the cheapest rate. SSDBlaze Black Friday: Get $25 OFF First Month (COUPON 1) or 10% OFF For Life (COUPON 2) on Dedicated Servers Packages. Dual Intel Xeon E5-2690: - 2.9Ghz...