Currently
7

active coupons
We just help you find the best bargain. Save 10% OFF For Life on KVM VPS Hosting Plans at vServer.site. Why don't you close the deal with our help? Great savings are waiting for youPlan KVM MINI  KVM ULTRA  KVM LARGE  KVM XTREME ...
You will need a coupon for this great deal. Hurry up to catch our bargains! This sale will end soon. Save 10% OFF on KVM vServer Plans at vServer.sitePlans Mini Ultra LargevCore 1 2 2RAM 1Gb 2 4Disk Space 5 GB S...
The time to make your purchase is now. Thanks for choosing and shopping with us! Price Starting from just €1.50/mo on vServer KVM VPS Servers Plans. Mini: - Price: €1.50/mo - 1 vCore - 1024 mb Ram - 5 GB SSD - snapshots (copy-on-write) - re...
Many deals at vServer.site for your choice! Come and take! Save more for you today. Get a Dedicated Servers Package with price Starting from Just from €53.90/mo. Packages Entry Medium LargeContract Period 1 month 1 mont...
Check out and save big today with vServer.site best products. Shop and get happy many. Starting from just €0.99/mo on Web Hosting Plans. Package Type S Type M Type LWebspace 1 GB 5 GB 15 GB.DE Domain Included Ye...
It is best for you to buy. Chance to save money by shop with great products of vServer.site. Price Starting from just €1.47/qa on LXC Dusseldorf Plans. Micro: - Price: €1.47/qa - 1 vCore - 512 mb Ram - 5 GB HDD - Remote console - Snapshots ...
Enjoy shopping without being worried with vServer.site deals. This Offer specials will don't last forever. Starting from just €49.99/mo on Reseller Hosting Plans Package Begin Professional ExpertContract period 1 month ...
Unreliable Coupons
Currently
1
unreliable coupon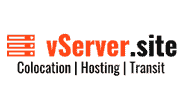 ,
vServer.site Coupon 20% OFF KVM vServer Plans
Best offer at vServer.site valid now! Check out Promos, Deals or Coupon and use today. Save 20% OFF KVM vServer Plans